Jhapa, March 19
Nepal's former king Gyanendra Shah is trying to bring all factions of the erstwhile royalist party, the Rastriya Prajatantra Party, together, sources say.
According to sources close to the former monarch, Shah, who is currently staying at his own tea estate in Jhapa, met nine different leaders from three different factions of the party on Sunday evening. Shah is learnt to have hosted a tea reception for the leaders from 4 pm to 7 pm.
The leaders who met Shah are: Buddhiman Tamang, Bhaskar Bhadra and Prahlad Thapa from the Kamal Thapa camp. Similarly, from the Pashupati Samsher Rana camp, Rajaram Shrestha, Suresh Acharya and Sagun Lawati were present to take part in the event. Keshav Shrestha, Tara Luintel and Sushma Acharya, all of whom belong to the Prakash Chandra Lohani camp, were also invited.
One of the leaders who were present at the meeting told Onlinekhabar that Shah directed the participants of the meeting to take the initiative to unite the old party. "Wherever I go these days, people complain that the party has been divided and it is weak. That is why you need to set a target and move forward," the leader quoted Shah as saying.
During the meeting, members of the three camps are learnt to have severely criticised their respective leaders. The three leaders at the top are do not want to unite because doing so will hurt their ego, the second-rung leaders told Shah. They told the former king that the trio should be removed from power and a new generation of pro-monarchy leaders should take over the party.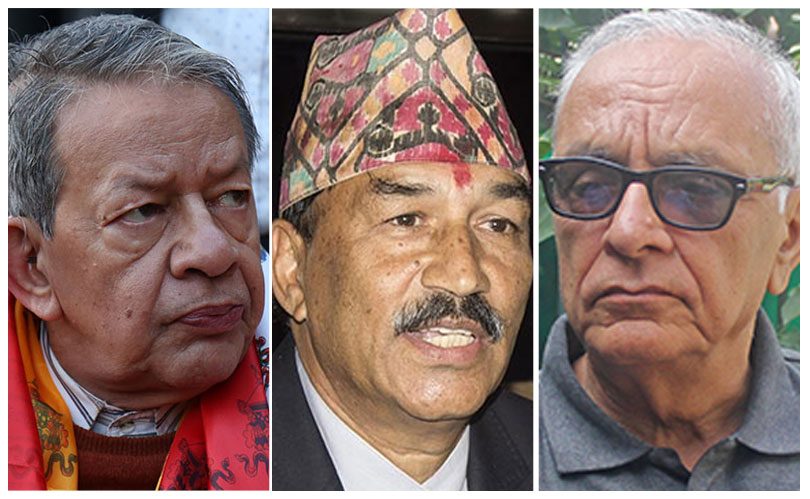 The source said that the nine leaders who met Shah will return to Kathmandu and launch a rebellion against Rana, Thapa and Lohani.
RPP leaders say that the former king does not want to lead a quiet life. That is why he wants to relaunch the party. However, it is not clear wheather he wants to dive into active politics.