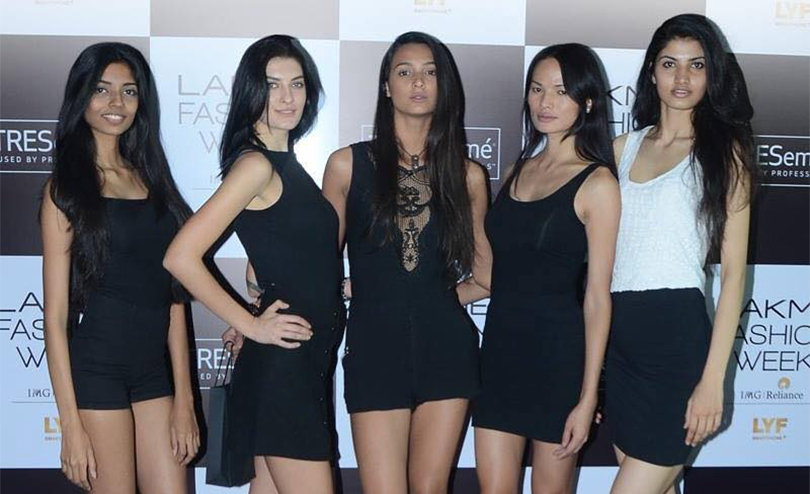 Lama (second from right) will walk the ramp at the Lakme India Fashion Week 2017. Photo courtesy: Lakmé Fashion Week.
February will be a special month for Anjali Lama. By then, the transgender model would have walked the ramp at the Lakme India Fashion Week 2017 (LFW '17) in Mumbai from where stars like Deepika Padukone, Arjun Rampal and Malaika Arora Khan once launched their careers.
In a way, the show will be a logical conclusion of sorts for Lama who has been in the the Kathmandu fashion scene for a long time.
Anjali Lama was once born as Nabin Lama in rural Nuwakot to a family of farmers. Lama started to identify more with the opposite sex. "I would be happy when people would compare me to girls," she says.
Eventually, at the age of 19, Lama decided that she would transform herself into a woman. As a first step, she named herself as Anjali. This decision would change the direction of Lama's life. She would eventually undergo surgery in Thailand.
Lama, who is currently in Mumbai, talked to OnlineKhabar over phone. Excerpts:
You were selected as one of the models to walk the ramp at one of the biggest fashion events in India. How do you feel?
I am happy for this opportunity, especially when you consider that I am a transgender model. This is the result of my persistence. As far as I know, I will be the first Nepali model, of any gender, to appear at the event. Moreover, there hasn't been any transgender model at the show, ever.
Is this the reason you are getting lot of media attention in India?
There is considerable curiosity regarding transgender people in India.
The organisers of Lakme India Fashion Week look for distinct models each year. The news that the show will be feature a transgender model this year created a lot of buzz.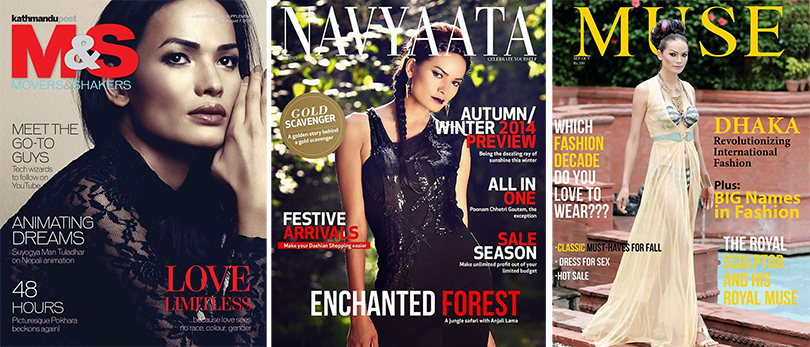 Lama has appeared on the cover of several Nepali publications.
How did you get selected for LFW '17?
I tried my hands at the event last year and didn't get selected. But I am the kind of a person who is not deterred very easily. If I don't succeed the first time, I try again. I am a very hopeful person that way.
I came back to Mumbai again in 2016 to continue trying. The auditions were in December. I got selected shortly after.
Did you go to Mumbai just for the auditions?
Yes. I made a bold move by coming to Mumbai. I had to leave my job at Blue Diamond Society for the audition.
Why didn't you get selected last year?
Maybe my performance was not as good last year. I focused on improving my performance this year. It worked!
How was the selection process?
There were over 100 models from all over the world auditioning and competing for a spot. Only five get selected, that too on the spot–unlike shows in Kathmandu where the final selection takes a week after the audition.
I made it to the top five.
As LFW '17 gets closer, is there any nervousness that has started to set in?
Of course. This is a big show. As happy I am to be a part of show, I am equally also nervous. It is not everyday that you get to share the ramp with supermodels and Bollywood celebrities.
How do you see your selection in retrospect to your past?
It is a big achievement for me to be where I am today. Having been born to a family of farmers in rural Nuwakot, I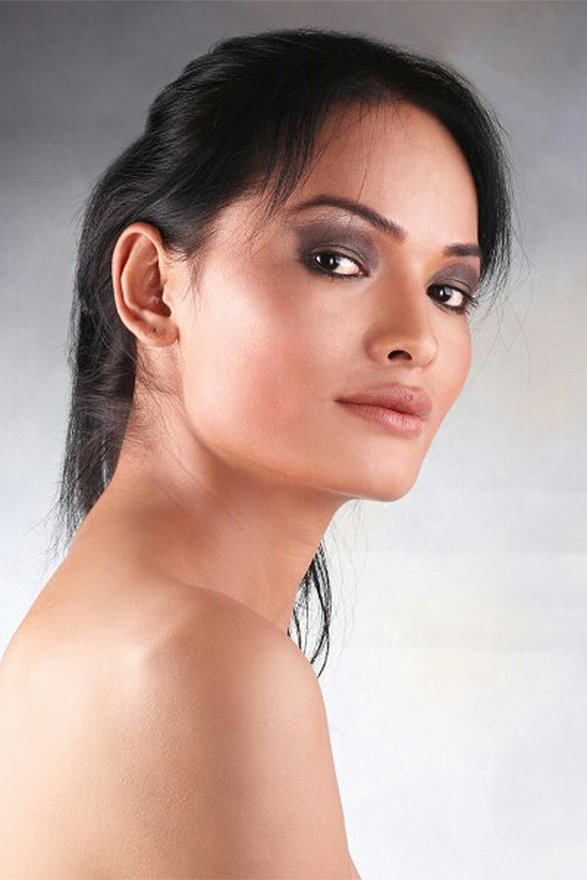 had to struggle because I am a transgender.
I am a strong believer and I know that that perseverance takes you a long way on the road to success. There is no room for giving up.
What do you expect to achieve from the exposure at LFW '17?
I don't have big ambitions. Moreover, there's no guarantee that more opportunities will come for a transgender model like me.
But they do say that modelling for the Lakme India Fashion Week goes a long way for a model.
I don't have any big expectations. I am happy to just be part of the show.