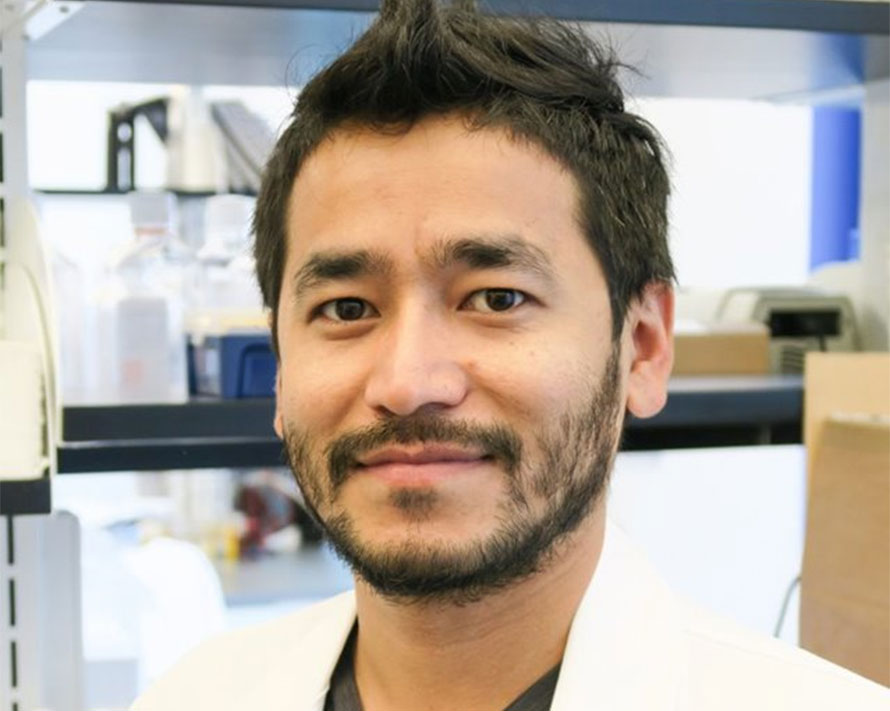 Sudeep Khadka, born in Baglung of Nepal, is a virologist, currently working at the Institute for Biomedical Sciences in the US state of Georgia. Some two years ago, when the news that Ebola virus outbreak could be controlled was featured in the prestigious Antiviral Research, an international medical journal, his team came to the limelight.
Studying viruses is possible only in limited research centres around the world. Those who study viruses work in a laboratory with Biosafety Level 4, considering their safety. And, only a limited number of scientists in the world have access to such laboratories. Khadka hence must be feeling proud of this feat.
Amid the coronavirus outbreak going global, Onlinekhabar recently talked to Khadka about what research activities are going on around the world about the new pandemic and how should Nepal deal with it.
Excerpts:
How do you, as a virologist, view the Covid-19 pandemic?
An epidemic of this kind is something virologists worldwide had already predicted in one way or the other. However, what came as a surprise was the poor flow of information to the general public and the government bodies. Despite the abundance of useful information available to scientists, there was a delay in putting it to good use. Because of that, people worldwide are suffering during this unprecedented crisis. This epidemic is neither the first nor the last for human civilisation, so hopefully, this will teach humanity a good lesson to be fully prepared against the epidemic.
How do you assess the ongoing research about this virus against the backdrop of your engagement in research about Ebola and Zika viruses?
Our team was focused on research on antiviral drugs rather than vaccines. While vaccines protect one from the viruses, antiviral drugs cure the infection. Our greatest achievement was to be able to test millions of potential drugs at an accelerated rate. The key to success was the experience the team had in working with different viruses, testing of the same drugs in different ways. We were the first to discover that dengue targets over 100 different proteins in the body.
However, vaccines for the new viruses like the coronavirus require long-term monitoring.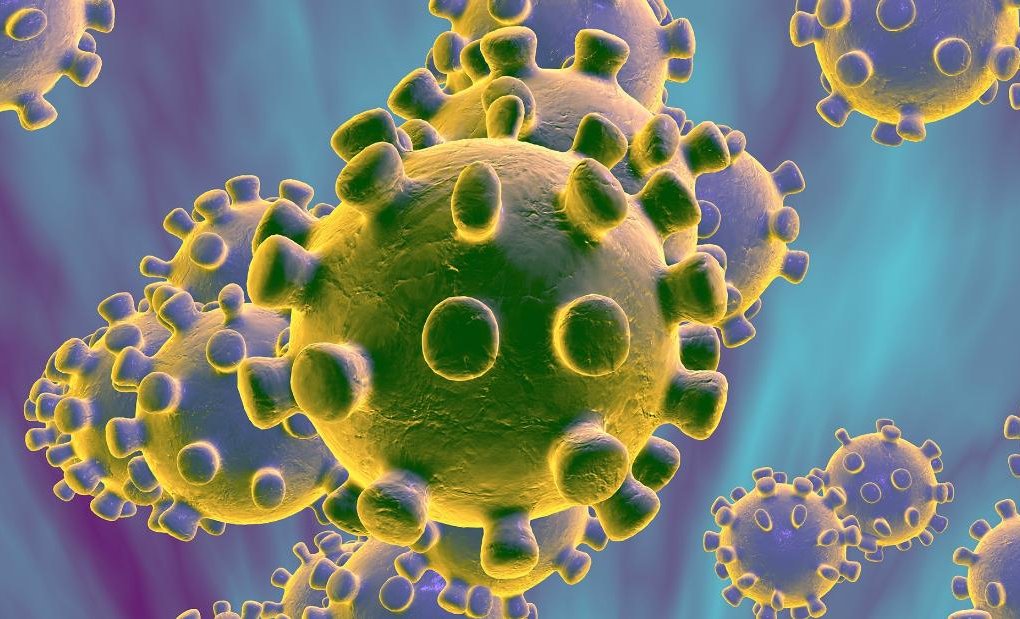 What is the process for detecting a new drug against any virus, and how does it begin?
When we were working on Ebola medicine, we had years of scientific research with us and they guided us through. Regarding the Zika virus, it was a new virus, but I had the technology I had developed while working with the dengue virus. Since the Zika was a similar virus, we succeeded in researching it as well. However, the situation is different now. Other than comparing it to similar viruses, there is a dearth of actual research material related to this coronavirus. Therefore, it may take some time to fill this knowledge gap.
What were the problems in detecting the drugs for the Ebola and Zika viruses?
In the case of a new virus or an epidemic, the early days are crucial for research. When a new virus is detected, it is vital that the virus be fully available in the laboratory and that the technology is fully protected. Even if we are to use old equipment, they have to be re-authenticated for the new virus. If not, we risk infecting ourselves or transmitting others through us while conducting research. By the time I started working on the Ebola and Zika, all of these procedures had been completed. Once the process is complete, initial results may be available within a few months to a year, just as we have been able to achieve. But again, each virus is different. Therefore, the formula for the success of one does not apply to another.
Is your team also working on anti-coronavirus drugs?
Of course, I and my team are making every effort to fight the epidemic. We recently got a complete gene of the virus. However, it takes some time to produce the virus in large quantities. Initial research and security technologies are still under investigation. Our team will be able to devote more time to this research once the entire process is completed and it gets approval from a higher level.
What is the significance of genes in virus research?
Genes of a human being are made up of the DNA while the virus' genes are made of the RNA. There are many similarities between coronavirus and the SARS. Because of this, it is named SARS-2. Now that we have coronavirus' gene sequence, we scientists are now in a position to make this virus and to study each genetic information one-by-one in detail.
What is your take on the recent investigations on coronavirus?
Technology today has taken a huge leap. Research is being done at an incredibly fast pace, with multidimensional efforts, and new information is coming along. On the one hand, we are trying to understand the life cycle of the virus, and all aspects of its infection. While on the other hand, we are making an attempt to diagnose, treat, and control the epidemic. Both aspects are equally important, we are still trying to understand them.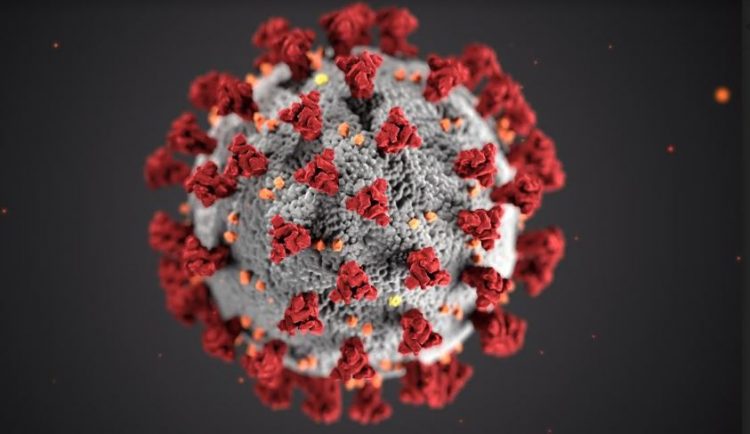 How are the virologists responding to coronavirus?
As it is from the same family of the virus as the SARS and MERS, we are not surprised by the infection. However, it has amazed us as it has managed to go pandemic and instil heavy loss even if it is less dangerous than them. It poses more of a challenge for epidemiologists than virologists. Intensive research and debate on this topic will go on for years.
Is finding medicines against the coronavirus harder than finding them against the Ebola and Zika? If so, why?
It's complicated right now, so we cannot say as it's only been a few months since the virus was discovered. Currently, this virus is not even available for research in many laboratories. Yet a vaccine and some drugs are already under investigation at an intensity as never seen before. Normally, the process of researching any drug and vaccine is in itself a very complex task.
How long will it take to find a drug against the coronavirus?
It takes about five to 10 years for a vaccine to be fully certified through any drug research. However, if a drug that has already been used in the treatment of another disease is available, it will be ready in one to two years or less. Therefore, the initial focus is to test all the currently used drugs against the coronavirus, worldwide. If we're lucky, maybe a drug will work. So far, that is not the case. It is equally possible to invent something soon. But, it can be estimated it will take at least five years to complete the study, given the emergency situations. For now, the best way is to avoid getting infected as there is no cure for this virus.
It is being said that the coronavirus has little effect on people with the vaccines against pneumonia or other diseases like flu. Is it true?
It is completely wrong to say so. Pneumonia is caused by a variety of factors. One of its causes is now cured by the current vaccine. However, there is no correlation between general pneumonia and pneumonia caused by the coronavirus. Therefore, such vaccines do not prevent infections or pneumonia caused by coronavirus.
A few days ago, a private pharmaceutical company announced that hydroxychloroquine sulfate would be effective against the coronavirus and would give it free of cost to the government. Has any research found this drug to be effective?
It has not been proven. On the contrary, it has been reported that people are becoming ill or have other side effects due to the use of this drug. Therefore, it is not advisable to use such medicines unless authorised by an official such as those from the World Health Organisation. Similarly, in the market today, it is widely known that some herbs can be used to treat the diseases. Such hoaxes spread with each new disease or epidemic.
Although local medicines help relieve the symptoms of fever and cough, the virus itself has not been proven to be removed and is unlikely. There is no outbreak in Nepal yet, if some people are advertising about a drug, so you can think for yourself what their motive is. Those who spread such rumours should be identified and taken action against.
When will this epidemic end? What do scientists think about this?
The virus is more likely to infect more people over time. Since the virus first came from an animal, we are not sure which other animals will be infected. Even when humans do control the disease, it is equally likely that the disease will emerge and spread in society from time to time.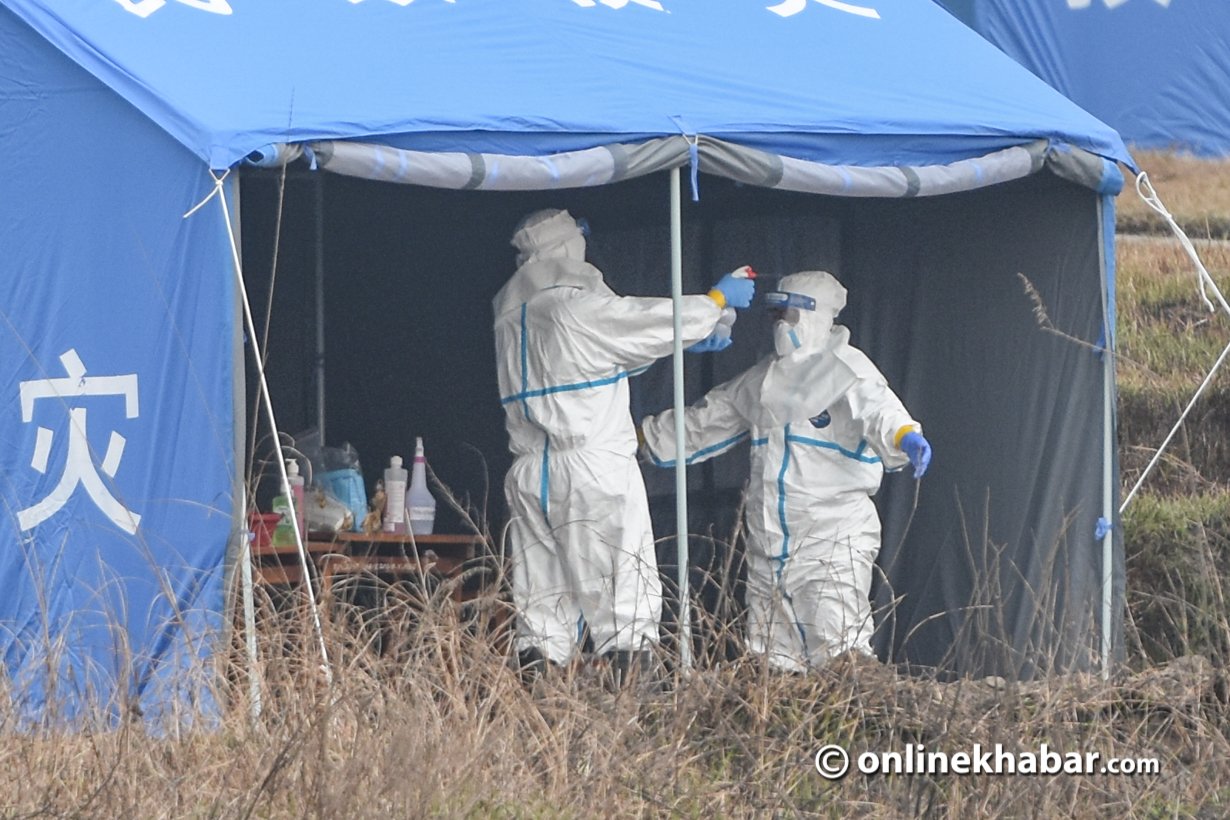 Currently, Nepal lacks personal protective equipment (PPE) for the medical personnel. What can be used as an alternative to safeguard?
Nothing will be as safe as a PPE. Having said that, raincoats, waterproof pants, and rain boots can also be used as PPE. During the Ebola outbreak, Africa did not have sufficient PPE. The absence of PPE was, thus, fulfilled in the same way. Since then coronavirus is not as serious as Ebola, a tailor-made gown of polyester or waterproof material can be used.
There has been the news that the local government has made beds for quarantine and isolation to keep the infected separately. Are such wards effective?
If wards are made by the local governments without meeting any criteria, they are very risky. During an epidemic, only one person should stay in one room while living in isolation or quarantine; there is not any other option. Otherwise, if one is infected, the probability of infecting everyone else gets higher. For example, in a quarantine ward with 50 people, even if one has the coronavirus, the other 49 people will be infected even before the results come out.
There is also the need to consider whether the physicians deployed have enough PPE or not. So I would say if they do not meet the criteria, the quarantine sites readied in one day should be closed immediately. And the ICUs should also have separate criteria, and then followed thoroughly.
---
Published on April 3rd, Friday, 2020 10:59 AM
---
Download Onlinekhabar App. Android click here & IOS click here . Keep in touch with us on Facebook, Twitter & YouTube.