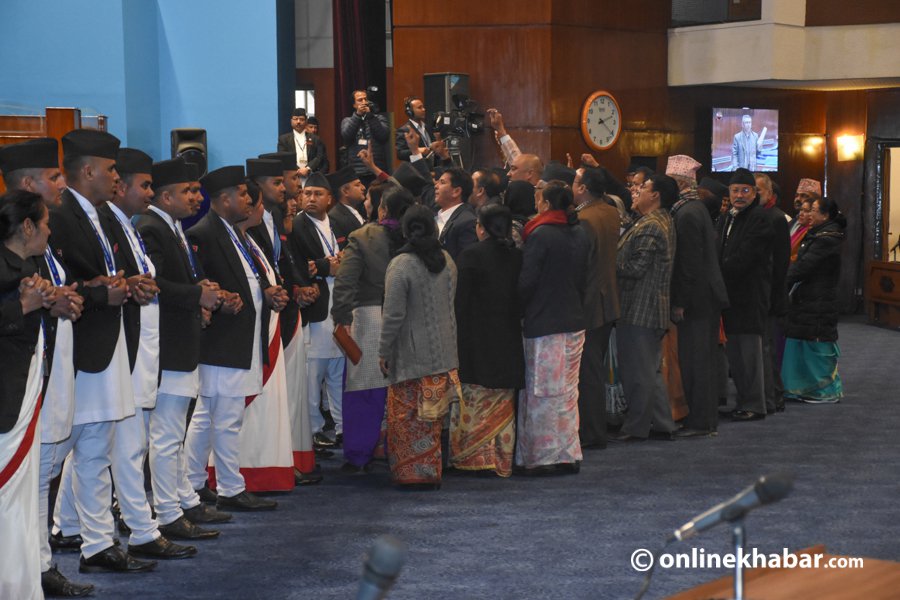 Kathmandu, January 22
The main opposition party, Nepali Congress, on Tuesday obstructed the meeting of House of Representatives accusing the government of trying to dissolve to proposed hospitals to be established and named after its deceased leaders, Girija Prasad Koirala and Sushil Koirala.
The party had obstructed meetings of both the House of Representatives and the National Assembly on Monday also.
The party has been accusing the government of trying to scrap proposed Girija Prasad Koirala Respiratory Centre of Dulegaunda in Tanahun and Sushil Koirala Cancer Hospital of Banke as a recent Cabinet meeting did not approve the Ministry of Health's proposal to keep them under the federal government.
Immediately after the meeting began today, the opposition lawmakers stood up from their respective seats. Consequently, Speaker Krishna Bahadur Mahara allowed Prakash Man Singh to speak on behalf of the party.
Singh, then, said the party would not let the House continue its business unless the Cabinet corrected its decision and assured that both the hospitals would run under the federal government.
Then, the lawmakers came towards the rostrum in protest, forcing the Speaker to adjourn the meeting for 15 minutes.