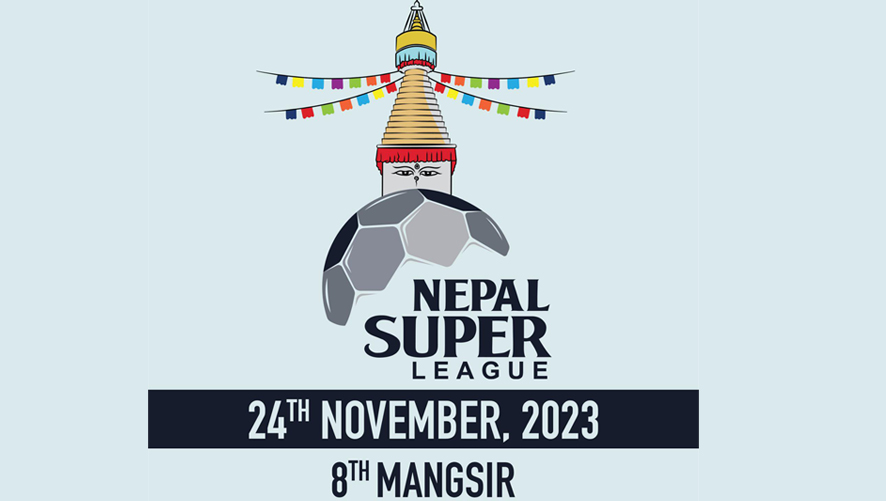 Kathmandu, November 19
The second edition of the Nepal Super League is starting on November 24 as the Kathmandu Rayzrs take on Sporting Ilam at the Dashrath Stadium.
Due to the Covid pandemic, the first edition of Nepal's only franchise football league was held behind closed doors. However, for the upcoming second edition, NSL has ambitious plans to transform it into a grand festival, aiming to celebrate the spirit of football on a larger scale.
The second edition of the Nepal Super League is being inaugurated by Chelsea legend Didier Drogba. Apart from that, the organisers have planned an opening ceremony featuring popular singers Sushant KC and Wangden Sherpa. The two will be joined by twins Prisma and Princy Khatiwada.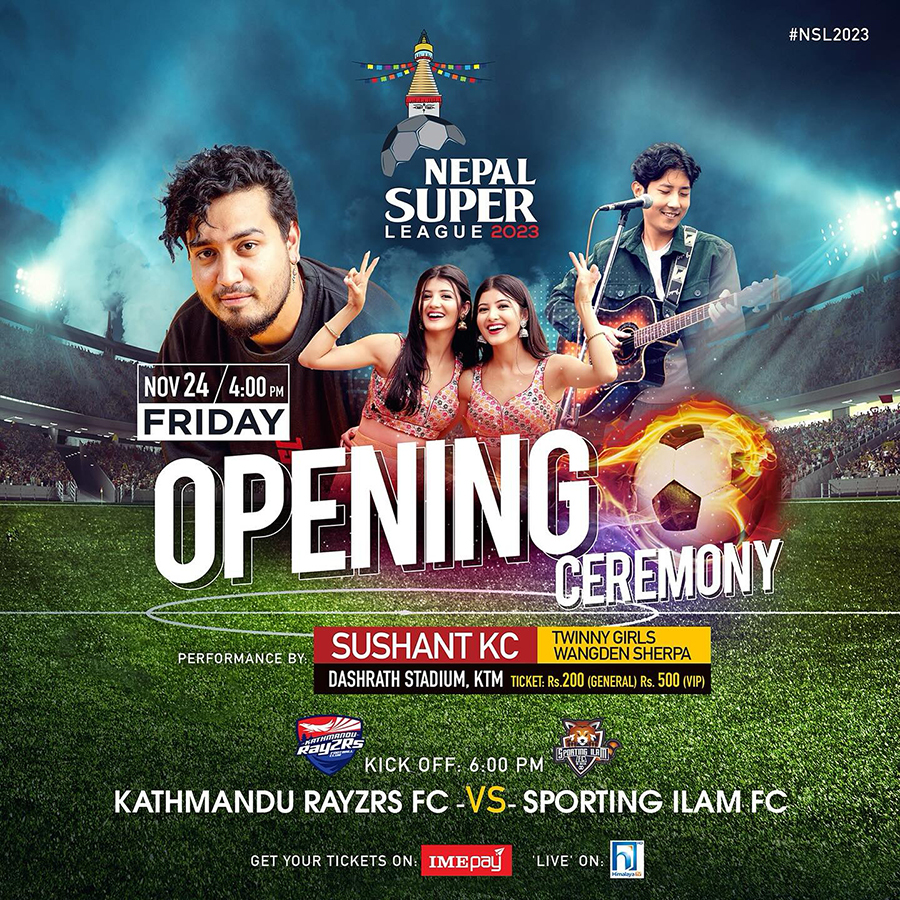 The opening ceremony is scheduled to start at 4 pm on Friday with the second season officially kicking off between Kathmandu Rayzrs and Sporting Ilam at 6 pm.
A total of nine teams are taking part in this year's edition.
The tickets for the tournament are available on IME Pay. The general tickets are priced at Rs 200 and VIP tickets at Rs 500. The tournament will be aired live on Himalaya TV.