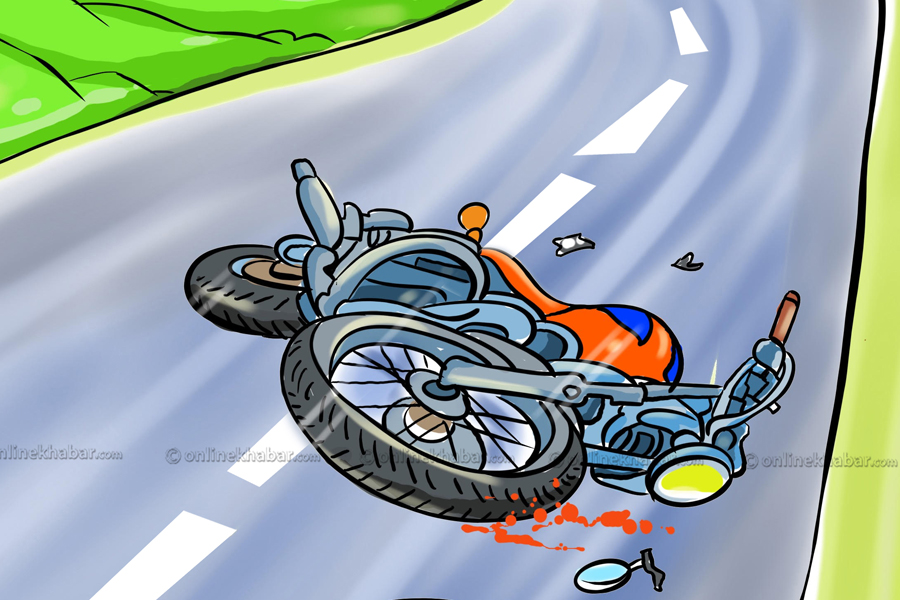 Janakpurdham, November 22
Two people died and three others were injured when two motorcycles collided in Sarlahi.
The deceased have been identified as 45-year-old Kanhai Chaudhary of Kalaiya sub-metropolitan city-16 of Bara and 25-year-old Sunil Ale Magar of Bardibas municipality-6 of Mahottari.
The police said that the two people who were seriously injured in the accident were pronounced dead by doctors at Malangwa Hospital in Sarlahi.
The accident took place on Monday evening in the forest of Ishworpur municipality-12 of Sarlahi along the East-West Highway.
The injured were identified as 32-year-old Ajay Kumar Patel, 24-year-old Rubina Tamang and 24-year-old Yuvraj Rai from Bramhapuri of Kalaiya-3.
DSP Vijay Yadav informed that further investigations are being conducted into the incident.