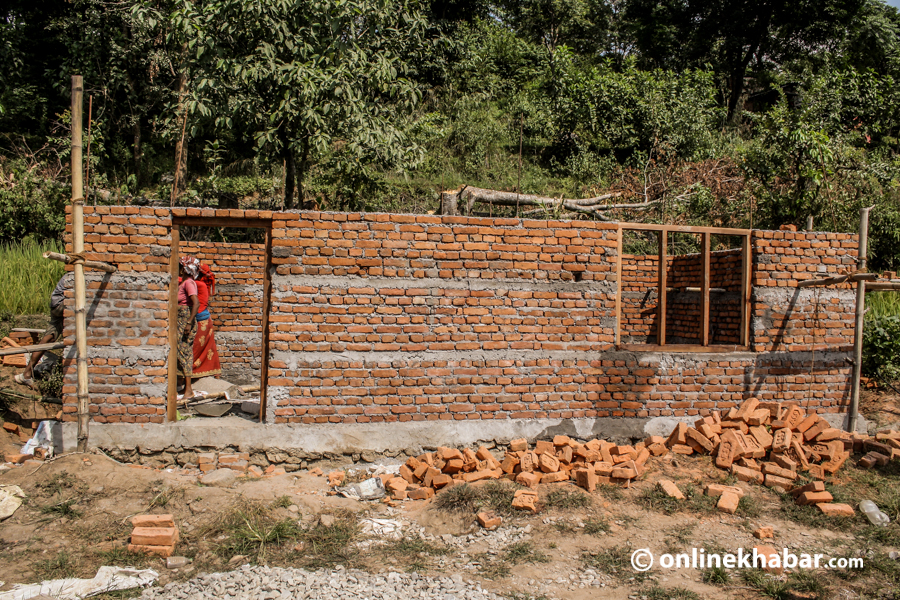 Kathmandu, April 24
The government has spent around Rs 381 billion to reconstruct various monuments, structures, and residential houses destroyed in the 2015 earthquake in the first five years after that.
The reconstruction, however, has not been complete till now.
The National Reconstruction Authority says it spent Rs 309 billion via government agencies and Rs 72 billion via non-government agencies.
So far, 63 per cent of the earthquake survivors have completed the reconstruction of their residential houses whereas other 25 per cent survivors are reconstructing their houses currently, according to the authority.
"Thanks to the support and good wishes from various sectors, we have achieved the level at which we can present our achievements, experiences and learning about our reconstruction and restoration to the world with confidence and pride," the authority's Chief Executive Office Sushil Gyewali says, "If there had been a smooth environment everywhere, we could have achieved more, but it is already past."
Meanwhile, for the past month, the reconstruction works have been disturbed by the ongoing lockdown.