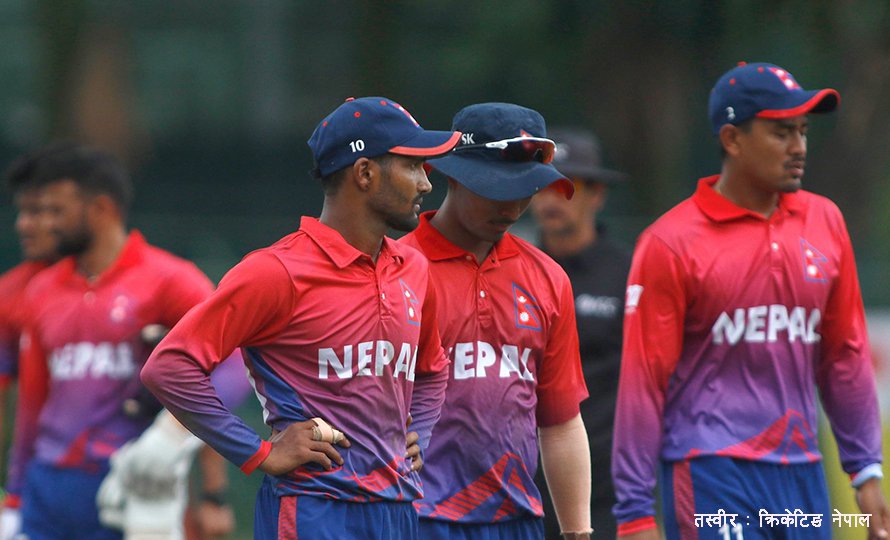 Kathmandu, July 28
Nepal ended their journey to the T20 World Cup qualification with a humiliating defeat at the hands of Singapore.
In the last match of the regional qualifier held in Singapore on Sunday, the hosts edged Nepal by a wide margin of 82 runs. With the victory over Nepal, Singapore have qualified for the Global Qualifier.
Chasing after 192 run target, Nepal could score only 109 till they lost all the wickets in 15 overs. Nepal had begun the innings unimpressively. Captain Paras Khadka was out with mere 12 runs whereas Gyanendra Malla also scored 39 in 21 balls.
Dipendra Singh Airee and Sompal Kami scored 11 runs for Nepal. No other batsman made a double digit score.
In the first innings, Singapore won the toss and elected to bat first. They scored 191 runs losing six wickets in allocated 20 overs.
For Nepal, Abinash Bohora took four wickets from Singapore. Karan KC took two other wickets.
After the defeat, Nepal captain Khadka said his players could not perform on a par with Singapore.