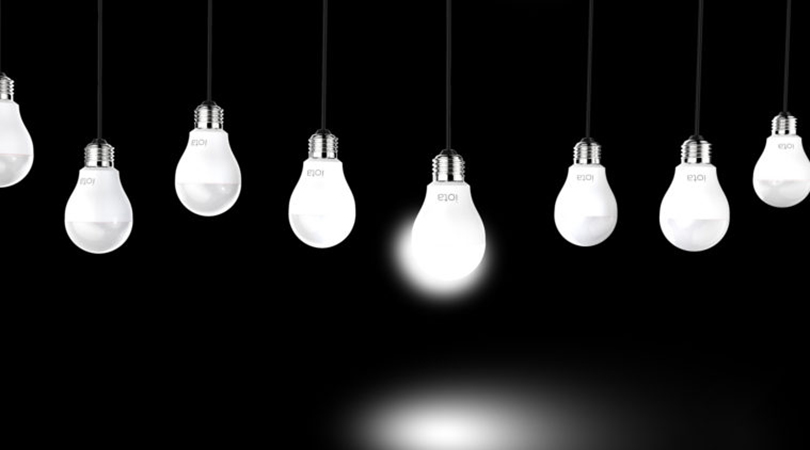 Kathmandu, May 9
The Energy Efficiency Service Limited (EESL) of India has said it will sell LED bulbs to the Nepal Electricity Authority at the rate of INR 65 (NRs 104) per bulb.
The Indian public service undertaking is preparing to sell 20 million LED bulbs to the NEA under a government-to-government deal. Although Nepal's Cabinet has already given a nod to the deal, an official confirmation has not been sent to New Delhi, a source at the Indian Power Ministry said.
EESL PR Manager Neha Bhatnagar told Onlinekhabar the price agreed for Nepal is equal to the rate charged to customers under the Modi government's flagship Ujala scheme. She even adds that Nepal will get the bulbs at a cheaper rate than some states in India as the prices vary from INR 65 to 70 from state to state subject to local taxes.
The market price of such bulbs is more than double the price charged under the government scheme, she says, "LED bulbs are available across India for INR 150- 200 from leading manufacturers."
NEA Managing Director Kulman Ghising says after the procurement, consumers can buy the bulbs at Rs 135 to 140 per unit. The market price of such bulbs in Nepal is Rs 350-Rs 400 per unit currently.
Meanwhile, the government says the Indian company will supply the consignment up to Hetauda of Makawanpur district. According to a source at the Indian Power Ministry, the EESL has also proposed to set up a LED distribution infrastructure network.
Under the proposal, an online monitoring portal similar to the National Ujala Dashboard will also be set up by EESL free of cost.
The EESL will sell bulbs produced from global leaders Philips and OSRAM to Nepal. According to reports in the Indian media, the company buys bulbs from these manufacturers in bulk and the price of each bulb ranges from INR 38 to 55. The prince for bulbs under the Ujala Scheme has been set at INR 65 after adding applicable taxes and overhead costs.
What if Nepal directly procured bulbs from the market?
When asked why NEA can't issue a global tender to directly purchase LED bulbs from the market, Ghising says the process will delay the supply of bulbs by one more year, and the lowest minimum bidder is unlikely to quote below INR 65. Similarly, the quality of the bulbs will not be consistent.
The NEA hopes to save more than 200 MW energy after 20 million LED bulbs are distributed across the country. NEA will save up to Rs 40 billion following the switch, according to NEA spokesperson Prabal Adhikari. NEA says generating 200 MW power is would cost more than the monetary value of the deal.