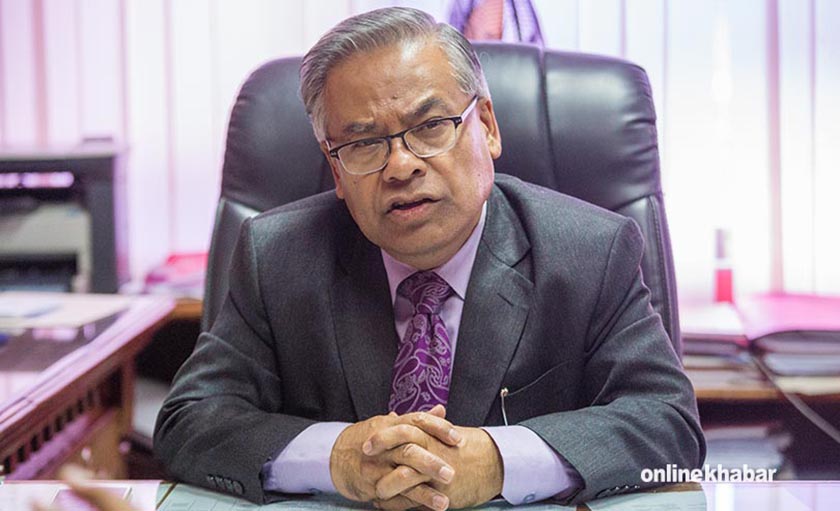 Sugat Ratna Kansakar was appointed Managing Director of Nepal's flag carrier airline NAC in May 2015. Kansakar had been appointed to the corporation's leadership in December 2008, but was suspended from his position in June 2011. On April 19, 2011 a Special Court verdict found Kansakar not guilty. Under Kansakar's leadership the NAC recently purchased two Airbus aircraft. The Cabinet has recently given the state-owned company the go-ahead to procure two wide-body planes in the near future. Onlinekhabar recently talked to Kansakar about his plans for the company, and its long-term future. Excerpts:
Let's start with the recent government decision to procure two wide-body planes for Nepal Airlines. Could you give us an update on it?
The procurement process is on. We will open the bids on November 9. We had given interested parties 45 days to file their bids. After we open the bids, I will form an evaluation committee, and then we will go for negotiation with the party concerned. We will then sign an MoU with the party and then get it approved by the company's board of directors.
How much time will it take for the first of the two aircraft to land in Kathmandu?
The two planes will not arrive together. I can say that the first plane will arrive in Nepal within 12 months of signing the deal. Our plan is to procure the second wide-body within six-eight months after we get the first one.
Could you describe to us your business plan for the new aircraft?
We have already decided where we want to fly to. As you may already know, we have 11 flights a week to New Delhi. After we get the new jet, we can fly our narrow-body planes to New Delhi up to 14 times a week, that's two times a day. Our research shows that we can do good business in that sector.
As you know, we only have three planes for international flights at the moment. We are also in the midst of a process to auction one of our Boeings. The situation is like this: we just have three planes, but we are flying to eight destinations, and we plan to add one more very soon. If you look at the international practice, what we are doing is fete of some sort. The rule of thumb in the aviation business is that a fleet of 20 aircraft can fly to 37 destinations.
In the past few years, the number of Nepalis living and working in the Middle East has risen sharply in the past few years. Do you have plans to add more flights to destinations in the region?
Nepal airlines operates regular flights to Malaysia, where we have a considerable Nepali population. After we procure the new planes, we want to fly directly to Saudi Arabia, where more than 500.000 Nepalis live and work. The situation is that there is no direct flight connecting Saudi Arabia with Nepal at the moment.
After we get our second Airbus, we want to fly to Sydney Australia via Singapore. As you may know, flying to Australia is very expensive at the moment. One regular traveler recently told me that when he approached a travel agency for tickets to Kathmandu, the agent told him he could fly around the world with the money he was spending on his ticket to Nepal!
Do we have an Air Service Agreement with Australia?
We already have an Air Service Agreement with Singapore. The Tourism Ministry is working on signing a deal with the Australian government to allow Nepali airlines to fly to Australia.
What about Europe? Nepali airlines are on the black list of the EU. Will that have a bearing on your plans?
First of all, let me tell you that we are on the EU's safety list, it's not a blacklist. According to CAAN, Nepali airlines will be off the list within two years. We are also working towards that end. When we are off the list, London-Kathmandu is the sector we are looking at. The figures speak for themselves, this is going to be a very profitable sector for us.
When we talk to ministry officials, they tell us that the NAC did not even have a business plan for the new jets, all it wanted was to procure the new aircraft, and did not work on concrete plans. What do you say to that?
I do not agree. However, I can say that yes, we did have problems in the beginning. When people ask me about what is going on with NAC, I give them the analogy of a single-story house. The house's owners have lived in it for over two decades, and are reluctant add one more floor to it because, they think it would be a messy affair.
Similar is the situation with the NAC. For 28 years, we did not buy a new aircraft. The managers were comfortable with the way things were functioning, they did not want things to get messy. I can say that the messy period is now over. We have a business plan (points towards a bulky file on his table), and we have no problem in implementing it.
The other thing people talk about these days is the issues NAC planes have been facing in the last few months. There have been reports of tyre bursts, and detection of smoke in the cockpit. Does the NAC know what's going on?
Yes, we have had problems with the new planes. These are normal problems. Aviation safety is a very sensitive issue, even a minor technical glitch is enough to ground a plane. What is happening at NAC is that it has limited number of aircraft, and when even one plane is grounded, our operations suffer. When problems arise in big fleets, airlines have the option of flying an alternative aircraft. But we do not have that luxury.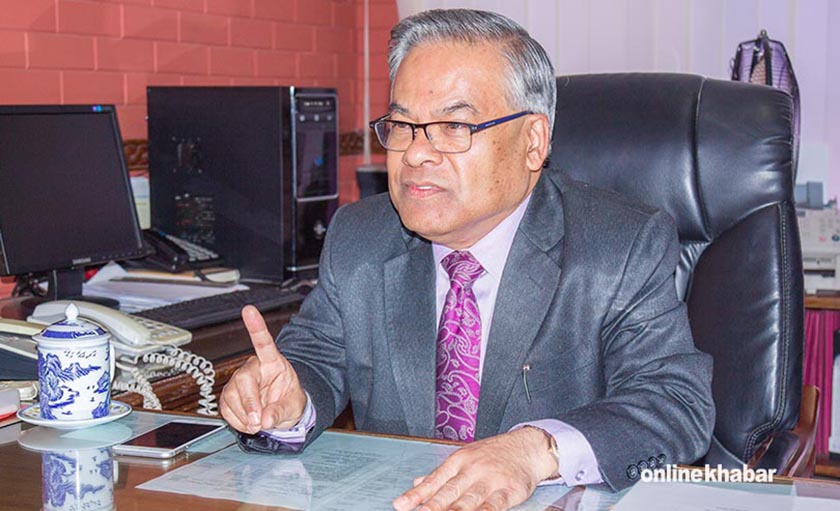 What about the problem with the tyres?
A tyre puncture is not a big problem. If you look at India, there have been over five puncture incidents in the last six months. But here in Nepal we had such incidents in the space of 2-3 weeks. An investigation found out that the problem was with the whole batch of tyres. Now we are using tyres from new batch.
Now let's get to the Chinese aircraft issues. What are the problems the company is facing?
Yes we have had a few problems with the Chinese planes. But the problem is not with the engine. The problem is its operating cost. The spare parts are not cheap, and insurance premium for the planes is on the higher side. We are in touch with the Chinese side on resolving these issues. We are awaiting a government decision to procure four more planes from China.
If the Chinese government says it wants to give more planes to Nepal, what would be your reaction?
What we want to do is operate the six aircraft and evaluate its performance. Then only we can say what we want to do. I would also say that the NAC's focus is more on the international market than on the domestic one, where local companies are doing well.
NAC is also responsible for ground handling at TIA. What is your take on the recent theft of passenger luggage?
First let me give you some figures on our ground-handling operations. The TIA has over 24 airlines flying from Kathmandu. On average, our staff handle 8,000 suitcases every day.
Now to get to the recent episode. Yes, recently we had reports that suitcases of 15-16 passengers were broken into. But it has already been proven that they were broken into in Dubai itself. Around four-five months ago, we received similar complaints on a flight from Doha. An investigation found that the suitcases were broken into in Doha itself. We wrote to the Airport Authority there, and demanded action against the culprits.
Recent media reports said that you were in touch with an airline company in the Middle East to look for a strategic partner for the company. Could you update us on this?
Around six years ago, then tourism minister Sharad Singh Bhandari had formally decided that the NAC needs a strategic partner. The company's board had also approved a proposal to sell 51 per cent of the company's stake to the strategic partner. But no decision has been taken to implement these proposals yet.
Yes, a company based in the Middle East did show interest. We did talk about it. But it should not be construed as a formal negotiation.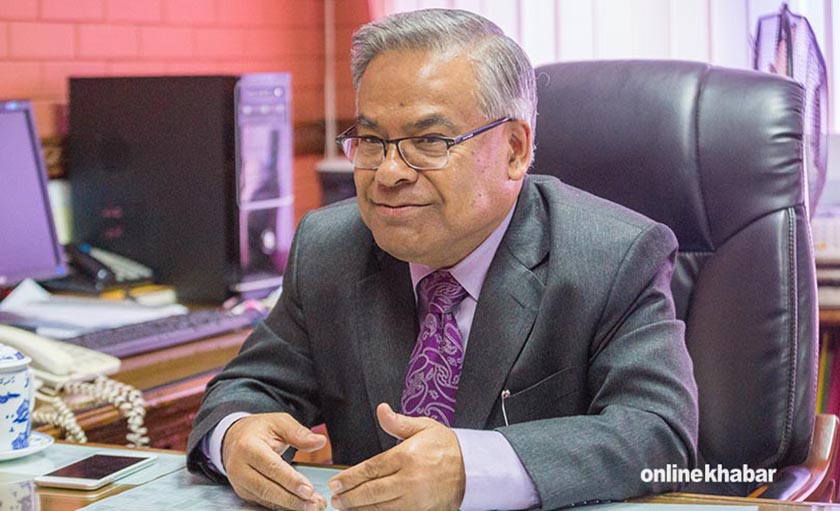 What is your personal take on the issue?
When I became GM seven years ago, the first thing I told the staffers was that from now on no one shall speak a word on the issue. I told them that we should work as if there was no talk of getting a strategic partner, It should not be an excuse to sit around and do nothing.
But I am not against getting a strategic partner. I am of the view that if we choose a strategic partner, we should be ready to sell 51 per cent of the company shares to the partner.
What is your long-term vision for the company?
My focus now is on getting the two new aircraft. After the two aircraft land in Kathmandu, we want to buy two more narrow-body planes. We could then fly to Tibet as well. After that we need to buy one aircraft every year. For NAC, the sky is the limit!