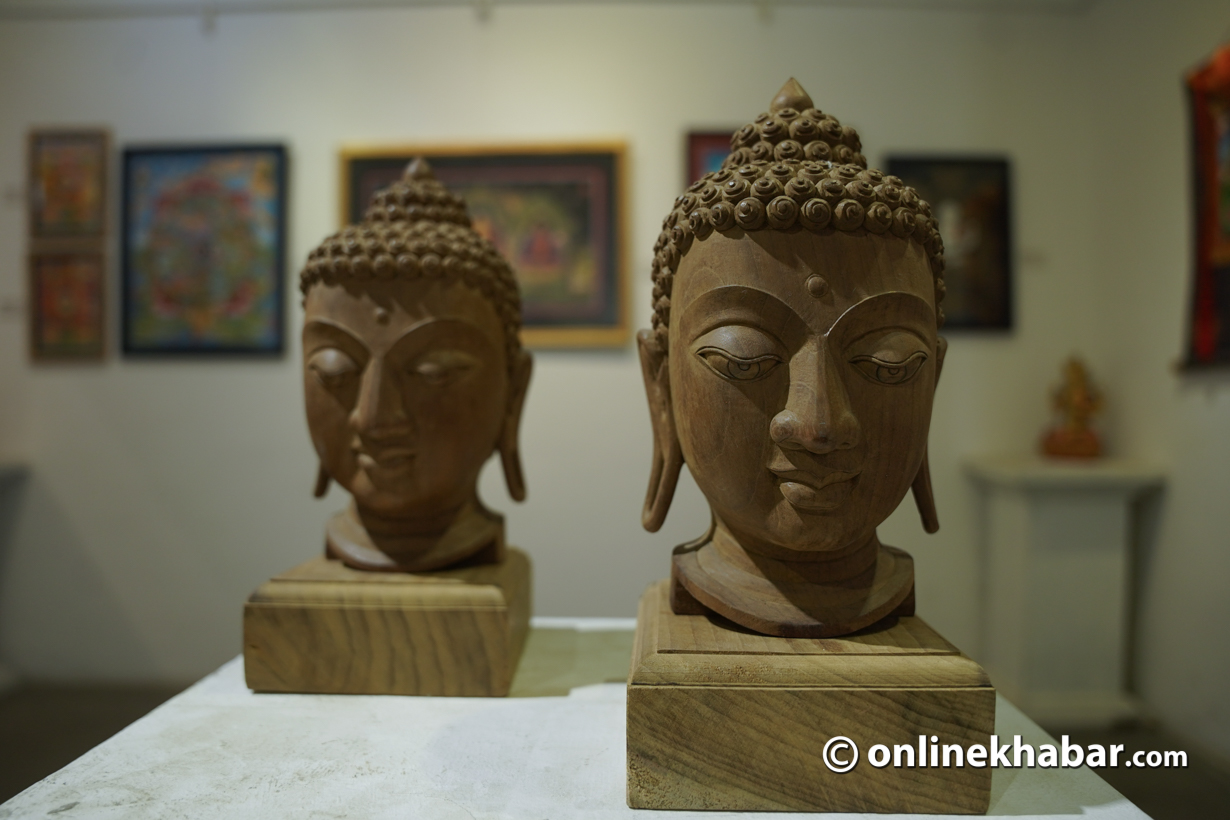 Kathmandu, June 13
The National Exhibition of Fine Arts 2023 featuring around 700 artworks by 630 artists from all seven provinces will conclude on Wednesday.
This year the exhibition was spread around two venues — Nepal Academy of Fine Arts (NAFA), Naxal and Nepal Art Council, Baber Mahal — with the theme 'Me, my country and my creation', which were displayed under categories like folk art, handicraft, traditional painting, sculpture and more.
The National Exhibition of Fine Arts witnessed changes in its events organised by NAFA, following the management transition this year.
During the 15-day-long exhibition, various interactive sessions and discussion sessions were organised. Additionally, new awards and recognitions, including the Fine Arts Promotion Honour and the ambassador for the national exhibition, were introduced.
According to the curator of the exhibition Pradip Shakya, the exhibition this year served as a showcase for Nepal's wide range of artistic expressions.
The artwork on display explored a broad spectrum of subject matters, including modern subjects, enduring themes, folk art, innovation, and real-world reflections.
"We hope to give a complete picture of the nation's current art scene through this varied collection," he says.
To pay homage to our nation, the artists, and their creations, the National Exhibition of Fine Arts was divided the exhibition into three distinct groups.
NAFA's main exhibition hall featured modern artworks that provided insights into Nepal's current social, cultural and political landscape while the Nepal Art Council's spaces featured pieces that encouraged viewers to consider their own identity and purpose in life.
The exhibition with diversity provided visitors with a thorough and engaging experience.