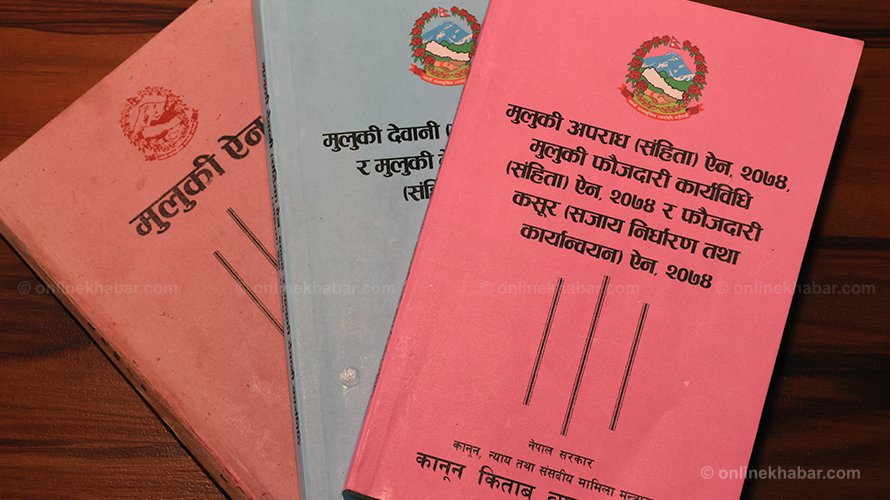 Kathmandu, December 18
The national convention of government attorneys is going to be held on December 23 in Kathmandu. The meeting is to deliberate on the effective implementation of the newly-enforced criminal code.
The code, which came into force on August 17, year replaces the Muluki Ain, civil code of Nepal.
According to the Jhapa District Court Judge, Keshav Prasad Panta, the convention will dwell on ambiguous provisions in the new code and remove them.
A total of 25 working papers will be presented in the convention. "The convention is also expected to enhance the capacity of the lawyers," said Judge Panta.
Furthermore, he added that the convention will contribute towards delivering justice in an objective manner.
Around 400 government prosecutors and lawyers from 80 stakeholder agencies in the country will participate in the event.