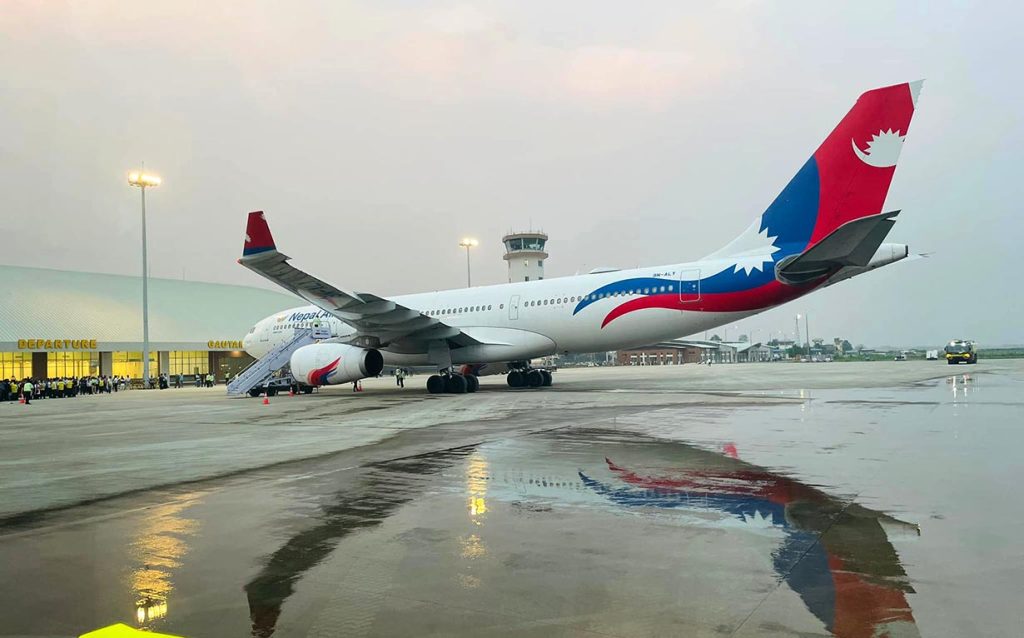 Kathmandu, April 20
Amid reports of repeated negligence, Nepal's national flag carrier, the Nepal Airlines Corporation (NAC), has paid around Rs 3 billion principal and interest in a year.
NAC spokesperson Ramesh Poudel says Rs 2.94 billion of loan liability taken to purchase two narrow-body and two wide-body aircraft for international flights has been paid. Such amount of principal and interest of the loan from June 15, 2022, to April 13, 2023, was provided to Employees Provident Fund and Citizen Investment Trust, according to him.
The NAC provided Rs 1.35 billion to both organisations from mid-June to mid-July 2022, Rs 739.55 million from September 17 to October 17, 2022, Rs 339 million from December 16, 2022, to January 14, 2023, and Rs 539 million from March 15 till April 13 this year.
Poudel shares that the corporation has now become able to pay instalments of loans regularly to both organisations after the income improved with the situation returning to normalcy after being hit hard by the Covid pandemic.