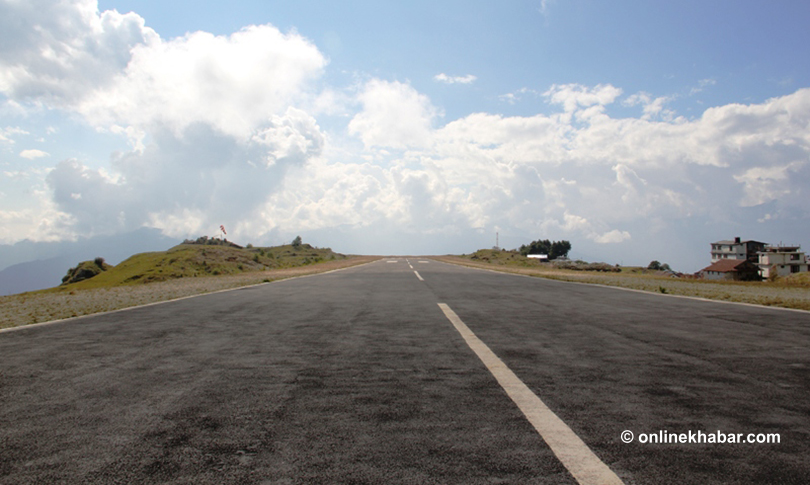 Taplejung, September 4
Nepal Airlines Corporation (NAC) has resumed its services to Suketar Airport in Taplejung after a hiatus of three months.
NAC has suspended its flight to Taplejung since June 7 due to adverse weather conditions during the monsoon season.
Sachin Tiwari, the chief of Suketar Airport, confirmed regular flights have started from Monday.
According to the flight schedule, NAC will continue to offer services on the Kathmandu-Suketar route three times a week, on Mondays, Thursdays, and Saturdays, as it did previously. Suketar Airport, located at an elevation of approximately 1,800 meters, often encounters visibility challenges during the monsoon.
Moreover, the NAC has revised its airfare. The fare for the Kathmandu-Taplejung route has been reduced to Rs 8,600 per flight from the previous rate of Rs 9,653.
Similarly, the fare from Taplejung to Kathmandu has been reduced to Rs 8,400 from the previous Rs 9,453.
With the improvement in weather conditions and the onset of the festive season, the airport expects the continuity of flights and no shortage of passengers.