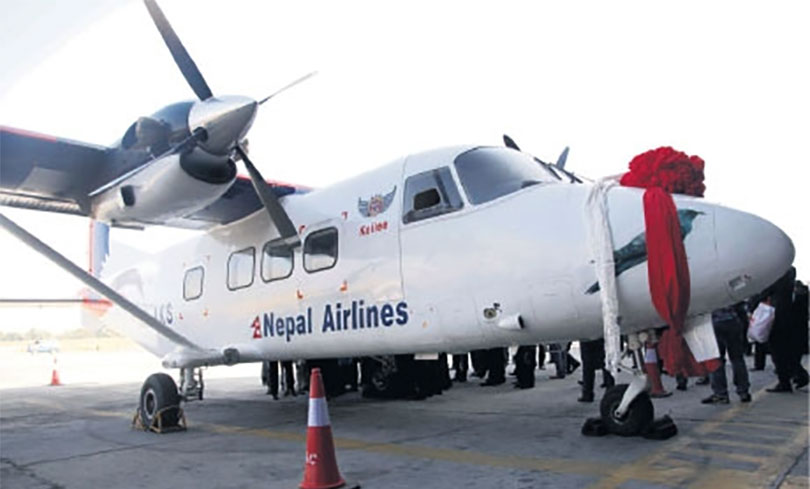 Kathmandu, May 31
The national flag carrier, Nepal Airlines Corporation, has delayed importing two aircraft from China even after the purchase contract citing lack of pilots to fly them.
The government had decided to buy six planes from China three years ago. Four aeroplanes have already been brought to Nepal, but the NAC is yet to begin any procedure to purchase remaining two.
Of two Y12E aircraft, one has been grounded for the want of pilot. The NAC has only one pilot qualified to fly such aircraft, a source informs.
Therefore, the Corporation is currently planning to train some pilots to fly the Y12E aircraft. The NAC Managing Director Sugat Ratna Kansakar says a technical team will be invited from China for the training before purchasing two new aircraft.
The state-run company is suffering the human resource crunch for a long time. It has around 70 pilots and copilots currently. But, the source says around 100 personnel are needed for smooth operation.
Some months ago, it had called for applications for seven pilots, but received only one application before the deadline.
On the other hand, many pilots are leaving the NAC to join private airline companies citing more attractive facilities.
Observing the recent trend, the NAC has recommended the government to increase the salary and allowance of pilots by 40 to 50 per cent; but the proposal is pending at the Ministry of Finance.
Meanwhile, the national flag carriers is also purchasing two wide-body Airbus by June next year.