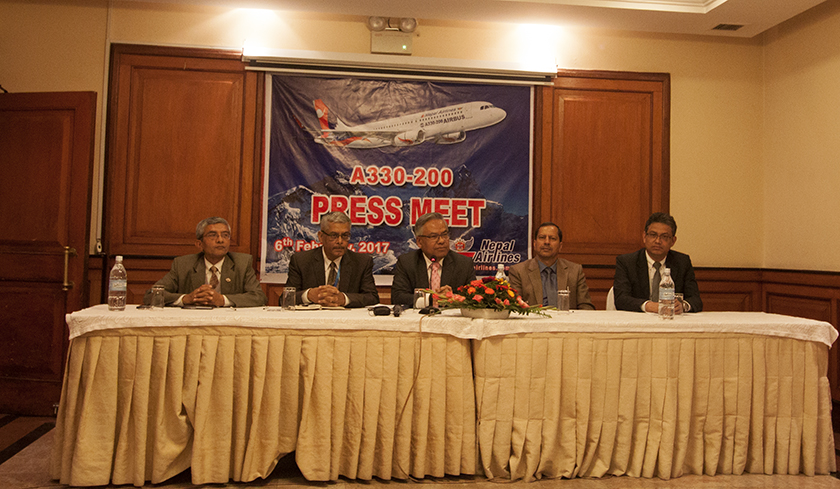 Kathmandu, February 6
Nepal Airlines Corporation is set to sign an agreement with an  American company for the procurement of two new wide-body A330-200 aircraft within this March.
Sugat Ratna Kamsakar, NAC general manager, informed on Monday that NAC and AAR, the American company, will sign the procurement deal within March, as per an earlier understanding.
For procurement of the planes, NAC has already decided to make an initial payment of Rs 100 million to the American company.
Kamsakar, speaking at a press meet in Kathmandu on Sunday, said the wide-body procurement process is in the final stage.
The planes will fly to Dammam (Saudi Arabia), Seoul (Republic of Korea), Sydney (Australia) and Tokyo (Japan), Kamsakar informed.
NAC plans to bring in both the aircraft within a year. The two sides will fix the exact date of the planes' arrival while signing the procurement deal.