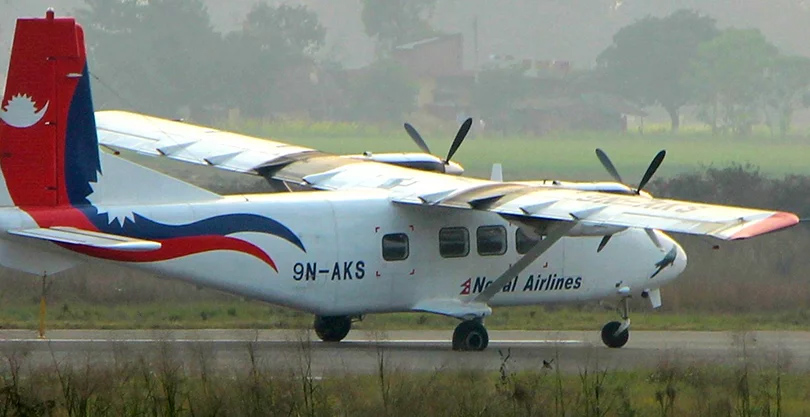 Bhairahawa, November 6
An aircraft of Nepal Airlines Corporation overshot the runway of Gautam Buddha International Airport in Bhairahawa of  Rupandehi after one of its tyres got punctured while landing this afternoon.
The Airport's Chief, Sisel Chitrakar, says the rare left wheel's tyre got punctured before the aircraft overshot the runway by around a metre.
There were only two pilots on the 9N AKS aircraft and both are safe.
It has been learned that senior pilot Nipendra Bhattarai had piloted the aircraft while it overshot. The NAC had ousted him citing negligence on duty, but the Supreme Court in response to a writ filed by him had stayed the decision.
Meanwhile, the incident has halted flight operations from and to the airport for a while.