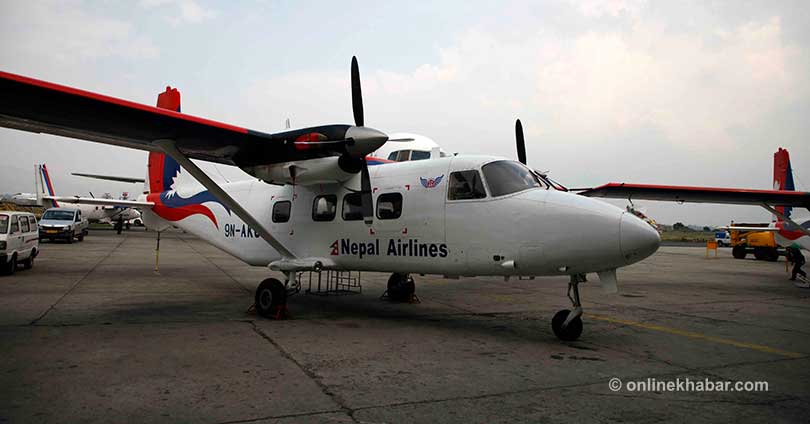 Kathmandu, September 27
The country's national flag carrier, Nepal Airlines Corporation, says it will add the number of flights to remote destinations for the country. The Corporation has repaired two of its grounded aeroplanes for the expansion of services.
Two Chinese aircraft of the Corporation on Wednesday conducted test flights to Simikot of Humla, Juphal in Dolpa, Jumla and Talcha of Mugu. Likewise, a test flight is being conducted in Jomsom of Mustang today.
The Corporation's Executive Chairman Madan Kharel says the NAC will open regular flights to these destinations soon.
"We tested if our aircraft can be taken to smaller airports," he says, "All of the test flights have become successful. Now, we will launch commercial flights."