What could be a better place to read than a library? They are the storehouse of knowledge. The silence that the libraries have and their ambience are something special for all the bibliophiles.
Whether one is searching for resources for a research study or one just wants to dive into literature, a library is the best place for them. They are even helpful when you have some leisure in the mid of the day or are waiting for someone.
So, where can the bookaholics get this experience in the Kathmandu valley? Do not worry! Here, we bring you the best public libraries in the Kathmandu valley:
1. Nepal National Library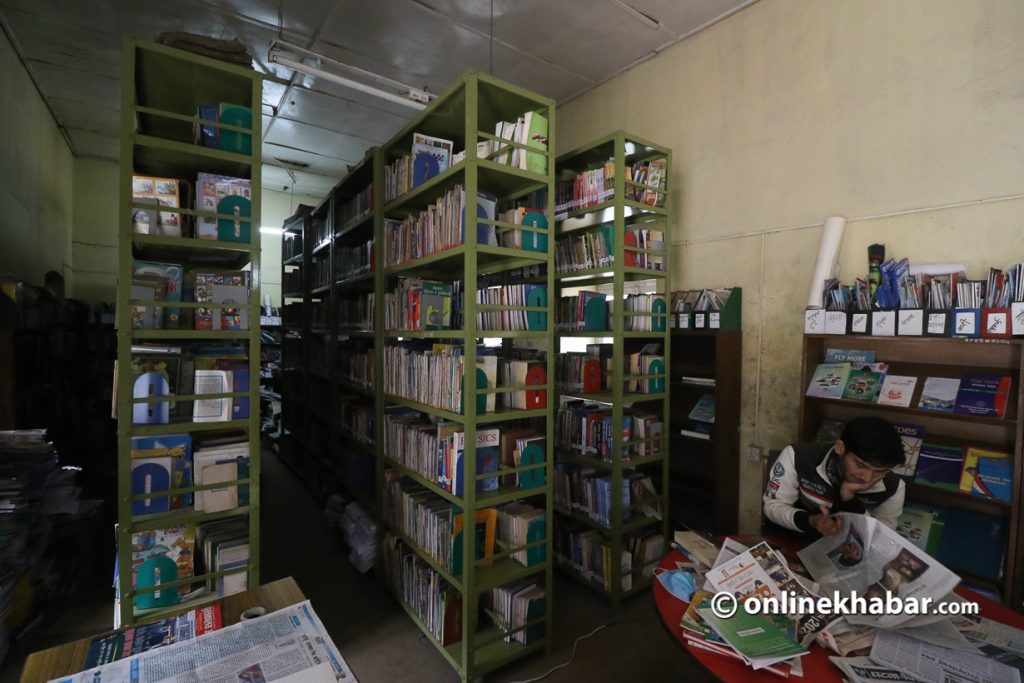 The Nepal National Library was established in 1957. This library is now the copyright library operating under the Ministry of Education, Science, and Technology of Nepal government. This library is situated at Pulchok, Lalitpur, near the UN complex.
This library hosts about 84,000 volumes of books, journals, and other resource materials in many languages such as English, Hindi, Sanskrit, and Nepali. However, there is no membership provision and lending services as of now.
2. Kaiser Library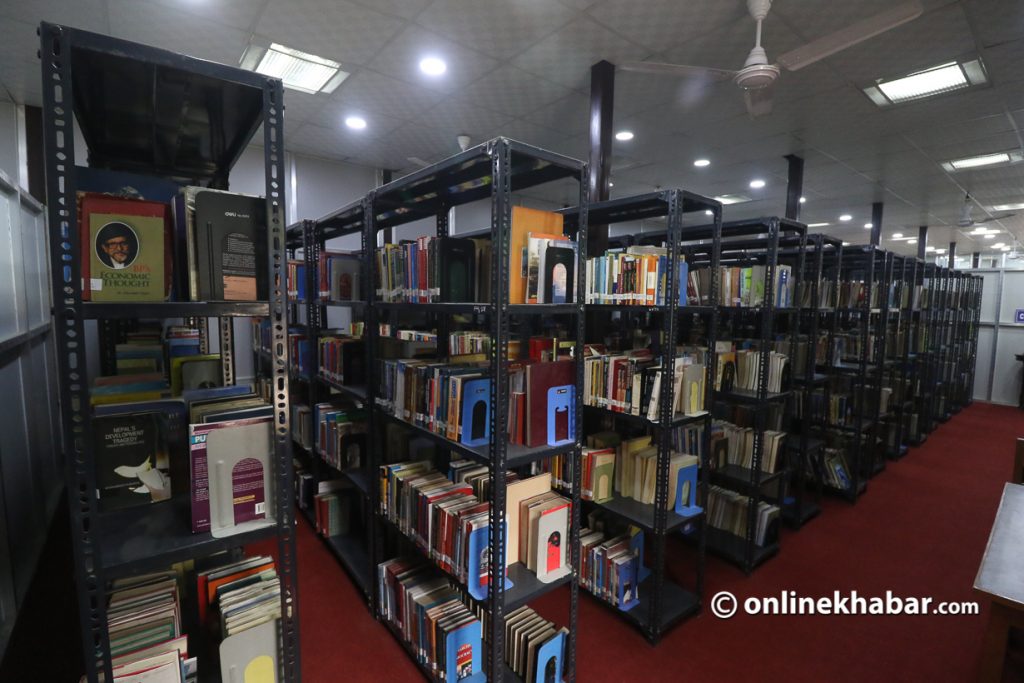 The Kaiser Library was established in 1907 by Chandra Shumsher in the name of his son, Kaiser Shumsher Rana. As of now, this public library is run by the government and is located inside the Kaiser Mahal palace complex in Kanti Path.
This library has some ancient and rare books on Buddhism, astrology, and Tantrism. But, one could not borrow the books and other resources from this library as there is no provision for membership.
3. Kathmandu Valley Public Library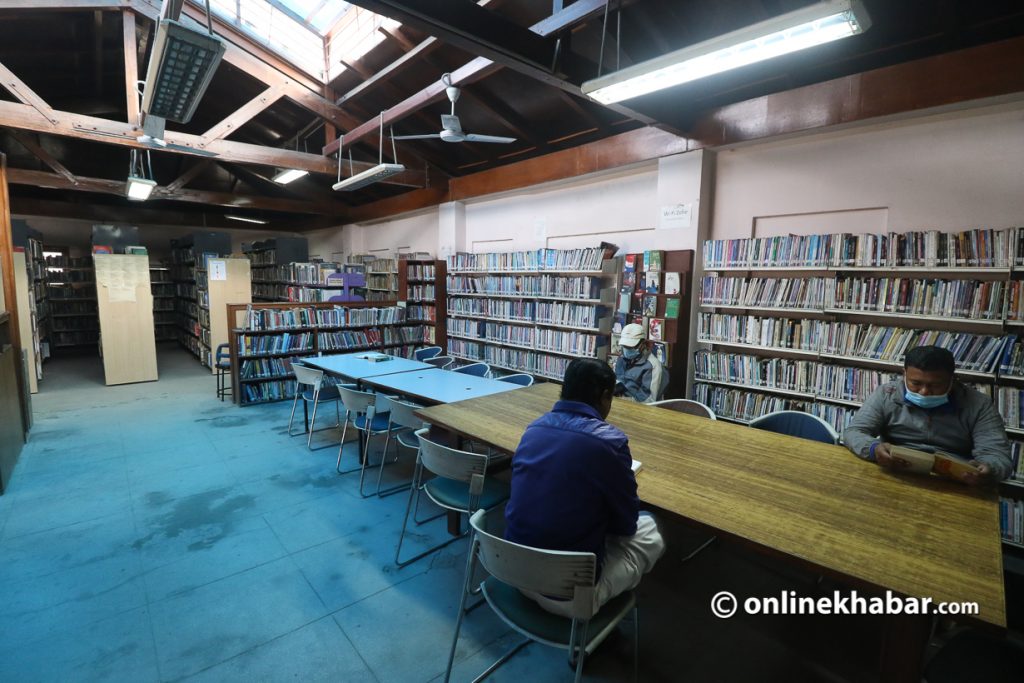 The Kathmandu Valley Public Library (KVPL) was established on July 9, 2005. It is located at Bhrikutimandap, near many colleges. The KVPL has a collection of over 60,000 books, reports, and periodicals written in Nepali, Sanskrit, Newari, and Hindi languages.
It has two buildings. One can read books and receive book lending, e-library, and newspaper reading services from the new block. There is a separate section for children and an information desk in the old building.
In order to borrow books from here, one needs to be a member of this library. The annual membership fee is Rs 300 with Rs1,000 initially as a security deposit.
4. AWON Library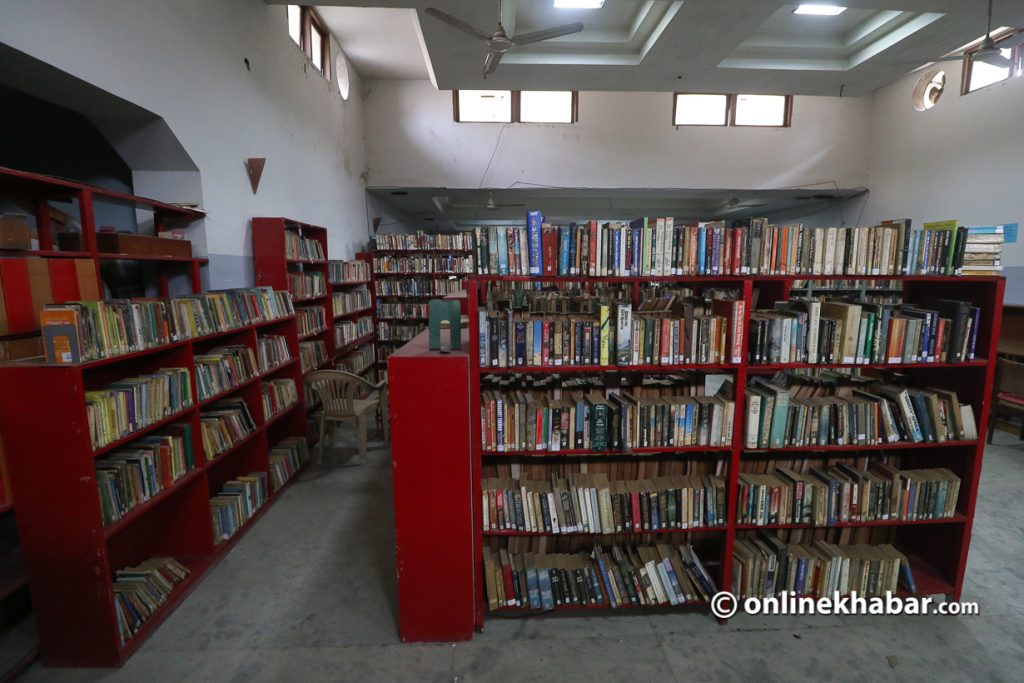 The AWON Library was led by the Active Women of Nepal (AWON) earlier in a two-storey building at Kupondole. As of now, this library is now operated as Rotary AWON library by the Rotary Club of Kathmandu at the Rotary Hall at Thapathali.
This library is home to numerous books from diverse fields. All the books here are donated. The membership fees vary from Rs 600 to Rs 1,200 a year.
5. The Wisdom Point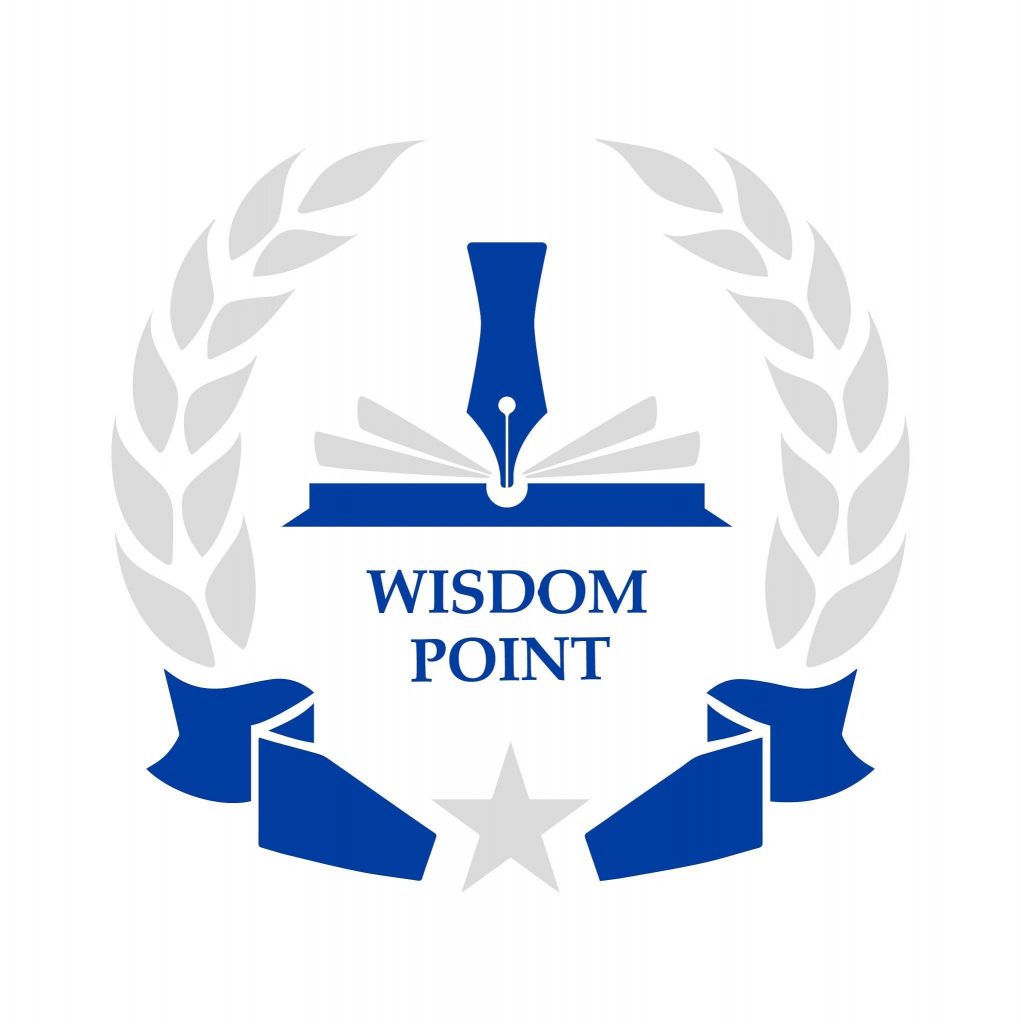 The Wisdom Point commenced its services in 2018. This public library is located in a two-storey building in the Jagan Nath Bhawan compound at Naya Baneshwar. This library is an initiative of the IT & Editorial Club of Softwarica.
This library has a collection of over 2,000 books in different subject areas. Members of this library can also use computers and wi-fi there. One needs to pay certain fees ranging from Rs 100 to Rs 500 for membership. This library is closed as of now.
6. Nepal Bharat Library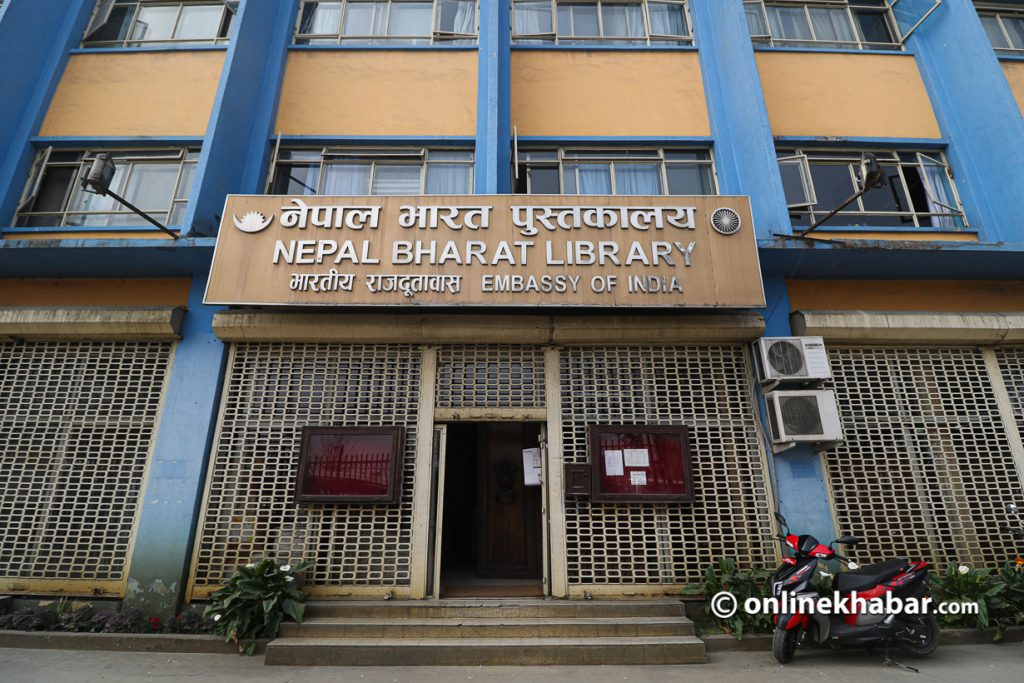 The Nepal Bharat Library was established in 1956. Presently, this library is situated at the NAC (Nepal Airlines Corporation) building in New Road. This library is generally known as the Indian Library as it is managed by the Indian Embassy in Kathmandu.
There are 62,000 plus books, all major Indian and Nepali newspapers and magazines in this library. This is a centre of knowledge on Indian history, politics, literature, economy, society, medicine, and many other subjects. The annual membership fee of this library is Rs 100 with Rs 1,000 refundable security deposit. As of now, the library is closed for the public.
7. American Centre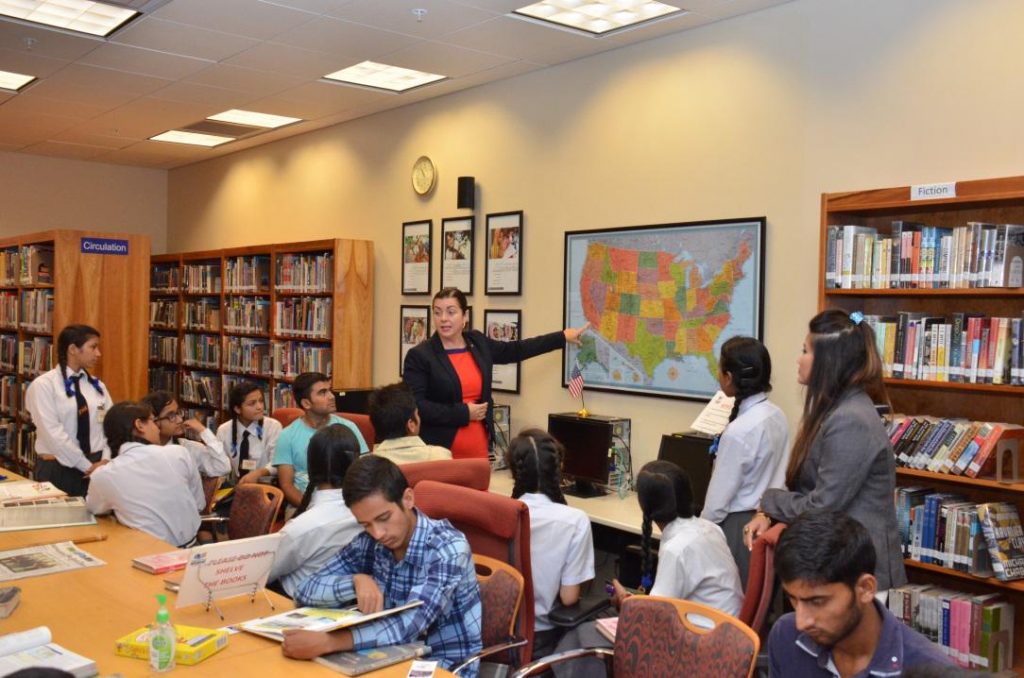 American Centre, commonly called the American Library, is located inside the US Embassy in Nepal, at Maharajgunj. This library was established in 1952 as a part of the US Embassy's Public Affairs Section. The library service is just one aspect of the American Spaces.
This library has more than 6,000 books including American novels, business works, non-fictional works, English language learning and reference materials, and many more. It is also the storehouse of many American movies, documentaries, journals, and eLibraryUSA. The annual membership fees of this library vary from Rs 200 to Rs 300. This library is not open to the public presently.
8. Innovation Hub Kathmandu (I-Hub, American Space)
The Innovation Hub Kathmandu, shortly known as I-Hub, American Space is a public library located in the building of the Federation of Nepalese Chambers of Commerce (FNCCI), at Sahid Shukra Marg, Teku. This library is jointly run by the U Embassy in Kathmandu and the FNCCI.
This library has many books for children, students, and adults. This library supports entrepreneurs by giving them a workspace and access to specialised books and computer resources. As of now, the library is closed/
9. Shree Ratna Pustakalaya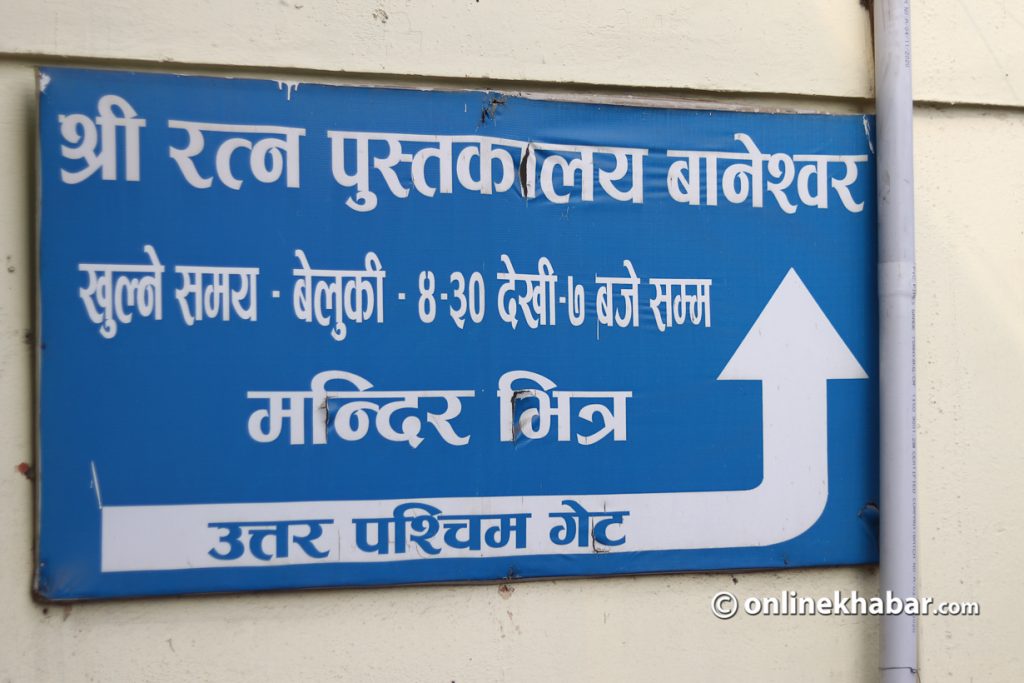 The Shree Ratna Pustaklaya was established in 1962 and is located at Mahadevsthan, Baneshwor.
Since its establishment, this public library has been organising various educational, literary as well as social activities by inviting established writers, artists, social activists, educationists, book lovers, and others of the country.
10. Nepal-Japan Children Library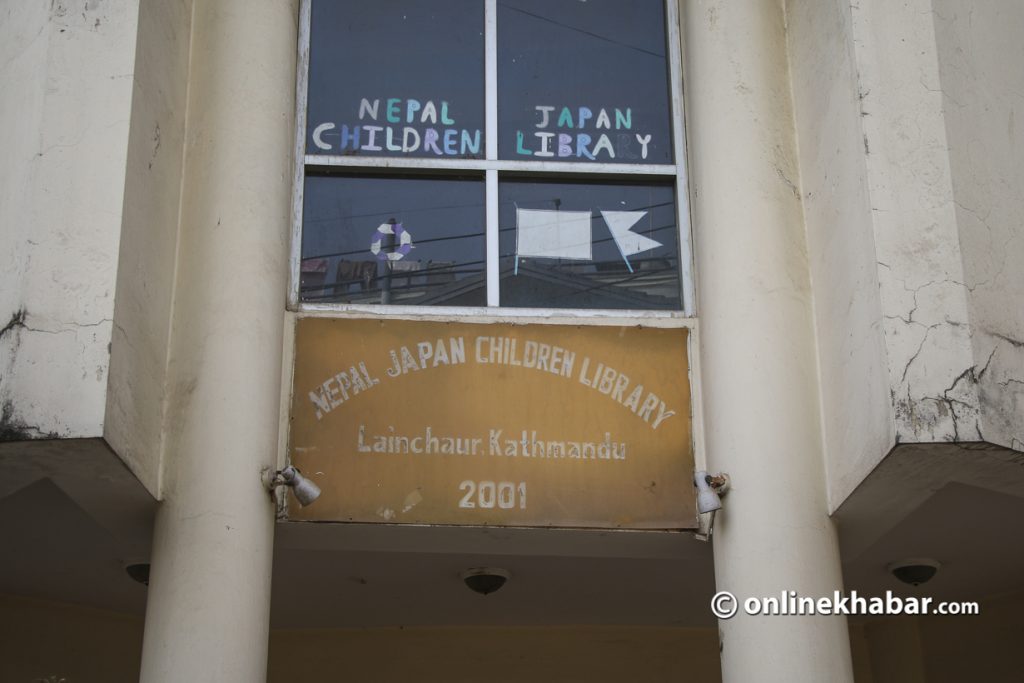 The Nepal-Japan Children Library was established in May 2001 and is situated at a space granted by the Kathmandu metropolitan city in Lainchaur.
The library has sections for references/ books/ periodicals, educational toys/ video films, computer/ internet/ email facilities, and many other recreational educational programmes, for children aged 4-14. The children can be a member of this library free of cost just by filling an application form and submitting a recommendation letter from the school. This library is not open presently.