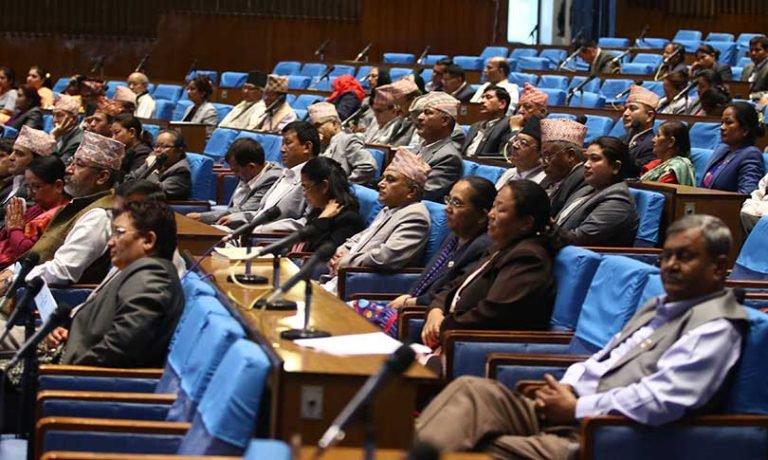 Kathmandu, June 17
The absence of four ministers in the meeting of House of Representatives on Sunday forced the Speaker to postpone the meeting as discussions on allocations made to their ministers were scheduled for today.
As the Lower House is continuing the discussions on the Appropriation Bill, allocations to the Ministry of Women, Children and Senior Citizens; Ministry of Federal Affairs and Local Development; Ministry of Urban Development; and Ministry of Forest and Environment were scheduled to be discussed at the meeting today.
However, as soon as the meeting began, Nepali Congress  lawmaker Amaresh Kumar Singh informed the House that none of the four ministers were present at the meeting.
Then, the Speaker postponed the meeting for 15 minutes.