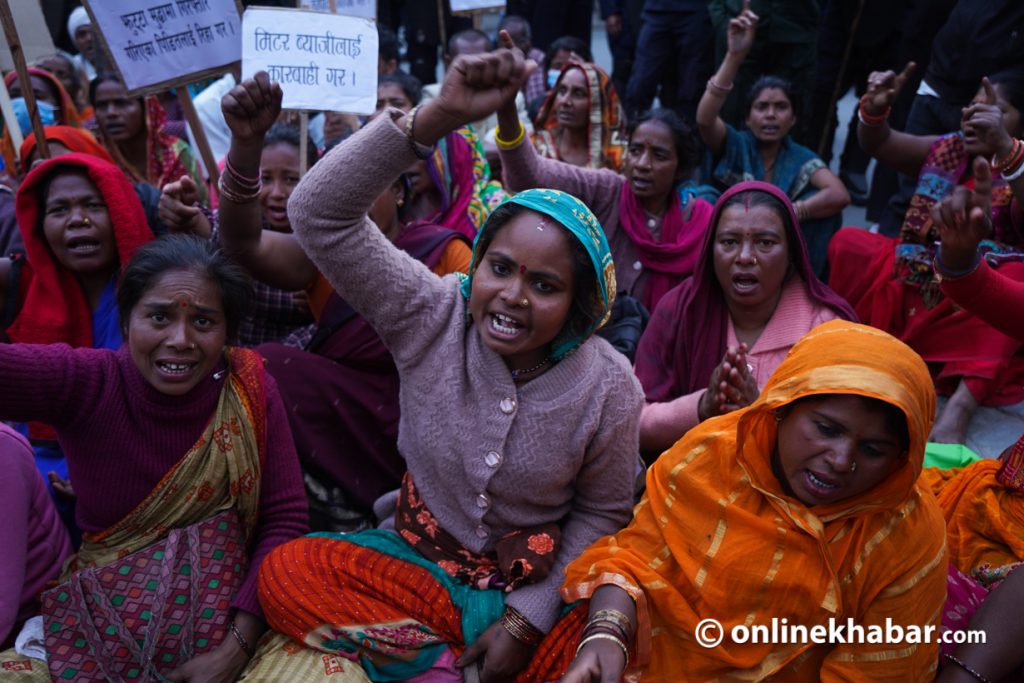 Kathmandu, March 28
Loan shark victims from different districts have gathered in Kathmandu since Monday to press the government for justice.
The people, mainly coming from districts of the southern plains, say local loan sharks have been duping them of millions of rupees in compound interests calculated in an unfair system locally known as the meterbyaj.
On Tuesday morning, they went to Baluwatar outside the prime minister's official residence.
Home Secretary Binod Prasad Singh came to the protest site and talked to the demonstrators, asking them to end the protest and sit with the officials for the talks. But, the demonstrators said they should be given a chance to meet Prime Minister Pushpa Kamal Dahal directly.
The demonstrators spent their Monday night under the open sky. They tried to set up a camp at Khulamanch, but the Kathmandu metropolitan city did not allow them.