The people are still involved in subsistence farming, they have almost no connection with the outside world and services such as electricity and health care are nowhere to be seen.
In Dho and Tarap (collectively known as 'Dho-Tarap), considered the highest inhabited area in Nepal, a few hundred people, most of whom are Tibetan-speaking, lead a life untouched by time.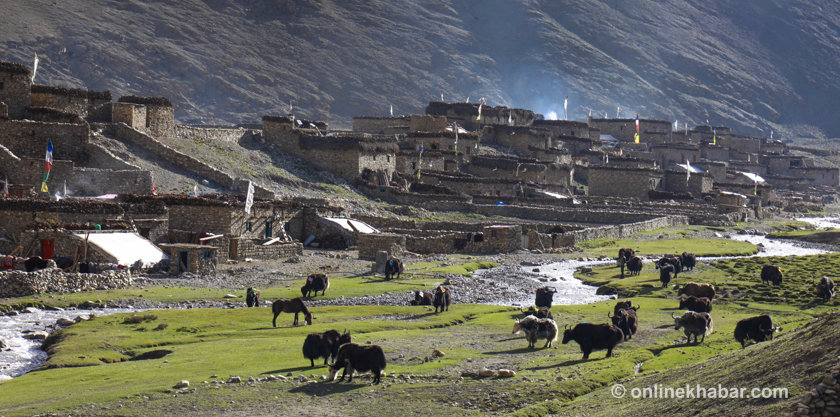 The villages are situated over 4,000m above sea level. It takes at least five days of trekking to reach the settlement from Dolpa district headquarters, Dunai. Winter, it seems, is the only season the village experiences throughout the year.
The villages spend most of their time grazing their animals and praying. An ancient form of Buddhism is the dominant religion in the area.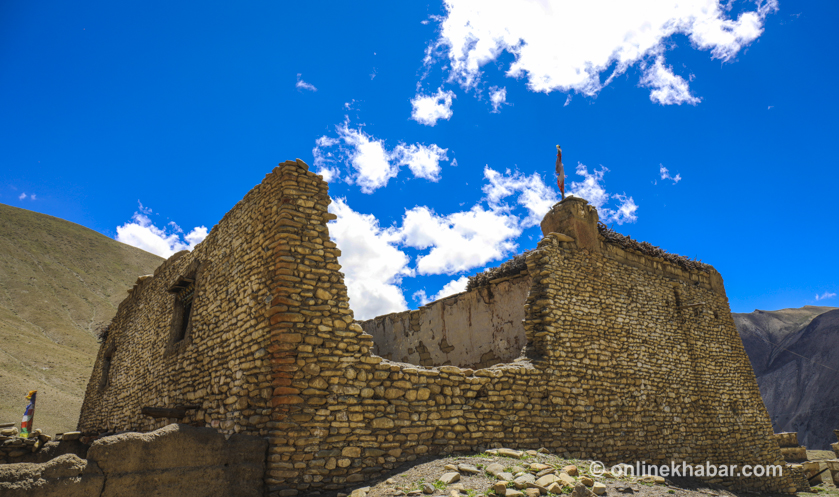 The food that the people grow is barely enough for them to sustain. The main activity that sustains life in these villages is the trade in medicinal herbs, including yarsagumba aka the Himalayan Viagra.
Temba Gurung, an independent candidate who recently won the position of Dolpo Buddha Rural Municipality's Chairman, says the area has a lot of potential for tourism, but it hasn't been fully utilised yet.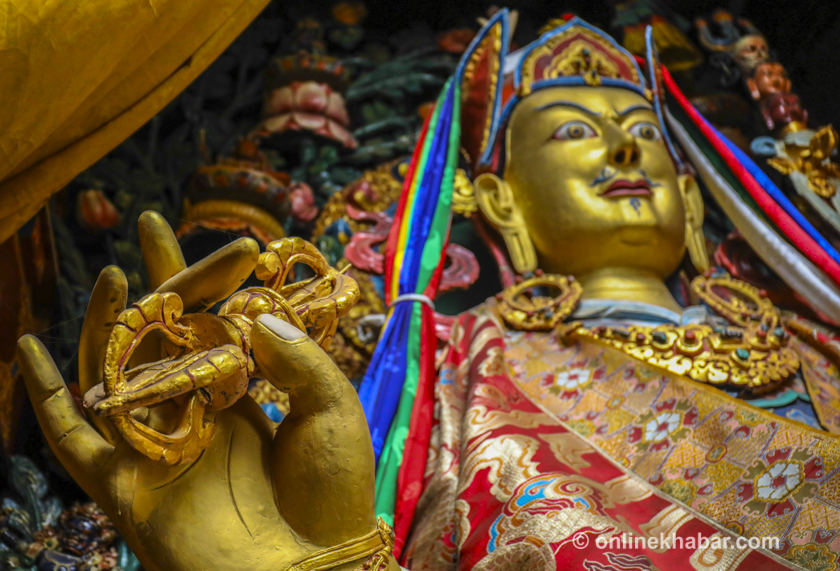 Religion plays a central role in the villages. Men and women are often seen carrying their prayer beads and chanting prayers.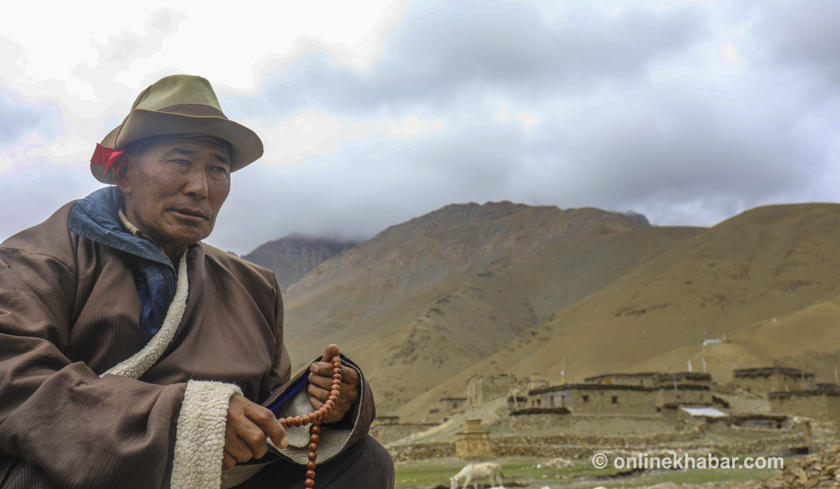 The region's proximity with the Tibetan Autonomous Region since ancient times has meant that the lifestyle of the people from the north influences those in the south.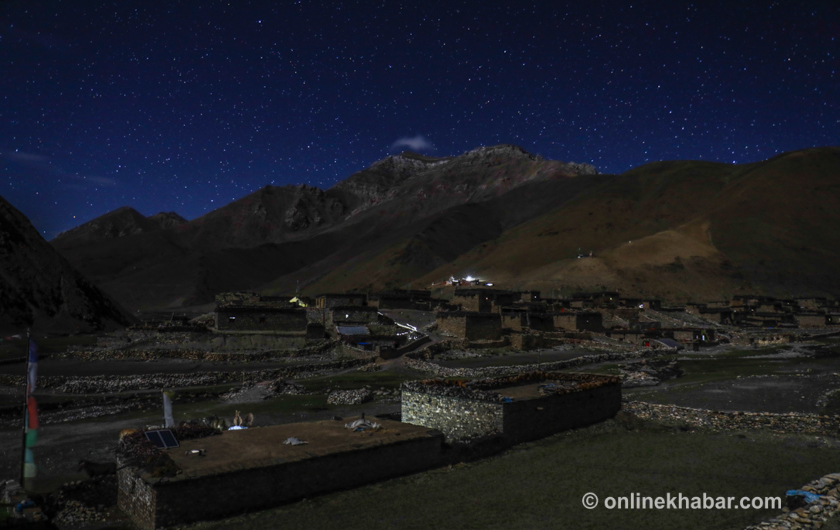 The reality of the village sinks in on travellers who reach the village, only when dusk turns into night. Under the star-lit sky, the settlement stands still, and the cracking of a door somewhere far in the village can be heard clearly.