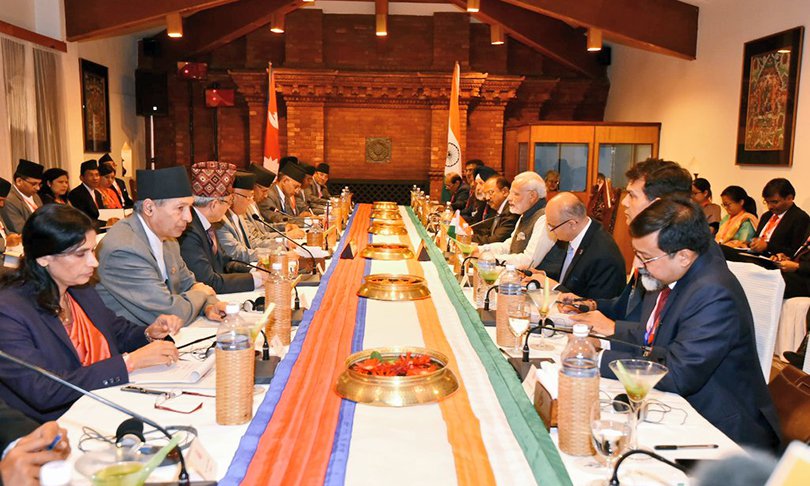 Kathmandu, May 13
Though Prime Minister KP Sharma Oli has claimed that his Indian counterpart Narendra Modi's visit to Nepal was successful, his ruling coalition partner CPN-Maoist Centre has felt neglected in the entire process.
Following Modi's return to India, Prime Minister and CPN-UML Chair Oli had held a meeting with Maoist Centre Chair Pushpa Kamal Dahal, in which Dahal expressed that he felt neglected.
He reportedly told Oli that he was disappointed as ministers representing his party were not included in meetings with the Indian delegation held on Friday and Saturday.
Various Maoist leaders have also complained that Oli did not consult the ruling collision partner during the bilateral talks, one-to-one talks between Oli and Modi.
For example, Minister for Energy Barsha Man Pun was not invited to a function organised to remotely lay foundation stone of Arun III Hydropower Project.
During the meet, various projects including energy, hydropower projects, and irrigation were discussed; but concerned ministers and authorities remained absent, the Maoist leaders complained.
Maoist leaders say such instances have created doubts among the leaders regarding the unification of the CPN-UML and CPN-Maoist Centre.