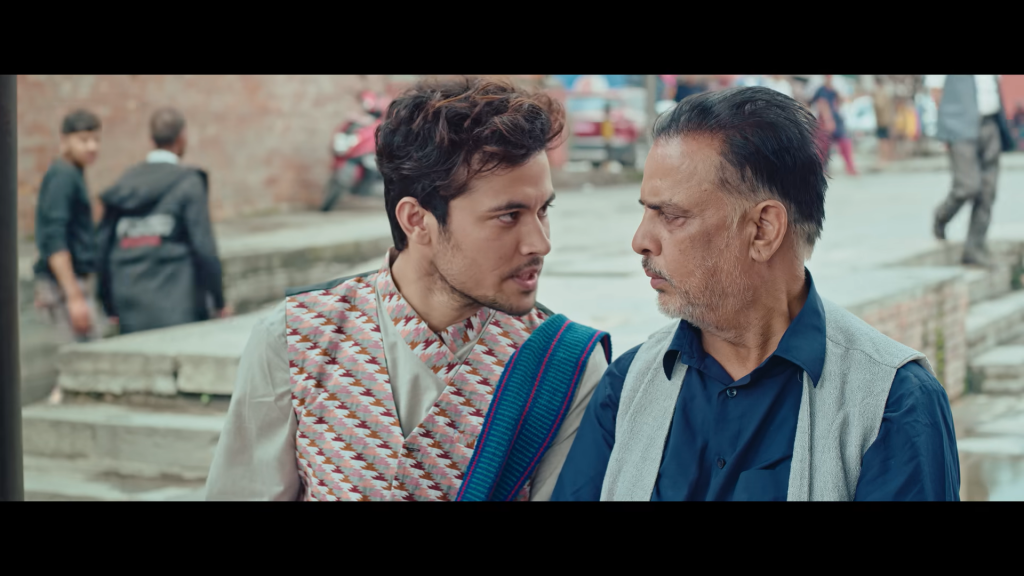 According to 87-year-old Hollywood actor Judi Dench, romance and intimate moments are important parts of life. And, a desire for them never falls off.
Studies suggest such intimate moments increase hormones like oxytocin and endorphins, famously known as happy hormones produced in the body. Oxytocin helps you reduce pain while endorphins are considered a natural painkiller, which eliminates the problems related to puberty.
But, by being indifferent to such physiological realities, people are imprisoning their aged parents. This is what the story of Mahapurush, a new release in Kollywood, revolves around.
Mahapurush shows that elderly people are spending their time with grandchildren and animals to forget their sadness and loneliness along with their dependency on sleeping tablets after the death of their life partners. In the meantime, high blood pressure and diabetes come to them to give a life-long company.
Overall, the narrative of Mahapursh is quite close to the rising reality of Nepali society. Yet, the film starring the famed Madan Krishna Shrestha and Hari Bansha Acharya fails to be a promising work of art thanks to its presentational flaws.
Changing the persisting beliefs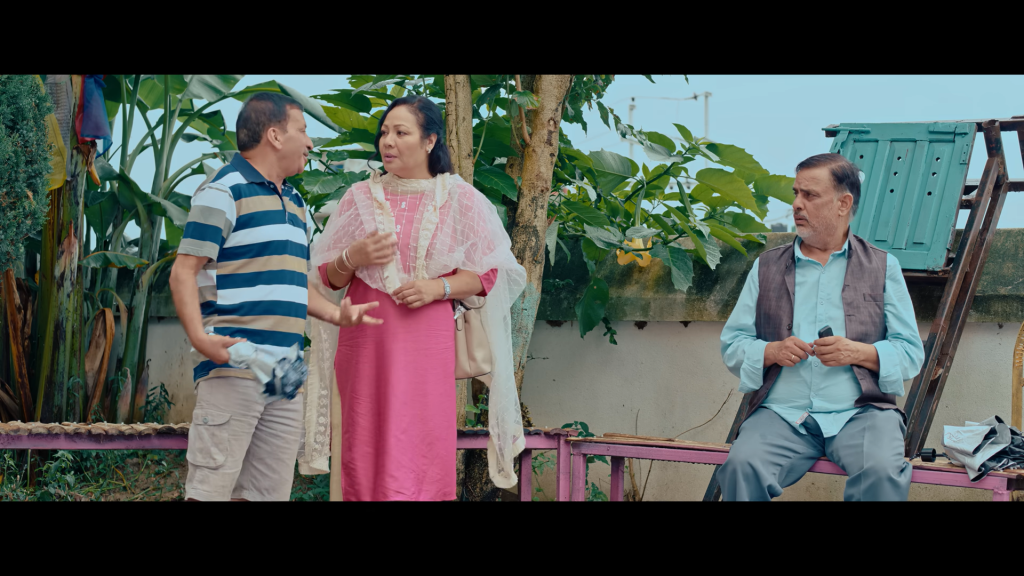 Mahapurush is a sensitive film as it depicts a story of a single father and mother. In the film, the characters do not negotiate for tears by advocating self-restraint and helplessness. Instead, the film breaks the wall of perceived ideologies by asking for changes in one's lifestyle in old age.
It narrates the story of people trying to be 'morally correct' in society and how that behaviour prevents them from being their own masters. The characters in the story are rebellious against their persisting beliefs.
The film can cause heartbreak to some members of the audience as it can provoke the memory of their father or mother. Director Pradip Bhattarai has successfully presented the complex story humorously and joyously. To make it additionally strong, he has used appropriate metaphors in the movie.
Mahapurush is built on a different ground than what is seen in its trailer and posters. For a moment, it looks like a comedy, but rather than comedy, it features human's desire to live and emotional conflict between different generations.
Different perspectives on life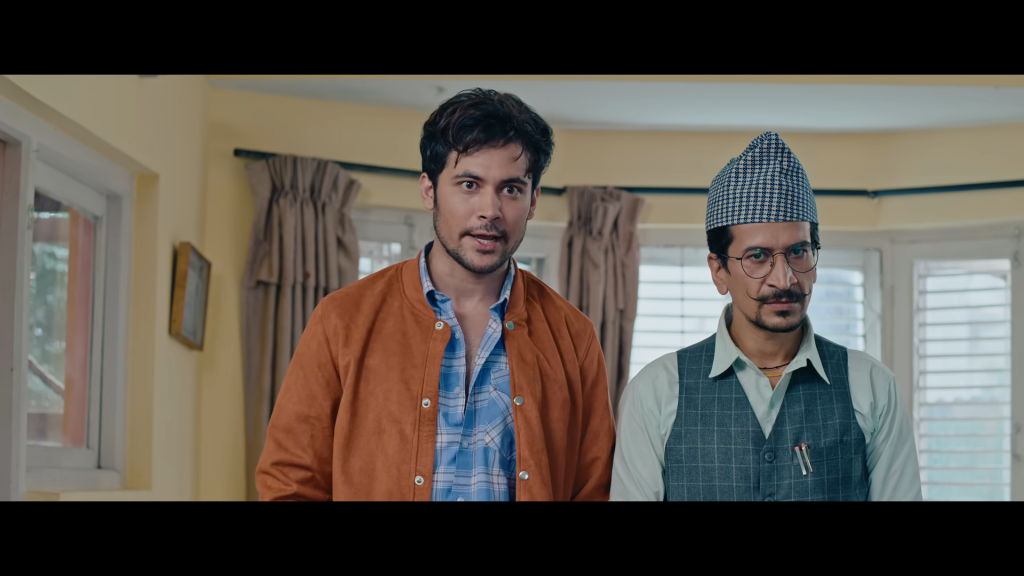 In Mahapurush, it seems like there is a conflict between a father and his son. Nevertheless, it depends on whose perspective one is watching the movie and taking sides as one pleases. Bhattarai has not created only one definitive protagonist or antagonist.
Every character has flaws and their perspectives are not incorrect at all. However, it portrays how the self-centred nature of people and their hunger for dignity bring chaos to the family.
Its major theme is psycho-social anxiety about—what the world will think— and how it has turned people into puppets who make decisions for themselves keeping everyone else in their minds for validation and how they suffer from the consequences afterwards. The film tries to interact emotionally with the audience by showing the ups and downs in the characters' lives, which presents the story of today's society.
Presentation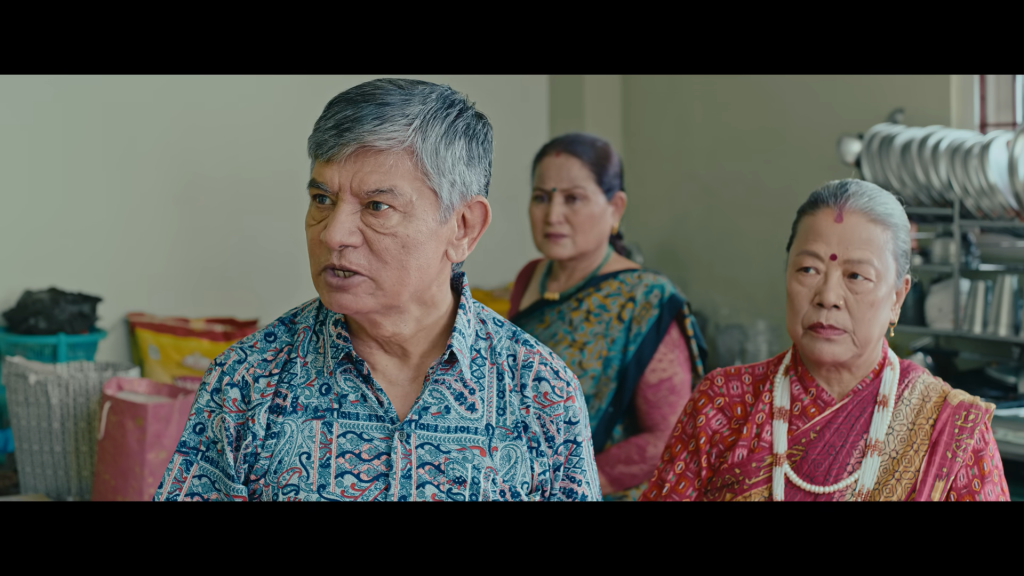 Mahapurush tells the story of each audience. The actors have justified their characters and their dialogue delivery and acting is natural.
Yet, the film has a few glitches in terms of cinematography. Sound and lighting arrangements look awkward sometimes. The film takes a long time to develop the story than it actually deserves, and the makers need to understand that modern audiences value compactness.
There is a lot of room for improvement in making the story more beautiful and relatable.
—
Film: Mahapurush
Genre: Comedy, family drama
Director: Pradip Bhattarai
Artists: Hari Bansha Acharya, Madan Krishna Shrestha, Gauri Malla, Rabindra Singh Baniya, Rajaram Paudel, Arun Chhetri, Anjana Baraili, Siru Bista, Kopila Thapa, Shikha Tamang, Kabita Shrestha, Naresh Paudel
Runtime: 2 hours 31 minutes
2.5/5
---
This story was translated from the original Nepali version and edited for clarity and length.