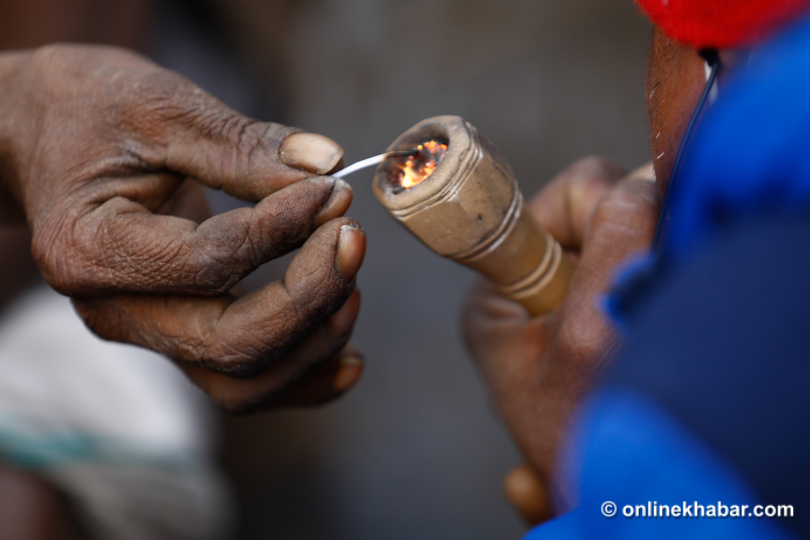 Kathmandu, February 13
Police in Kathmandu have arrested at least 39 persons for buying, selling or consuming marijuana in and around Pashupatinath area as a part of Maha Shivaratri celebrations in the Valley on Tuesday.
Some devotees of Lord Shiva claim the banned weed to be a prasad of Lord Shiva and hence promote its consumption on the holy day.
The arrestees include two sadhus too, according to SSP Bhiswaraj Pokharel. Police had sent a notice out clearly stating that consumption of marijuana was strictly prohibited in the area.
According to Pokharel, those arrested are kept at a police station in Gaushala.
Meanwhile, around one million pilgrims are visiting the holy shrine of Pashupatinath today. Police have tightened the security in the area.
Around 4,500 police personnel have been mobilised, according to law enforcement officials.