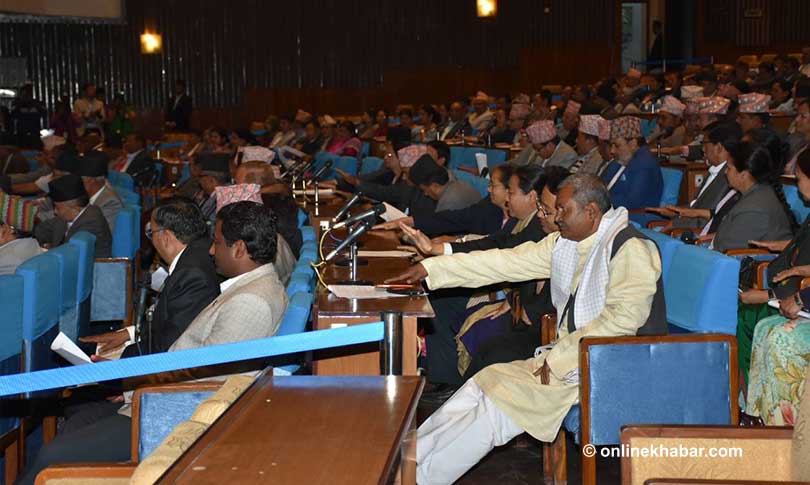 Kathmandu, May 23
The House of Representatives on Wednesday has begun discussions on the government's annual policy and programme that President Bidya Devi Bhandari presented before a joint meeting of both houses of Federal Parliament on Monday.
As the discussion began, opposition lawmakers criticised the policy citing it was impractical and ambitious. The main opposition Nepali Congress' President Sher Bahadur Deuba himself spoke first. He commented that the policy tried to teach the people lessons about nationalism.
Likewise, Congress lawmaker Minendra Rijal accused the government of bringing forward the plan for Madan Bhandari Highway so as to block the construction of Postal Highway.
The ruling Nepal Communist Party's General Secretary and lawmaker Bishnu Paudel defended the government and responded to Deuba and Rijal among others.
He said the opposition's protest was just for the sake of it and it did not have any substantial point. He told Deuba that the government was not trying to teach anyone any lesson, it just expressed its respect to people who loved their country.
Paudel also maintained that the government was equally committed to the Postal Highway.