It will not be wrong to say that laphing is a famous snack option in Nepal. It is delicious and mouth-watering; just its mention is enough to make you crave it. There are numerous laphing stalls on the streets of Kathmandu including Boudhha and Swayambhu. It is famous also because it is quickly available and inexpensive so that even students can afford it, is filling and has a peculiar taste when mixed with sour and spicy taste.
But, do you know from where this popular dish originated? And if it is of Nepali origin or not? If not, how did it come to Kathmandu or Nepal?
Here, we explain.
The origin
Most people often know laphing as a Chinese dish that originated in Tibet. What people do not know is that the 'Laphing' is also a combined word in the Tibetan language where 'la' means cold and 'phing' means the jelly-like texture of the dish. It is also a reason why it is eaten cold, and for this reason, also called cold noodles.
It was only about a decade ago people outside the Tibetan community knew about this peculiar snack. This popular Tibetan snack was first introduced in Nepal's capital (in the Boudhha area) by the Tibetan refugees when they were migrating to the country from the north. Some six to seven years ago, it became one of the trending, affordable and spicy snacks in the Kathmandu valley.
The variations
The evolution of laphing includes the evolution in the variations of the snack. Generally, it has a flat base that tastes bland but is available in different colours like yellow, and white. Essentially, it is a unique noodle-like snack. But, the variations include laphing with or without noodles inside. Likewise, it can also have a soup base or be eaten dry with stuffings inside.
Talking about the various stuffings, two of the most popular stuffings are chips and chauchau (Nepali noodles). Between them, noodle is an even more popular stuffing since the soup (jhol) laphing also uses it.
While you order laphing, you first choose the base, which can be yellow (general), white (jelly), or blue/pink (occasionally available). Next, you choose the form: either dry or soupy.
Now, you can further choose the stuffing. You can keep it plain, or choose one among noodles, chips, nuts such as peanuts, kimchi, sausage, chicken/buffalo meat, bacon, cookies and spicy fish. You can also choose more than two or more (for example: chips and peanuts).
And at last, you can choose your spicy level, ranging from no spice to fire hot.
The popularity of laphing in Nepal
This unique dish has also been addictive to many people in the valley and country as a whole. And, having to be cheap and savoury taste, this snack is mostly popular among the young people in Nepal.
Now, there are numerous laphing centres inside the Kathmandu valley and also outside the valley. You will find one in almost every popular destination inside the valley and especially the number of the laphing stalls is more in the area around Buddhist monasteries. This fact also clearly justifies the popularity of this cold snack in the valley and Nepal.
The most general form of laphing–yellow base–is available on many restaurants' menus in the valley along with other unique dishes. Talking about the stuffings, peanuts and chips mix and chauchau are the most popular ones.
With the rise of Nepali social media users, laphing places are getting even more popular than before. The stall owners say the consumers sharing their laphing on Instagram and Facebook have helped a lot to boom their business. All thanks to technology, otherwise this unique dish would have been a rare one to us.
The recipe
The recipe of this Tibetan cuisine is simple and also can be made at home. The making of the best laphing requires technique and practice. So, here is the recipe that even you can try to make laphing at your home.
Making the starch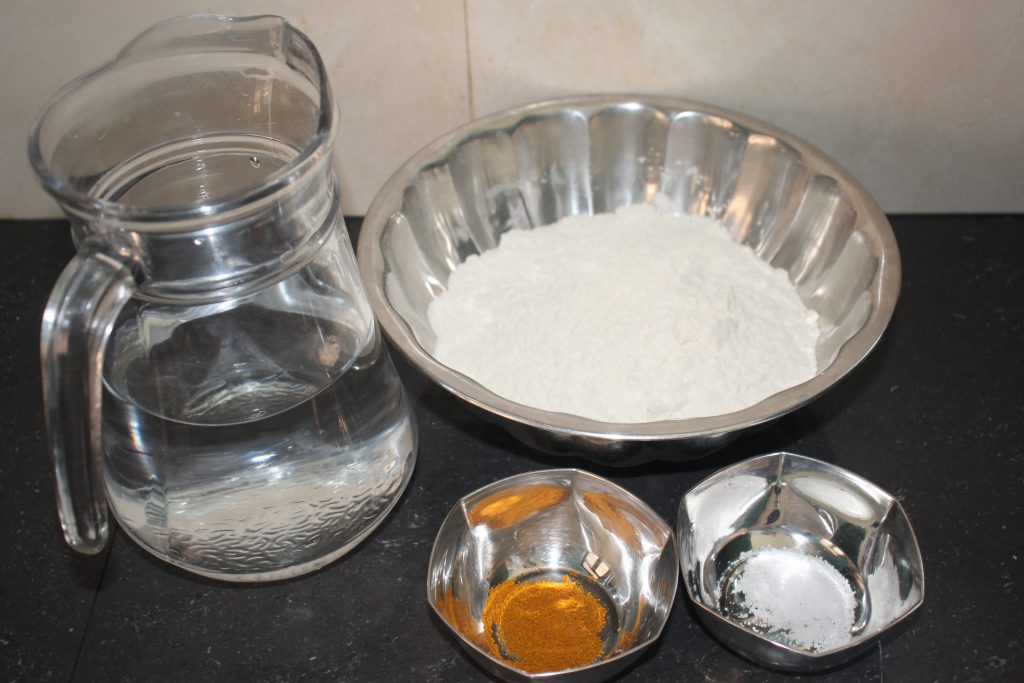 You need to first make dough from flour. Cover the dough with a bowl of water. Knead the dough with clean hands for making starch.
The water and flour then get separated. Sieve the gluten and set the starch away for four hours.
Stuffing
Wash the gluten with water at least two times. Add, half a spoon of yeast, and knead it with a fork. Cover it for 30 minutes and steam it in a steamer for some 20 minutes. After cooling, cut the gluten into smaller pieces.
Chilli paste
You need:
3 spoons of chilli flakes
Ginger and garlic
Star anise
Sichuan pepper
Fennel
Bay leaf
Pepper
Salt as per taste
Half cup of oil
Sesame seeds (pre-roast the seeds)
For making chilli oil, chop some garlic, and mix chopped garlic with chilli flakes in a small bowl. Add salt as per your taste (this is optional) and some roasted sesame seeds in the same bowl. Now, heat up the pan and add oil, let it heat up enough.
Once the oil is hot, lower the flame and add bay leaves, ginger, Sichuan pepper, fennel, star anise and cloves. After you smell the aroma of the spices, take all the spices out of the oil and let the oil heat up until the oil turns slightly smoky.
Once done, leave it on the side for it to cool down.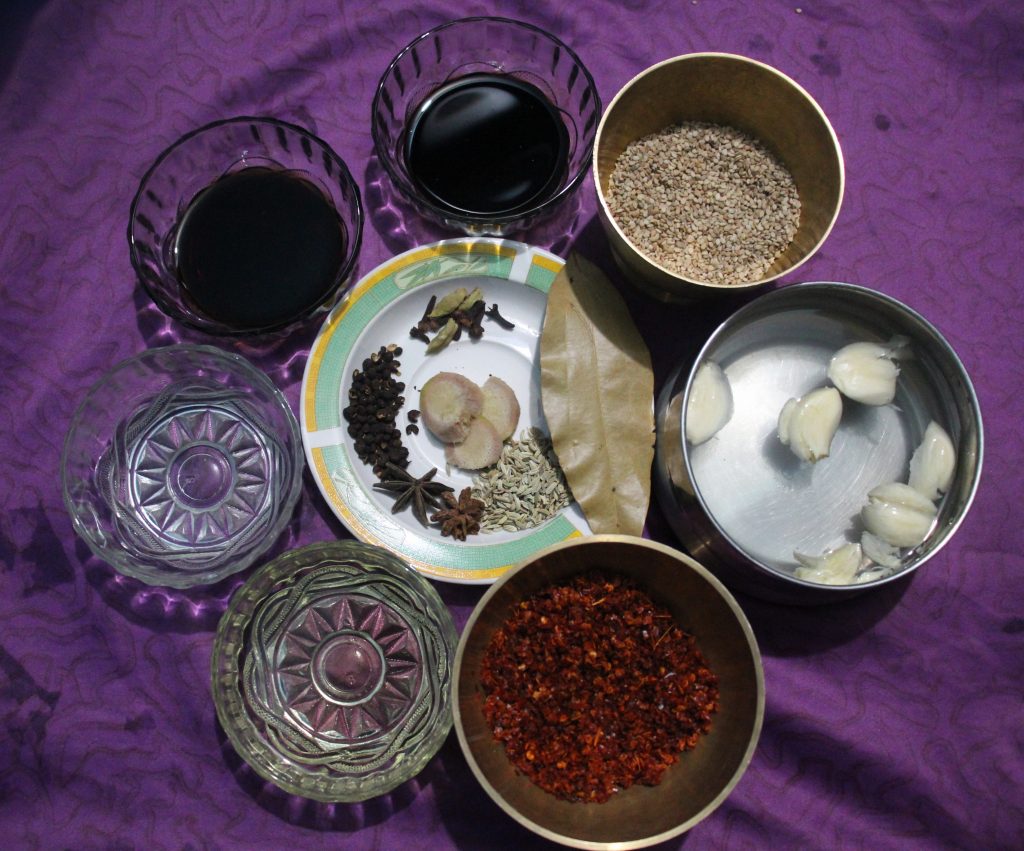 Chilli sauce
Soy sauce
White vinegar
Spring onion
Chilli oil
Salt
Garlic water
For the sauce, take a bowl, add dark soy sauce, light soy sauce, white vinegar, spring onion, chilli oil, salt, and garlic water and mix all these ingredients together. And, your sauce is ready.
Base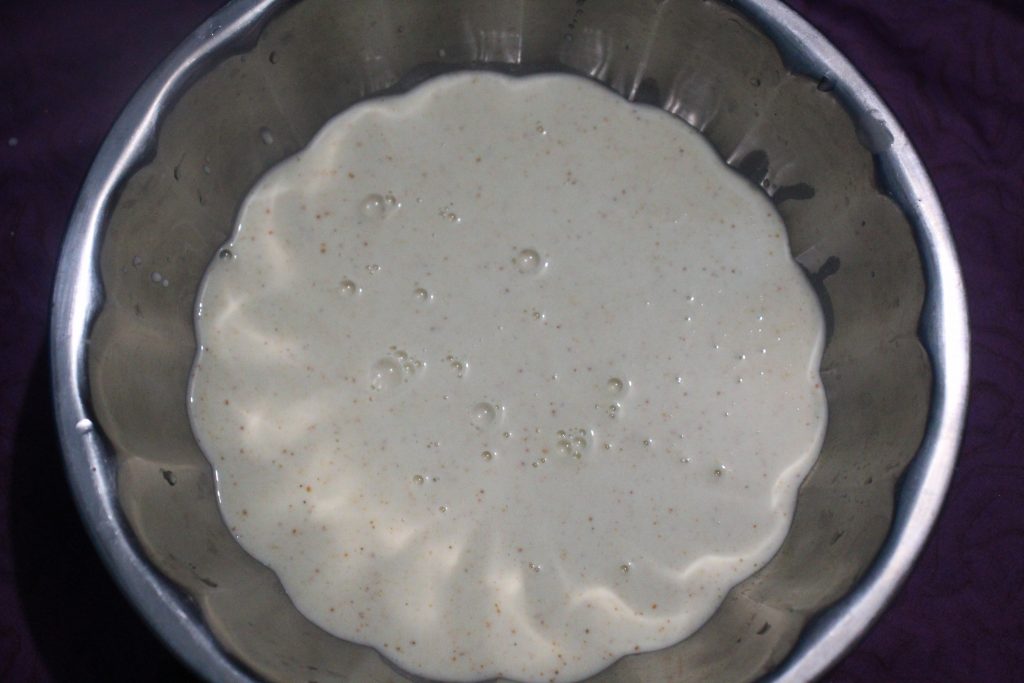 Throw water from the starch, stir it and add a food colouring or turmeric (for that classic yellow laphing). Take a plate and coat it with the oil, pour the starch mix onto it. Steam it for some four to five minutes. Cool it down and coat it with oil. Repeat the process.
Now, take one base and add two spoons of chilly sauce you prepared, and add some salt. Add the gluten and other fillings. Roll it up and then cut it into bite-size pieces. Now, serve it into a bowl and add spicy jhol and additional spices according to your taste.