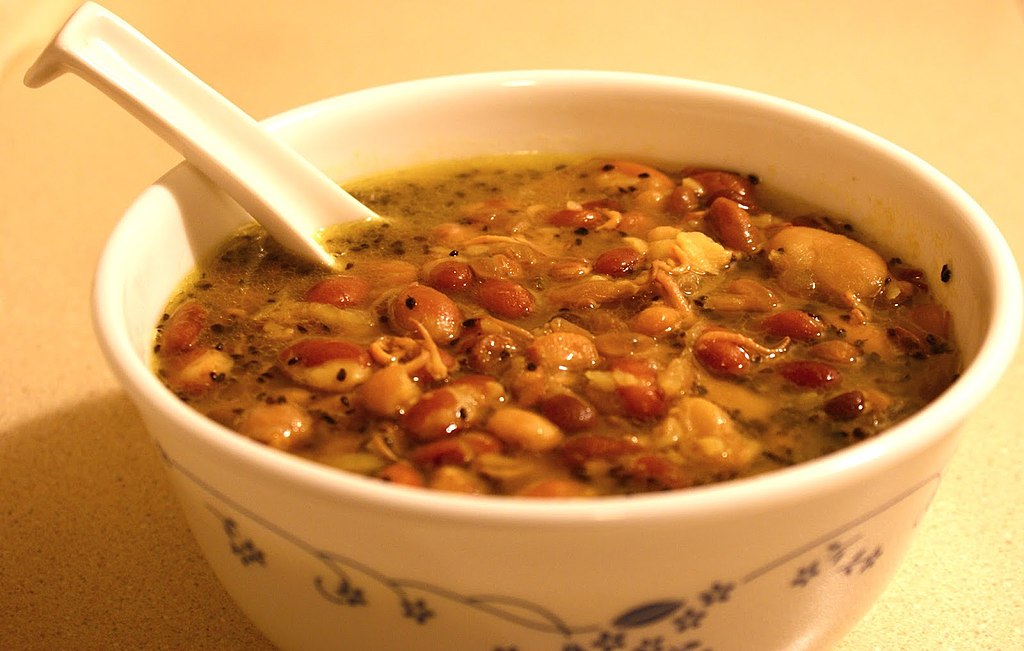 Today is the full moon day of Shrawan, a day celebrated as Janaipurnima or Gunlaa Punhi. Among several things people do on this day as a part of their family tradition is eating kwati. Everywhere, people relish this combination of nine beans cooked in the form of soup.
Kwati is a hot soup that includes the mixture of nine beans, namely mung beans (mung), soya beans (bhatmas), red kidney beans (rajma), black grams (mas), black-eyed peas (bodi), fava beans (bakulla), chickpeas/whole grams (chana), field peas (kerau) and white beans (seto simi).
As per the old folklore, farmers used to have kwati in order to rejuvenate themselves after all the paddy plantation they did during the monsoon as it is packed with nutrients. Hence, consuming kwati not only has a cultural significance but also some health benefits.
Here, let's find out the health benefits of every bean incorporated in kwati:
1. Red kidney beans (Rajma)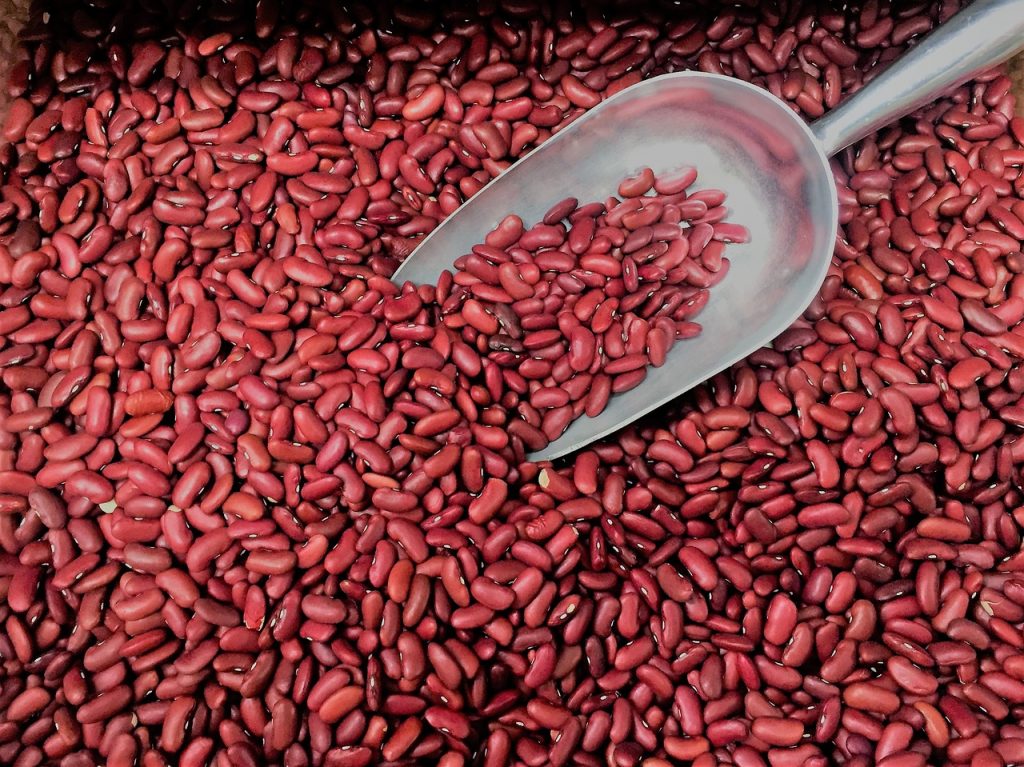 It is believed that red kidney beans have many health benefits such as lowering cholesterol levels, improving cardiovascular health and memory power, and being good for diabetes patients as well. This bean is enriched in protein and also helps indigestion.
A cup of cooked, salted or sweetened red kidney beans has 215 kcal, 13.4 g of protein, 1.54 g fat, 37.1 g carbohydrates, 11 g fibre, 4.74 g sugar, 87 mg of calcium, 607 mg potassium, 758 mg sodium.
2. Black-eyed beans (Bodi)
Black-eyed beans are a powerhouse of protein. Further, they help with cardiovascular diseases, control sugar levels and blood pressure, treat anaemia, help in losing weight, and minimise the risk of pancreatic cancer.
A fourth of a cup of dried black-eyed beans has 170 kcal, 12 g of protein, 0.5 g fat, 30 g carbohydrates, 5 g fibre, 3 g sugar, 55 mg of calcium, 560 mg potassium, and 10 mg sodium.
3. Chickpeas (Chana)
Like other beans,chickpeas are packed with protein and other nutrients. It is considered that chickpeas help with weight loss, balancing blood pressure levels, hormones and are good for diabetes patients.
A half-cup of cooked, salted chickpeas has 160 kcal, 10 g of protein, 2 g fat, 26 g carbohydrates, 5 g fibre, 1 g sugar, 80 mg of calcium, 310 mg p otassium, and 290 mg sodium.
4. Soya beans (Bhatmas)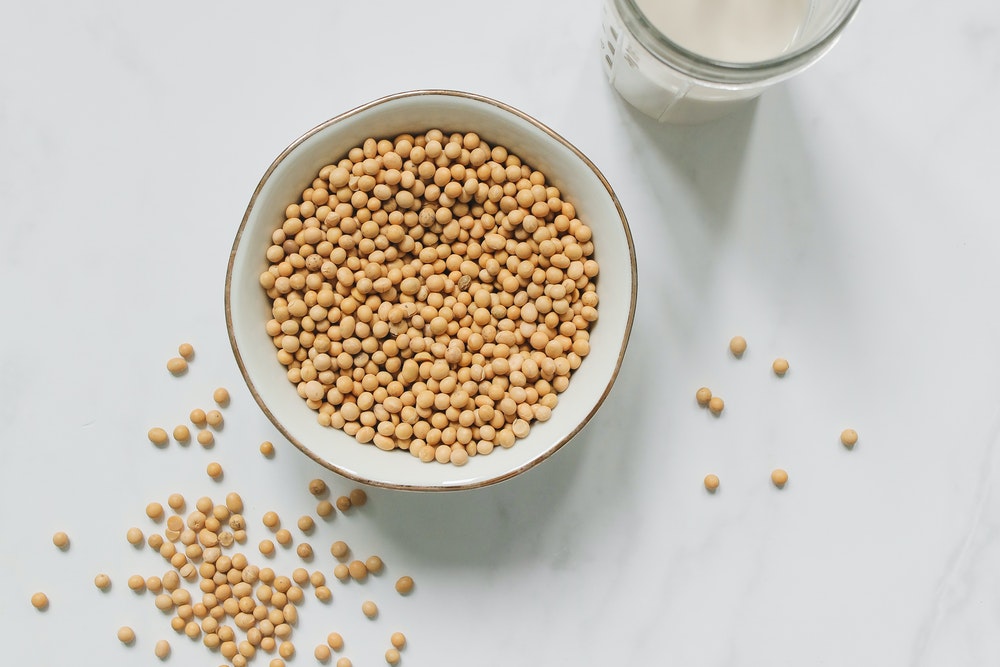 Soya beans are rich in protein and fibre and are a super-healthy food that is cholesterol and lactose-free. They are low in saturated fats. Besides, soya beans are packed with antioxidants and omega-3 fatty acids.
A cup of cooked soya beans has 296 kcal, 31.3 g of protein, 15.4 g fat, 14.4 g carbohydrates, 10.3 g fibre, 5.16 g sugar, 175 mg of calcium, 886 mg potassium, 1.72 mg sodium.
5. Mung beans (Mung)
Mung beans are enriched in nutrients like potassium, magnesium, and fibre. Mung beans can help in maintaining cardiovascular health by lowering cholesterol levels, maintaining blood pressure levels and many more.
A cup of boiled mung has 212 kcal, 14.2 g of protein, 0.8 g fat, 38.7 g carbohydrates, 15.4 g fibre, 3.58 g sugar, 48.6 mg of calcium, 477 mg potassium, 347 mg sodium.
6. Black gram beans (Mas)
Black grams offer plenty of health benefits. They are considered good for the gut, bones, reproductive system, heart and kidney functioning. Further, they help in treating colic, haemorrhoids, and constipation. They strengthen liver functions, reduce hypertension, lower blood sugar levels, improve the nervous system, and many more.
Nutrients values in 100 grams of black gram beans are 341 Kcal of energy, 58.99 g carbohydrates, 25.21 g of protein, 1.64 g fat, dietary fibre 18.3 g, vitamin-A 23 IU 1%, 38mg sodium, 983 mg potassium, 138 mg calcium, 7.57 mg iron, 378 mg phosphorus.
7. Fava beans (Bakulla)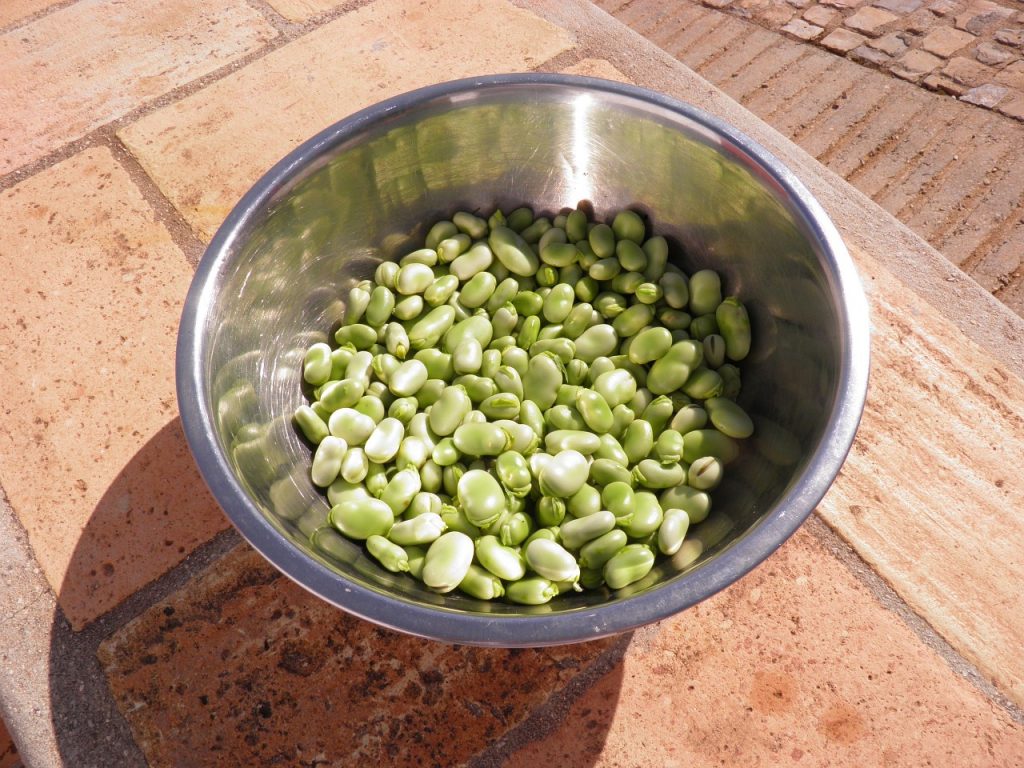 Fava beans are considered beneficial for bone health and boosting immunity. Additionally, they help in preventing neural tube defects and symptoms of anaemia and Parkinson's diseases. Besides, they can help improve bone health, aid weight loss, maintain blood pressure levels, and reduce cholesterols.
Nutrients values per one cup (170 g) of fave beans are 187 calories, 33 g carbohydrates, 13 g protein, 9 fibre, less than 1g fat, and many others such as folate, manganese, copper, phosphorus, iron, potassium, vitamin B1, zinc.
8. Field peas (Kerau)
Field peas offer a myriad of health-promoting benefits. These include improving gastrointestinal function, metabolic and cardiovascular health, and reducing glycaemic index.
Nutrients values in a cup of field peas are 140.4 Kcal of energy, 26 g carbohydrates, 10 g of protein, dietary 8.1 g fibre, 228.8 mg.
9. White beans
White beans can help with promoting a healthy body weight by boosting muscle mass and strengthening digestive health.
Nutritional values per one cup of white beans are 242 Kcal calories, 17 g protein, 0.6 g fat, 44 g carbohydrates, 11 g fibre, 89.8 mg of calcium, 710 mg potassium, 5.1 mg sodium, copper 55% of the daily value, calcium 16% of the DV, iron 36%, potassium 21%, and others.