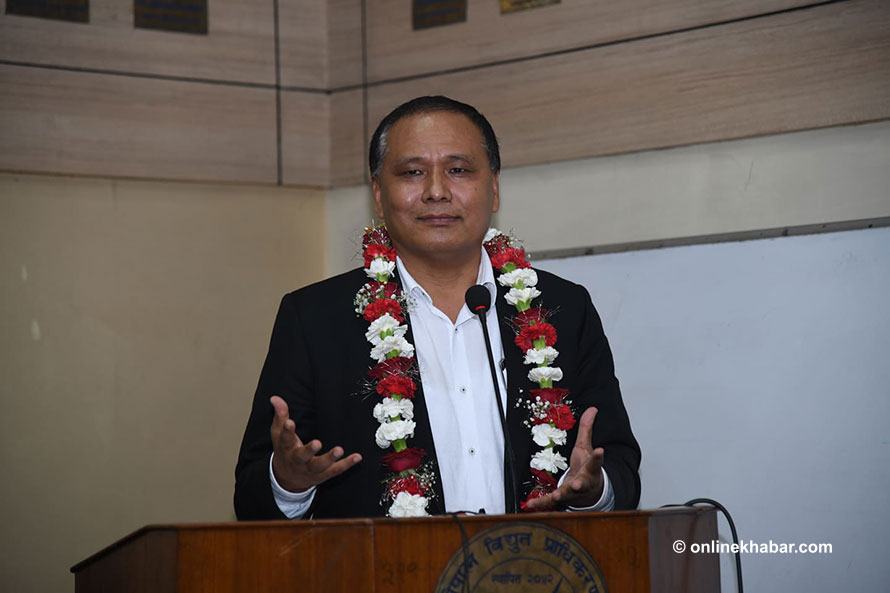 Kathmandu, August 31
With the CPN-Maoist Centre Chairman Pushpa Kamal Dahal saying his party wants someone more popular than Kathmandu Mayor Balen Shah to contest the parliamentary elections in Kathmandu, there are speculations that the party is approaching the Nepal Electricity Authority Managing Director Kul Man Ghising.
Ghising, who earned fame for ending the years-long regular power outage in Nepal with his management skills, is reportedly loyal to the Maoist party as the Maoist leaders helped him get the top job in the authority. The party had tried to leverage his popularity to its advantage before the recent local elections.
While Ghising has not said anything about his plan to contest the parliamentary elections, Maoist leaders say they will be more than happy if he wants to give it a try. But, the party has not officially decided anything about fielding Kul Man Ghising.
"It is not clear yet how he is thinking about the issue," Maoist leader Himal Sharma says, "But if he is in, we are ready to give him any constituency in Kathmandu he wants."
Even if he wants to go to his birth consistency in Ramechhap, the Maoist party will leave a seat for him, according to the leaders.
But, a source close to Kul Man Ghising says other political parties and independent campaigners are also encouraging the popular manager to join them.
Another leader of the Maoist party, hence, says he does not believe that Kul Man Ghising will contest the November elections.