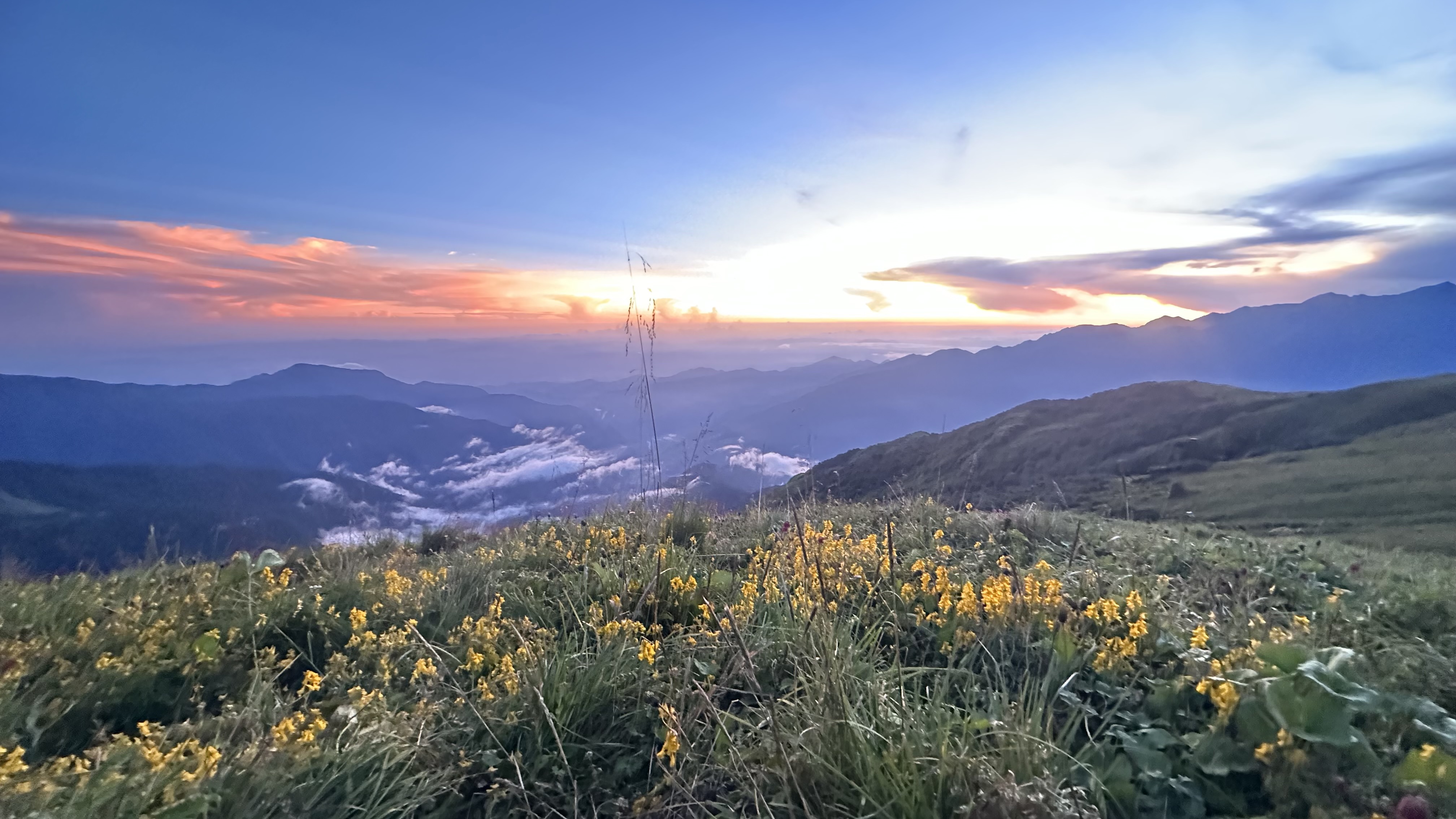 Embarking on a trek with friends offers a genuine source of joy. It is a rare combination of adventure and companionship that is hard to replicate in any other endeavour. With that in mind, my and friends decided to head to Kori Danda as soon as we finished our final semester exams.
The Kori Danda trek is part of the Toni Hagen Trail and also takes you to Kapuche Lake, one of the lowest glacial lakes in the world. Hagen is an important figure in Nepal's history. He was the first foreigner to trek throughout Nepal during geological survey work between 1950 and 1961 and has documented a raw Nepal through video and photographs. As he had been to the Kori area, the trail has been named in honour of him.
Kori Danda had been on our bucket list for quite some time. However, due to various reasons and time constraints, we were never able to go. However, with our exams done, everyone was excited about going on this trip.
Like many group trips, what began with what felt like an entire class wanting to go, eventually narrowed down to just five of us. Nonetheless, we were as determined as ever as we embarked on what would be the toughest trek we had ever done. Our motivation stemmed from both our eagerness to cherish our remaining time together and our longing to behold the awe-inspiring beauty of nature's scenery.
A difficult but fulfilling journey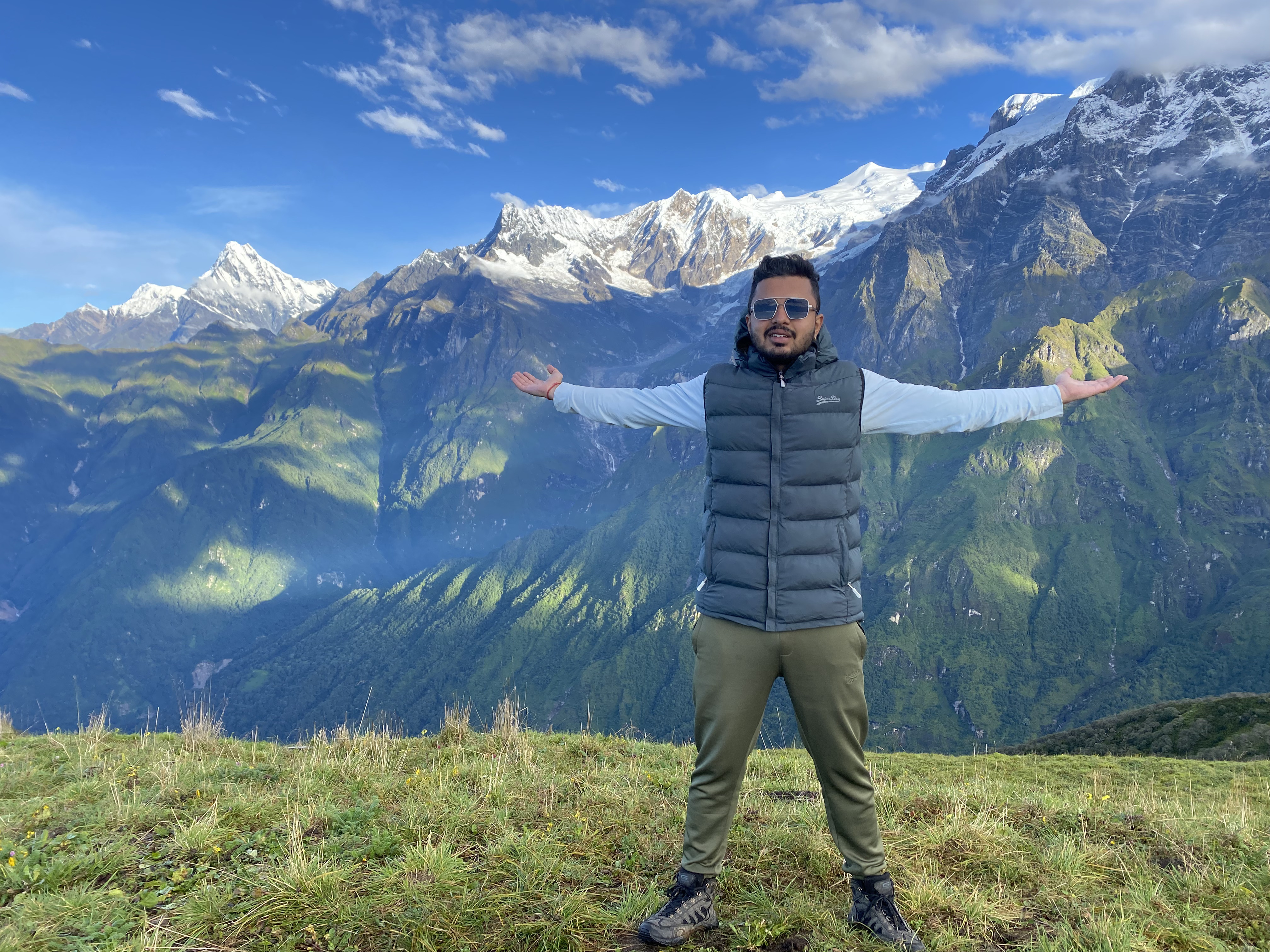 With all the necessary trekking gear in packed, we were off to Pokhara from Rampur on a fresh autumn morning. Travelling on Nepal's highway is a bit of a pandora's box. You never know what you get as we were stuck in a traffic jam for quite some time.
A dry landslide has obstructed the road near Mugling. The soil and rocks continued to fall from the top of the hill as we waited for nearly two hours before we were allowed to move.
After reaching Pokhara, we quickly moved towards Khaukhola and got on an SUV to Sikles, a quaint Gurung village on the lap of the Annapurnas. There are public buses available too. However, due to the poor road conditions, they were not plying which meant we had to take the SUV.
The journey to Sikles started with us crossing the Vijaypur Bridge, heading North East and entering Madi rural municipality. Despite the muddy and slippery path, the Bolero provided a reasonably comfortable ride, even though it slid a few times.
The road to Sikles was quite adventurous in itself. As the area gets a lot of rainfall, there were areas with landslide risks. The driver would often ask us to cross those on foot. The one which was scary was around Chiple where were stopped to catch our breath and filled our stomachs.
Sikles village, situated at an altitude of 2,000 metres, is inhabited by the Gurung and Ghale communities. It is a small village rich in cultural diversity. Sikles lies under the Annapurna Conservation Area Project (ACAP) managed by the National Trust for Nature Conservation (NTNC).
The sweet pain of trekking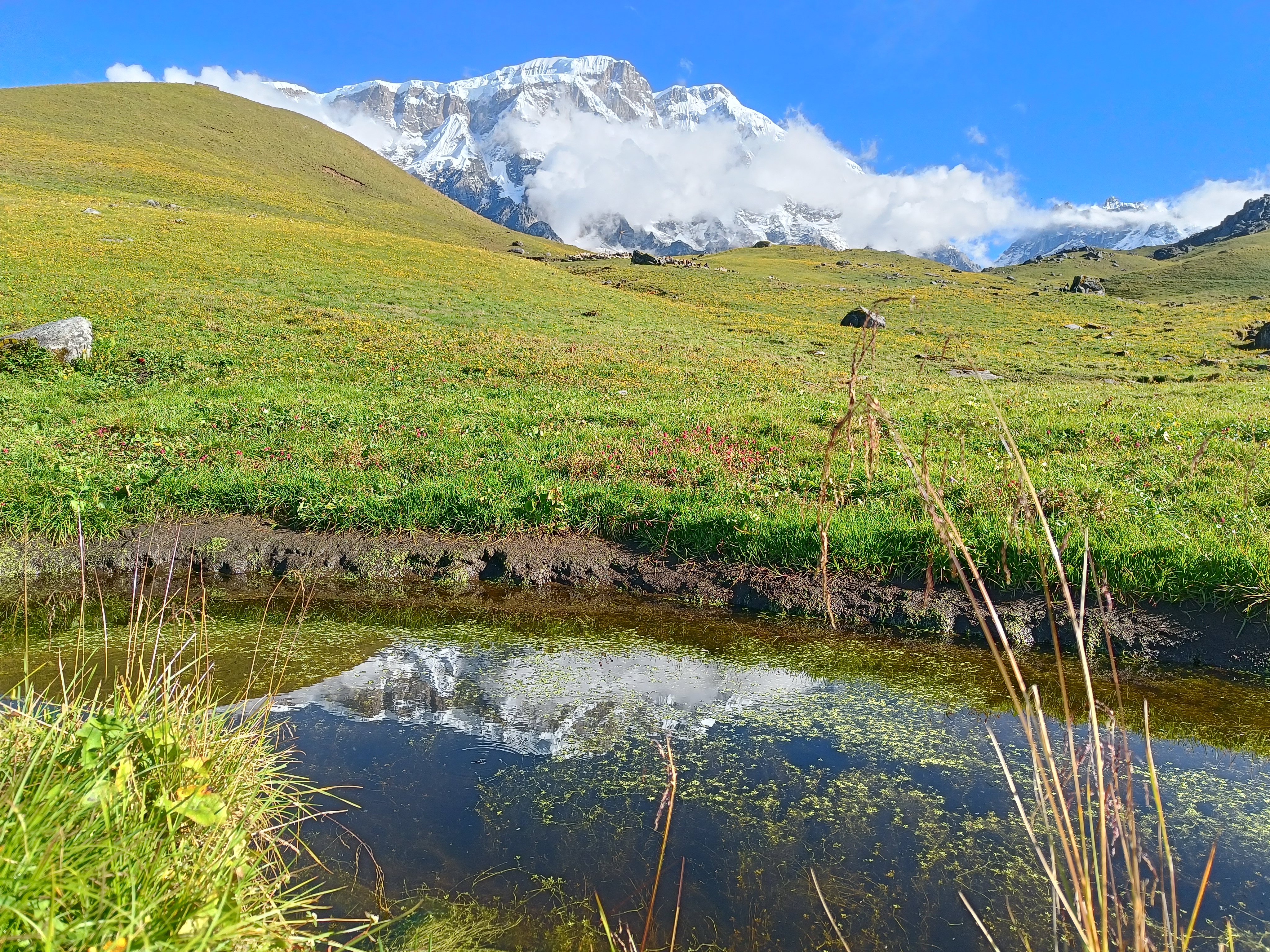 After spending the night in Sikles, we woke up to some bad news. The trail to Kapuche Lake was blocked. This meant we could only go to Kori Danda and would have to take the difficult route via Tasa which was five hour's walk from Sikles.
The initial trail from Sikles was downhill until we reached the Madkyu Bridge after which the trail only goes up. Gasping for breath and enduring the pain in my legs, I carried on, one step at a time. Soon the body got used to the pain and walking became easy.
Stopping along the way taking pictures and drinking water we reached Tasa in a little under five hours. There we found some more bad news as all the hotels were shut.
The locals of the area were in mourning after a villager fell to his death while he was searching for Himalayan bamboo. With no place to stay and the scenery in Tasa not as captivating, we decided to push towards Kori Danda after filling our stomachs.
The trail, however, gave us no respite. It continued up and as we walked through some rugged trail through the forest. The weather did not help us as it started to rain as the forest was shrouded in mist. We put on raincoats and continued up through the oak forest witnessing some breathtaking sceneries and wildflowers.
Bloody leeches!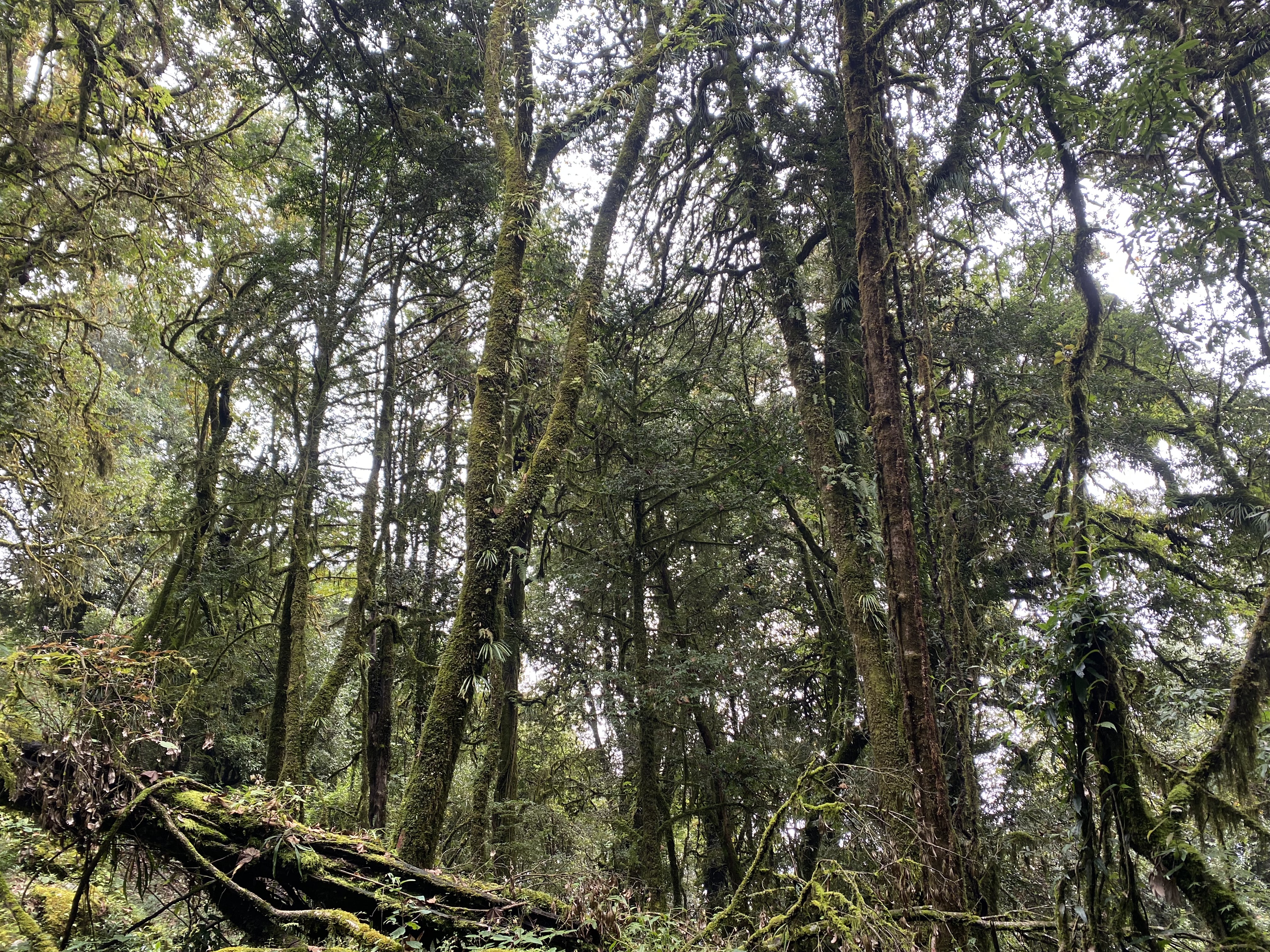 Trekking in the rain can be enjoyable, but the drawback is how it invites leeches onto the trail. The presence of leeches on the trail to Kori Danda was unsettling, to say the least.
These bloodsuckers clung to us. Our efforts to remove them proved to be more difficult than expected. Eventually, we conceded and decided it was not worth the time and trouble, choosing instead to press on towards Kori Danda.
What we found difficult in the Kori Danda trek is that it does not have many resting spots. There were only a few places where we could fill water too which added to the challenge. The trail from Tasa to Kori Danda was about seven hours. That meant we would be walking around 12 hours in the day. The thought of that was exhausting. The steep rocky section of the trail we had to go through was not helping either. Our body wanted to give up, but we had come too far and we continued up.
After several resting stops, we arrived at Deurali in approximately six hours. This location is just 15 minutes away from Kori Danda and sits at an elevation of 3,800 meters above sea level. According to my fitness app, I had taken around 30,000 steps and covered 20 kilometres in the day. It was customary to set up cairns at Deurali, a flat surface atop a hill, in the hopes of securing good weather for a clear view of the Himalayas.
Breathtaking views at the top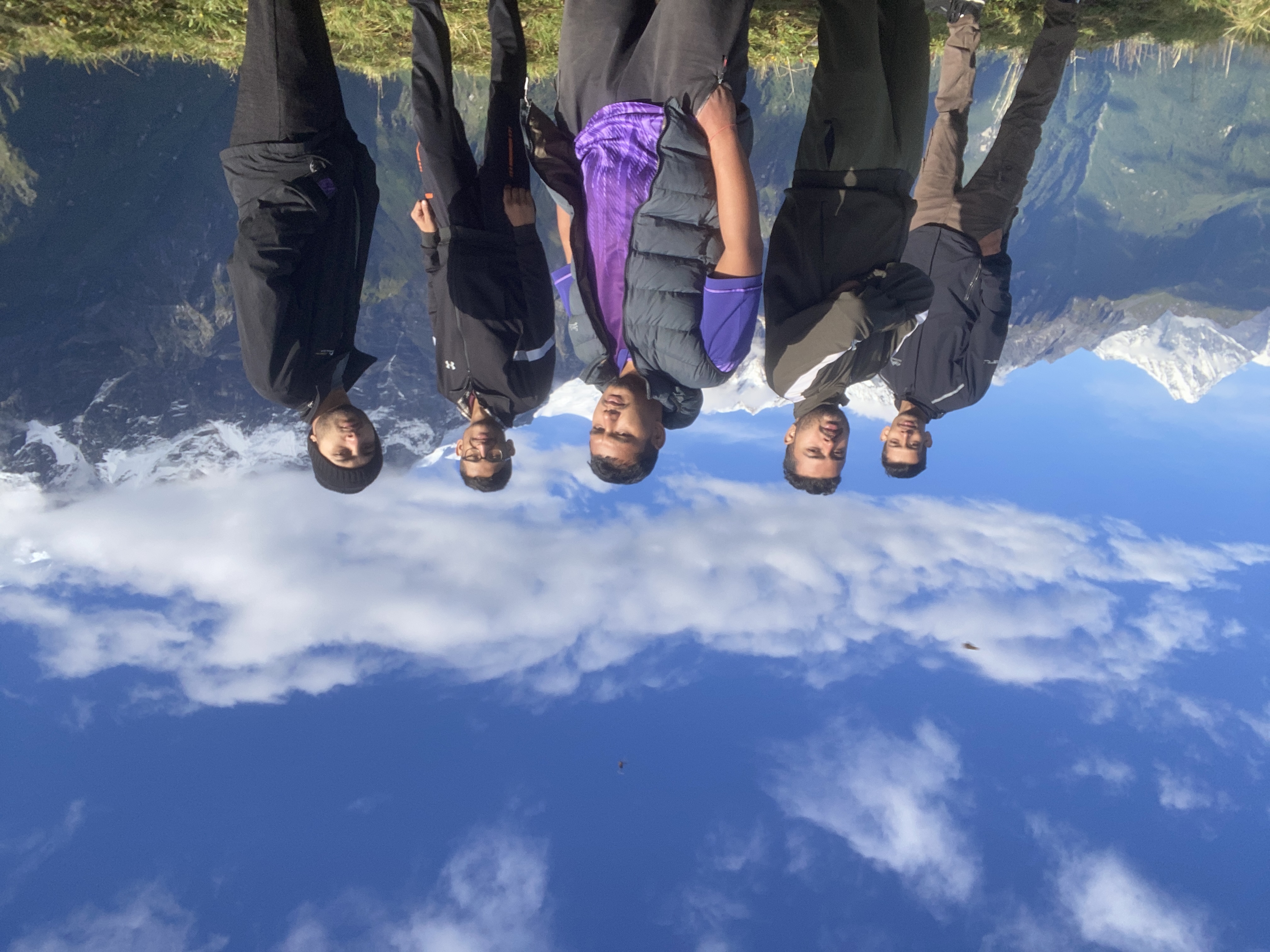 Kori Danda was truly breathtaking. Despite the darkness, the atmosphere, the scenery, and the air were all incredibly soothing. After a satisfying dinner, we settled into the makeshift lodges at Kori Danda by 8, eagerly anticipating the morning's promised view.
It rained all night. I was sleeping thinking about what the locals had told me. Before we went to sleep, someone mentioned that the area was known to be frequented by bears and leopards in search of food. But I knew we were safe given the place had a few Himalayan dogs who were there to protect the sheep from getting killed.
I had a sound sleep and woke up early with excitement. I had wanted to witness the view from Kori Danda for a while and there I was climbing to the top. I was nervous to peak out as all I wanted was good weather. And we had good weather and all of us got up and started to climb to the viewpoint. Despite being so tired, we so so happy to see the grandeur of the Annapurnas right in front of our eyes.
We gazed upon the lush green pasture, wildflowers, and flocks of goat and sheep grazing. Upon reaching the viewpoint, we were rewarded with breathtaking views of the Lamjung Himal (6,988 m), Annapurna II (7,937 m), Machhapuchhare (6,993 m), and Manaslu (8,156 m). The snow-capped peaks stood majestically against the blue sky, and the valleys below were a patchwork of green fields and forests. It was a sight that will stay with me forever.
We clicked a few pictures and wandered over the beauty of nature and the Himalayas for an hour. Then, we headed back to the guest house, packed our stuff, had lunch, and left Kori by 10 am.
A challenging descent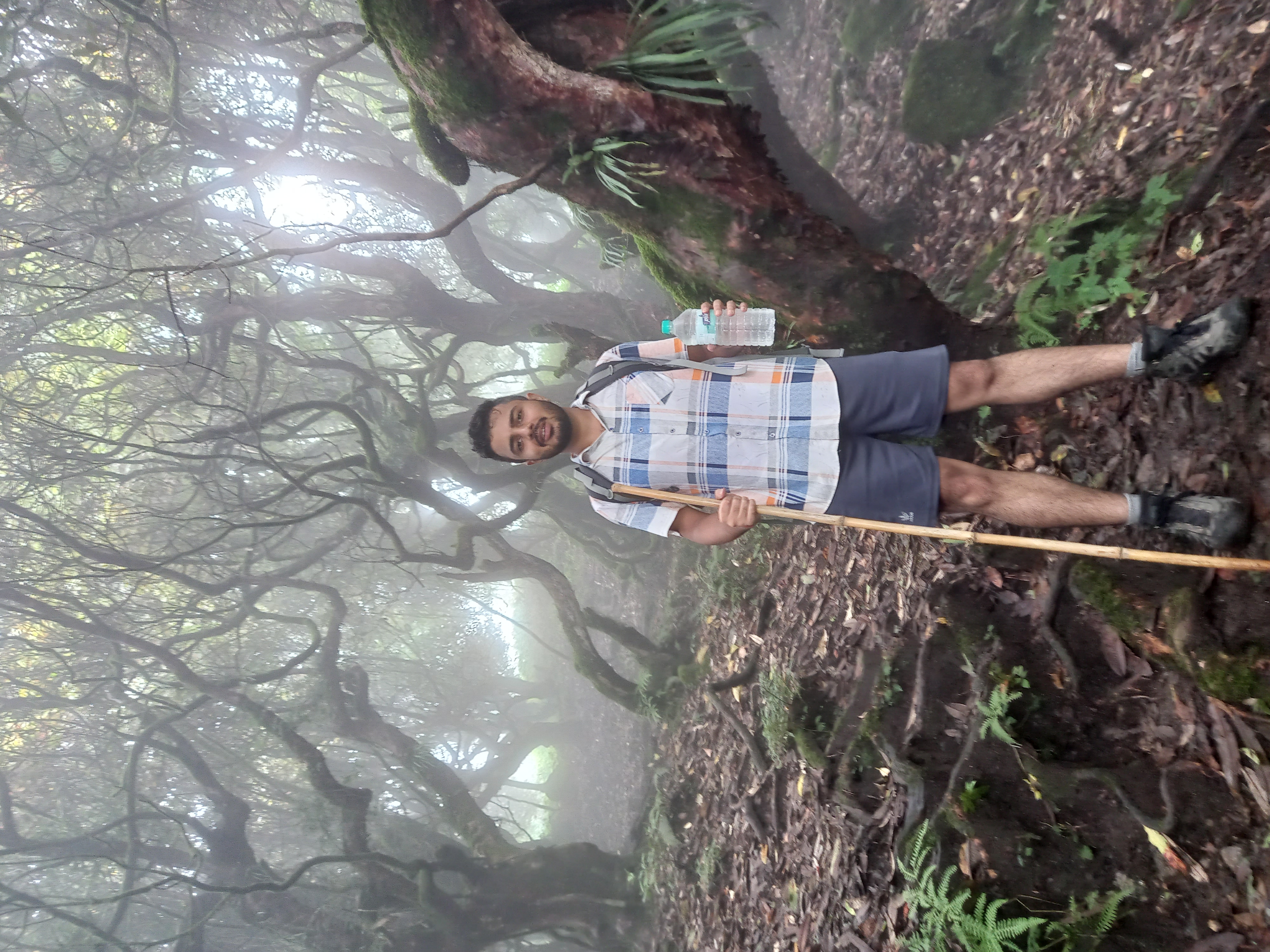 I did know that coming back down would have been as hard as it was. A few hours of downhill had shattered our knees as all of us were complaining about how our legs were hurting. A friend even slipped and fell but fortunately, he did not suffer any major injuries. We slowly made our way down, resting at every opportunity.
As we reached the Madkyu Bridge, we knew we had to climb up. All of us were dreading that but we had to and slowly and steadily climbed up towards Sikles. It took us two hours to climb up to Sikles and when we finally got there, we were so excited.
After two days of walking, our trip was complete. The trek was tough. It is the hardest I have ever done but looking back I feel it was worth it. Kori Danda is beautiful. It has a charm like no other place. An aura like no other place. The view of the mountains was just cheery on the top as the trek offers a lot more than that.
The Kori Danda trek pushed us to our limits. It taught us about perseverance and camaraderie. We are grateful for the opportunity to have shared this experience together. Being surrounded by such breathtaking scenery made me genuinely at peace. The view and sense of success I had when I reached the summit made the difficult trek worthwhile. The Himalayas gave me mental peace that I had never experienced before.
Additional tips for the Kori Danda trek
The best time to do the Kori Danda trek is during the autumn (September to November) and spring (March to May) seasons, when the weather is clear and mild.
The Kori Danda trek is challenging, so it is important to be in good physical condition before attempting it.
Be sure to pack plenty of food and water, as well as appropriate clothing and footwear.
It is also a good idea to hire a guide or porter, especially if you are not familiar with the area.
Be aware of the risks of altitude sickness and take necessary precautions.
Enjoy the stunning scenery and the challenge of the trek.
Suggestion to the government
The government should consider implementing a training phase for civil servants, spanning a few weeks, in rural areas. This would help them familiarise themselves with domestic tourism and enable them to actively promote it. This initiative could draw inspiration from the Indian government's Bharat Darshan, a study tour offered to new officers for a comprehensive understanding of the country.
Moreover, youths like us should visit domestic tourist spots more often rather than visiting abroad for holiday destinations.