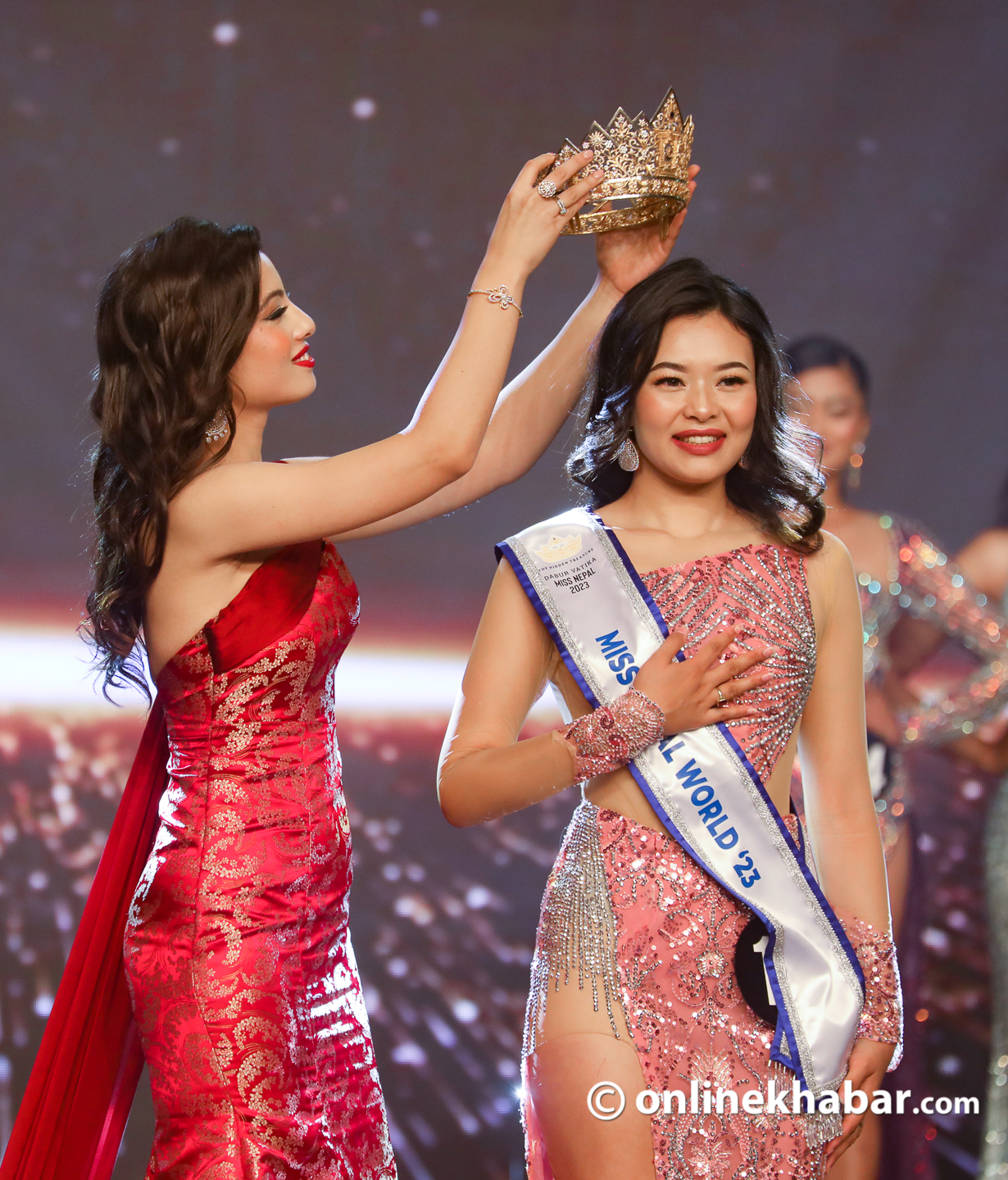 Srichchha Pradhan, aged 23, was crowned the new Miss Nepal 2023, on May 27. She bagged the Miss Nepal World crown at the grand finale held at Sunrise Conference Hall in Godavari on Saturday.
During the final round of the competition, she presented a short speech on 'women entrepreneurship'. Her words were highly inspiring for young people and women, as she emerged as a figure who will provide opportunities to the youth and contribute to the nation's development with a fresh ideology.
Pradhan has already established herself as the founder of Deego Pranali, an organisation dedicated to promoting female entrepreneurship. Her speech served as evidence that she has solidified her ideas in this field.
As a result, people now have high expectations for her. Pradhan holds a bachelor's degree in environmental studies from Bennington College in Vermont, USA. She is among the many participants who possess a degree along with a strong sense of responsibility towards nature and society.
Let's know more about the new reigning beauty queen:
Felt a connection with the crown
Pradhan has a unique interpretation, attributing new significance to the 'crown'. After being crowned Miss Nepal, when she looked at the crown closely and felt a profound connection to Nepal's diverse culture, as she closely examines its intricate design and the numerous symbols adorning it.
Despite wearing the crown, she states she doesn't feel like a queen. Instead, she feels grounded and has developed a profound connection to Nepal's abundant cultural heritage.
It's more than beauty and glamour
Pradhan holds the belief that beauty pageants extend beyond the surface-level assessment of physical appearance and body proportions. She views them as a harmonious fusion of knowledge, spirituality, and compassion.
According to Pradhan, the prevailing notion that beauty pageants solely focus on beauty falls short. Instead, she emphasises the importance of connecting these pageants with the community to gain a deeper understanding.
Pradhan advocates that beauty pageants should not be limited to appearances alone but should also involve meaningful contributions to society, such as raising awareness about the environment and fostering environmental consciousness among people.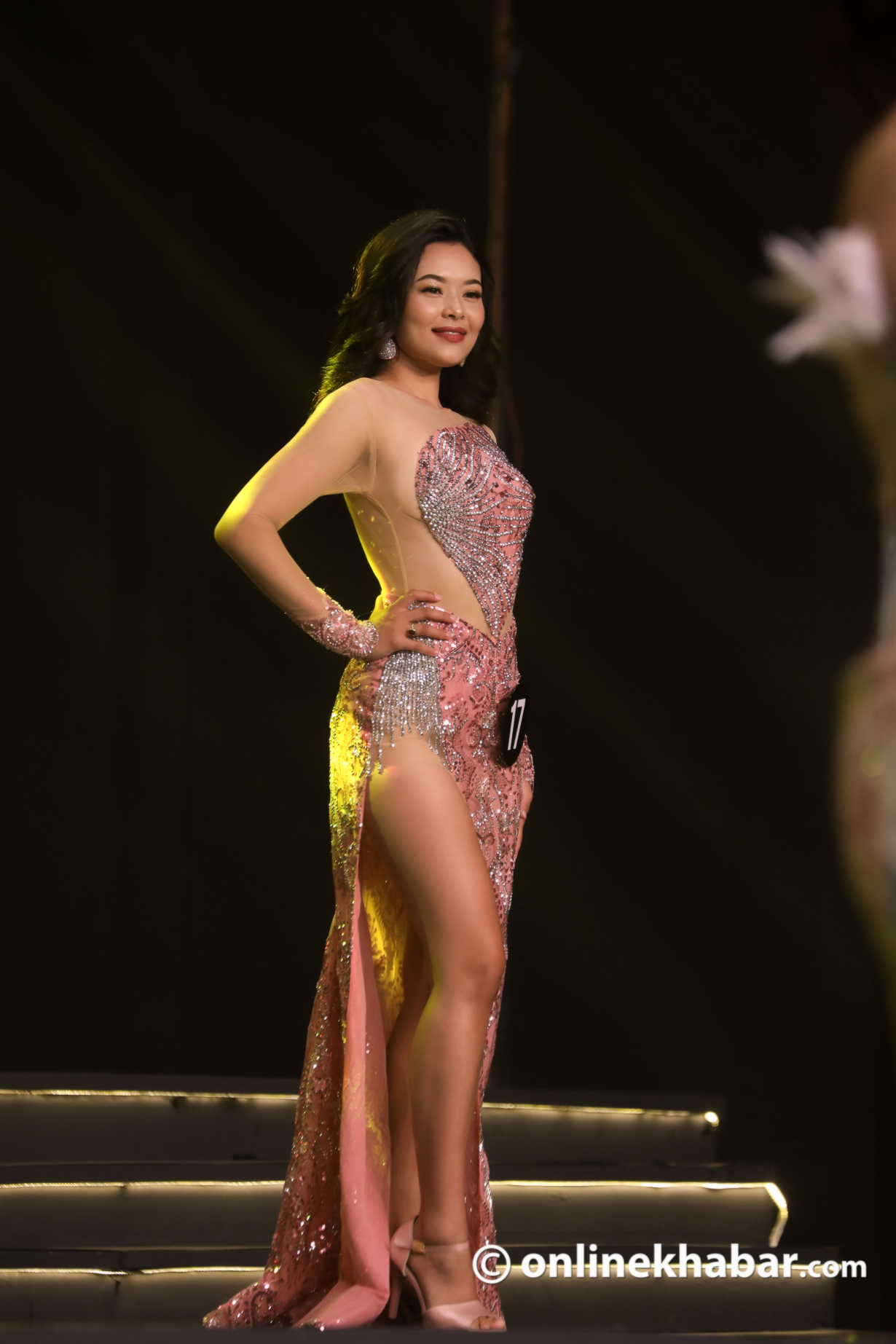 Project – Deego Pranali
For several years, Srichchha Pradhan has been actively involved in a project known as 'Deego Pranali'. This comprehensive initiative encompasses environmental conservation, child education, and women's entrepreneurship. She intends to develop a similar project for the upcoming Miss World beauty pageant, with the objective of promoting different aspects of womanhood, for her beauty with a purpose.
Through 'Deego Pranali', she aims to empower women in entrepreneurship, advocate for environmental education, support minority rights, and promote child education.
Love for songwriting
During the talent round in the latest edition of Miss Nepal, Pradhan captivated everyone's hearts by performing a song she had penned herself. Her affinity for writing lyrics is evident, as she thoroughly enjoys crafting songs.
Pradhan showcased her singing talent in the show and even expressed her plans to record and release her songs in the future.
Thinking for environment
Pradhan wholeheartedly dedicates herself to sustainability and environmental causes. She firmly believes in wearing eco-friendly attire crafted from natural fibres. Additionally, she actively incorporates environmental consciousness into her lifestyle choices.
Newly crowned Srichchha Pradhan advocates for reducing plastic usage, embracing thrifting, and supporting the use of natural fibres. She strongly believes that such actions can have a substantial impact, and can inspire other government bodies to promote it through organisational efforts and high-level political involvement.