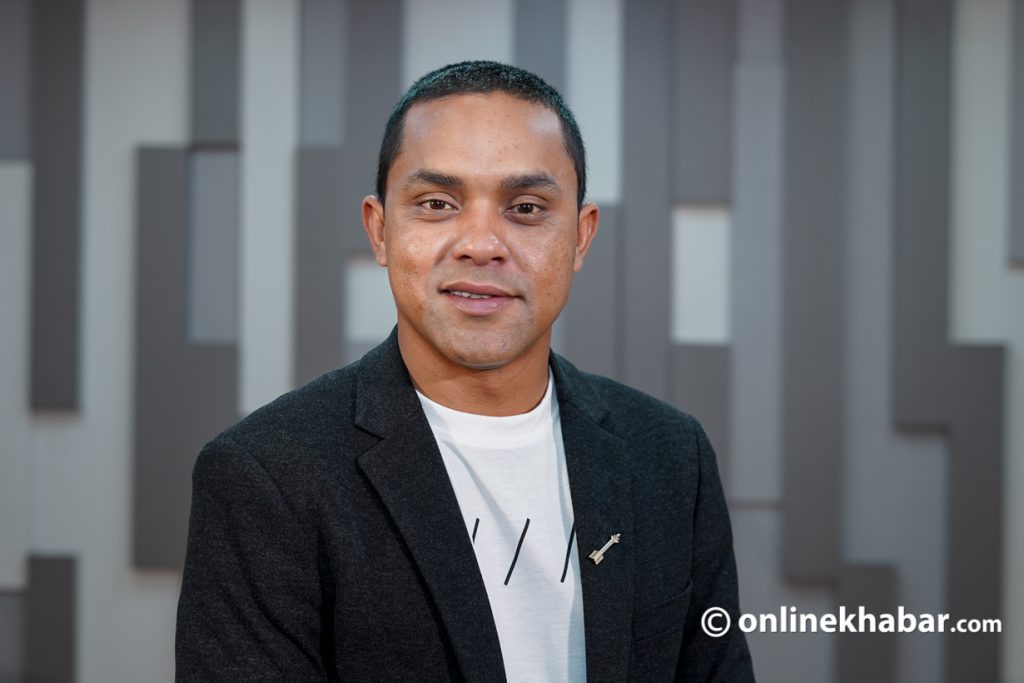 Kiran Nepali is a sarangi player. Alongside that, he also makes the traditional musical instrument and teaches others how to play it. It is safe to say, Nepali's life revolved around the sound of the sarangi since his childhood. 
Once a play was being staged at Gurukul Theatre where he played his sarangi for one and a half minutes. Although he played it for a short time, he immediately grabbed the attention of all the spectators. Dhurbesh Chandra  Regmi, a veteran sitar player, was one among them. 
Nepali had collaborated with Regmi before and played the guitar for him. Back then he wanted to make a name as a guitarist but after the play, he got so much praise, he realised sarangi was what he was born to play.
"Stop playing the guitar and switch to sarangi," Regmi told Nepali and since then he has not looked back and the rest they say is history. 
His love for the sarangi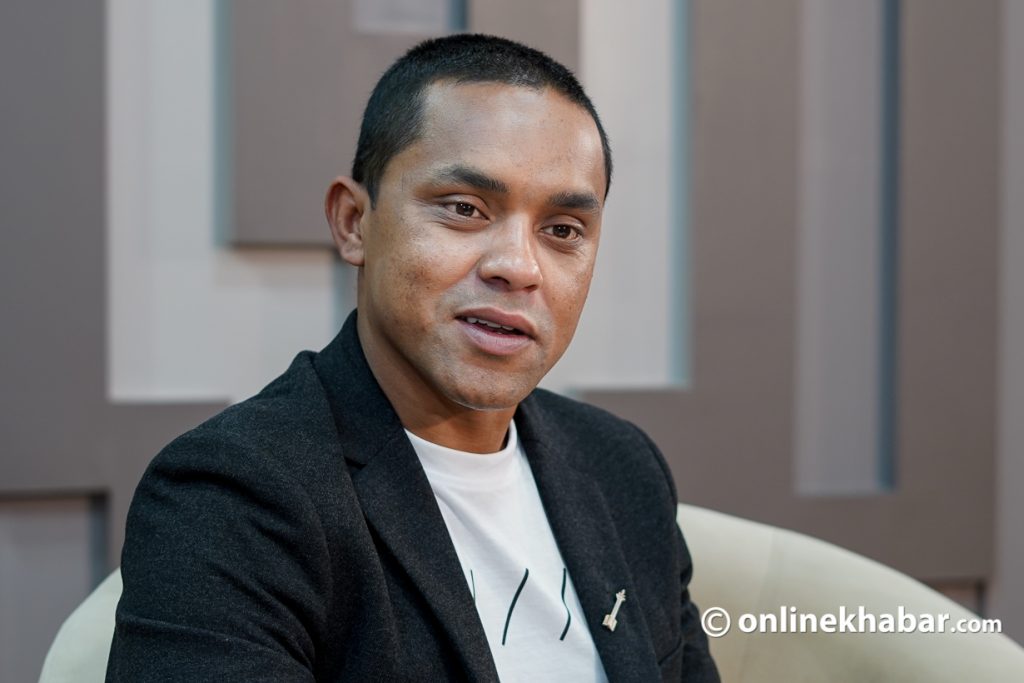 Sarangi was not new to him. It was his legacy. His father Hari Sharan Nepali is a renowned sarangi player, due to which he was always close to the instrument.  
However, back then, society was different. People had a conservative mindset towards sarangi players. The sarangi-playing community used to be discriminated against and because of this, his father did not allow him even to touch it. 
This is how he was detached from playing the sarangi. However, his destiny took him towards becoming a well-known sarangi player later.
"Sarangi is our family instrument. My father devoted his entire life to it but he never allowed me to play it," says Kiran Nepali. "He always wanted me to study and get a decent job."
This is why despite having an interest in the sarangi, he was compelled to play the guitar in his early years. For over a decade, he played the guitar. He was good at it too as he toured different places and received appreciation. But deep inside his heart, he always wanted to become a sarangi player and continue his father's legacy.
At the age of 23, Kiran Nepali decided to switch to the sarangi. Initially, he was afraid to tell his father about his interest in the sarangi. It was his mother who bought him his first sarangi.
"I did not decide to become a sarangi player to continue a family legacy. I wanted to end the taboo and preserve and promote this traditional musical instrument. I wanted the new generation to know about this instrument and believed early how it could go global," says Nepali.
Project Sarangi
That is why Kiran Nepali in 2014, initiated Project Sarangi, under which he makes and teaches how to play the musical instrument.
While being asked about the idea to build the sarangi, he says, "To produce good sound, we need a good instrument, so through Project Sarangi, we are trying to make quality sarangis."
People aged between 10 to 65 are learning to play the sarangi with him.
"Everyone loves Nepali instruments, but society suppressed them for a long time," Kiran Nepali says.
Nepali feels proud to see a large number of people playing Nepali instruments.
His musical journey
In 2008, Kiran Nepali got associated with Kutumba and performed his first concert in Janakpur, southeastern Nepal. Initially, he had a fear of whether people there would accept the sarangi. At that time, the Madhesh movement was on the rise. But all his fears turned into excitement after the crowd received it well with huge support and appreciation.
Afterwards, he has been continuously playing the sarangi on national and international stages. So far, he has performed in 22 countries.
Playing the sarangi in front of foreigners gives extra pride and energy to Kiran Nepali. They (foreigners) say the sound of sarangi represents Nepal. For them, the sarangi is a unique instrument. Its structure and technique to play are different as the sarangi is played by nails.
"Its sound is soulful due to which the foreigners like it very much," he says.
Nepali's sarangi-playing has received remarkable popularity. Popular Bollywood actor Amitabh Bachchan has also acted in a song in which he played the sarangi.
Nepali is happy with whatever he has achieved. Earlier only the Gandarva community used to play the sarangi, but now things have changed. This changing phenomenon has contented him.
He says, "One can live a quality life by playing the sarangi today. But they should know the way to promote their skills."
Kiran Nepali says around 80 per cent of Nepali songs today include sounds of the sarangi. Besides folk and modern songs, the sarangi has also been popular in Western songs too. This trend has also created job opportunities.
Now, Nepali wants to hand over the traditional instrument to the young generation and for that, he seeks support from the government. He wishes the schools would have classes on the sarangi and other traditional instruments.
---
This story was translated from the original Nepali version and edited for clarity and length.