Mahesh Shah and Mahendra Shah were driving towards Kathmandu from Dhulikhel when suddenly their motorbike lost control as they hit a railing near Thimi along the Araniko Highway, on April 14, 2021. A police team deployed by the Metropolitan Police Circle Thimi, Bhaktapur rushed them to the hospital, but Mahesh died as soon as he reached the hospital. Even though Mahendra, who was riding the bike, survived, he was in a critical state for a long time.
The police report of the accident suggests both Mahendra and Mahesh were under the influence of alcohol and were overspeeding along the stretch, which was relatively empty during the night.
"It was because of carelessness and could have been avoided had they not been under the influence," reads the police report.
Mahesh is one of 166 people who died in road accidents in the Kathmandu valley in the fiscal year 2020-21. According to the Valley Traffic Police Office, 9,545 accidents took place in the last fiscal year, almost all happening due to the driver or rider being careless.
This came as a shock to many as the number of accidents was almost similar to that of 2019-20 even though the valley was either on lockdown or prohibitory orders throughout the year. The trend is similar this year too as at least 12 people have died in less than two months of the current fiscal year raising an important question – is Kathmandu a safe city?
Lockdown was no respite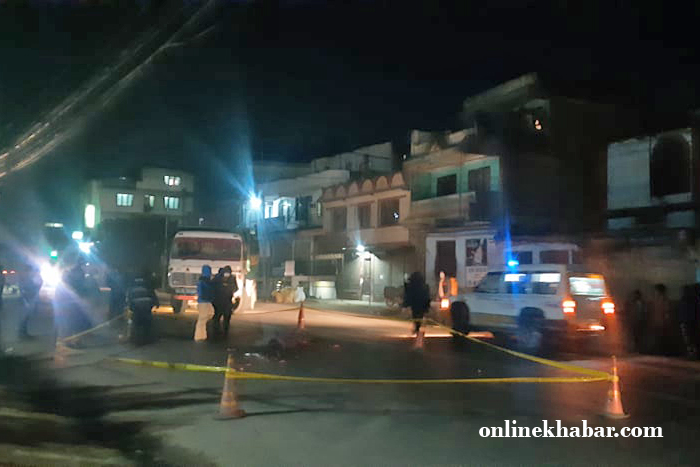 Rima Pandey was walking home from New Road in July. As usual, she was crossing the road from a zebra crossing when suddenly a speeding motorbike hit her.
"The guy barely managed to stop on time. He came from the blindside and hit me on the leg. Nothing major happened, but it could have. Bike riders in Kathmandu think they own the road or something. I've been having post-traumatic stress disorder (PTSD) since that day," says Pandey.
Over the past fiscal year, over 17,000 vehicles in the valley were involved in road accidents. Out of this, 7,945 were bikes, 5,841 were cars and 1,660 were trucks and tippers. According to police data, 82 per cent of these accidents happened due to the driver's negligence. With roads mostly empty during the lockdown and prohibitory orders, police say they saw a lot of accidents that could have been completely avoidable.
"People seem to have forgotten how to drive," says an official from the Valley Traffic Police Office. "It's either that or they have been extra careless because the valley was under lockdown for around four months during the last fiscal year."
Overspeeding cases had also been on the rise last year, causing around 810 accidents which is almost double of what it was in 2019-20.
Another reason for accidents is believed to be drink-driving as 689 accidents happened in the valley due to that. The number was similar last year too as 488 drink-driving incidents were reported.
"There might be many unreported accidents that happened due to drink-driving. We rarely tested drivers and riders for alcohol consumption due to fear of contracting Covid-19," says SP Sanjeev Sharma Das.
Whose fault? Whose responsibility?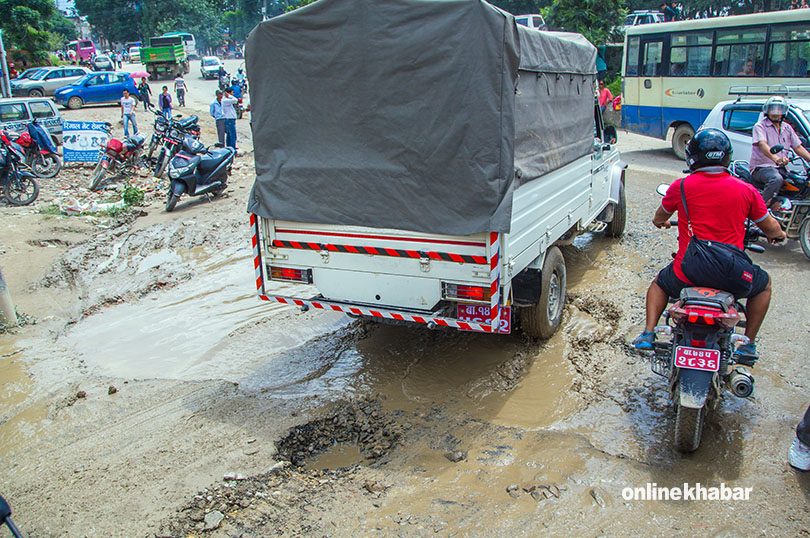 "In this context, all we can do is raise awareness, but when people don't care about others. There's nothing we can do," says the official.
Police have been trying to curb overspeeding by using speed guns in various areas of the valley, but with limited resources, they say their hands are tied.
"We don't have the resources to do anything. When you have to rely on the private sector for traffic lights, how can people expect speed guns in part of the city," says an official from the traffic police.
Ramesh Shakya got into an accident near Golfutar of Kathmandu after his bike hit a pothole in November 2020. He fell and injured his leg. Shakya blames the government and the Department of Road for his accident but the department does not take any blame, he says.
"They said I should have been vigilant and careful. But look at the road situation there, it's a mess. There are more potholes than paved roads. Even the traffic police blamed me," he says.
Traffic police data say only 22 accidents occurred in the valley due to the roads. The police say that unlike in the past, roads are better now and that the riders need to be vigilant driving around the valley.
The Department of Roads also says the same. "We have worked towards making the road safe in the valley. We've been covering potholes and recently have started an initiative to work towards managing the manholes that have been put up carelessly," says Shiva Prasad Nepal, the department spokesperson.
But, Nepal says that out of the 1,600 kilometres of road in the valley, the department only looks after 450 km. "The rest are looked after by other agencies and they also need to act to make Kathmandu's roads safer," Nepal says.
Cars also have been involved in a lot of road accidents in the valley over the past year. Sarita Shrestha was riding her scooter home from work when suddenly a car trying to overtake her hit her from behind on September 25, 2020. Shrestha fell down and injured her leg. The car's driver was apprehended, but Shreshta says that the person tried to shy away from taking any blame.
"The person said it was my fault and that I fell down because I was a girl. Some people are plain dumb and try to blame others for their actions. It was infuriating," says Shrestha. "These people with big cars think they own the road. I think we give away licences too easily."
The car had to mend her scooter after the police found that the car driver was at the fault. Data state that 5,841 cars were involved in traffic accidents which is quite a large number as 16 of them led to the death of people.
Onlinekhabar's attempts to get opinions from the Department of Transport Management about the charge of loose licensing was unsuccessful as its information officer Lok Nath Bhusal did not receive our calls.
Data also suggest that people aged 24 to 40 were the most dangerous as 8,666 people were booked by the police from that age group in the past fiscal year.
"There are careless people driving on the roads of Kathmandu, we know that," says Ramesh Kumar Khatri, a traffic police officer. "I've seen people disregard traffic lights when I'm standing right there. Imagine what these people do when a traffic police officer isn't around. People look to blame us for everything, but I think they need to take a long hard look at themselves too."
What next?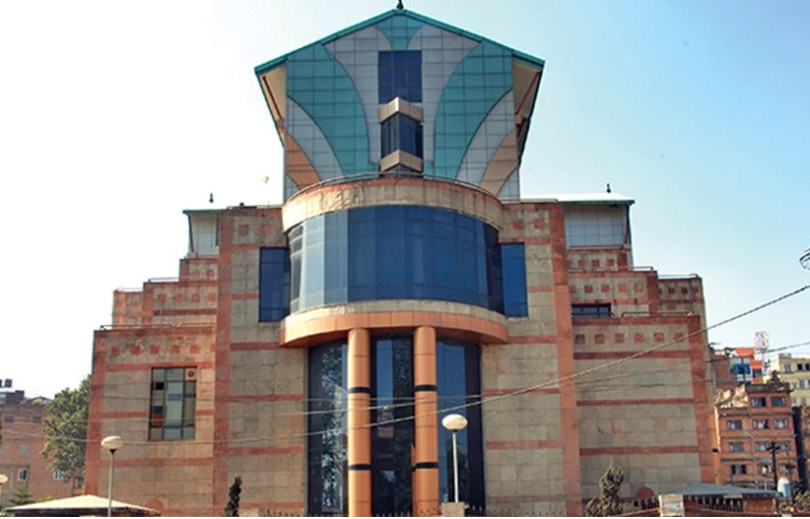 Figures from the National Trauma Centre also paint a grim picture. Out of the 3,200 cases they got during the past year, around 600 were brought after road accidents. According to the centre, road accidents were third on their list after people falling from ledges and trees.
Things are pretty bad away from the valley too. Police data suggest that around eight people die due to road accidents all over Nepal every day. A report prepared by the Vehicle Accidents Minimisation Study Subcommittee under the House of Representatives states these were happening due to poor roads and poor systems in place. The report also suggests that Nepal's drivers, especially ones driving public vehicles, have the tendency to be careless. 
Road safety experts say everyone should be responsible to make roads safe. One of them, Padam Shahi, says everyone needs to take the blame for road accidents.
He also says that the traffic police mechanism to decide who is at fault is quite archaic and vague.
"They say 7,000 accidents happened due to driver's negligence, but there's no technical assessment on why these happen. We need to have an in-depth study not just here in Kathmandu but all over Nepal. That will give a broad perspective on why so many accidents happen in Nepal," says Shahi.
He further adds that the police and other agencies need to find common mistakes done by these drivers because there are places where accidents happen on a regular basis.
"We have to find out why they happen and then try to find a solution. Right now, we're just pointing fingers and people."