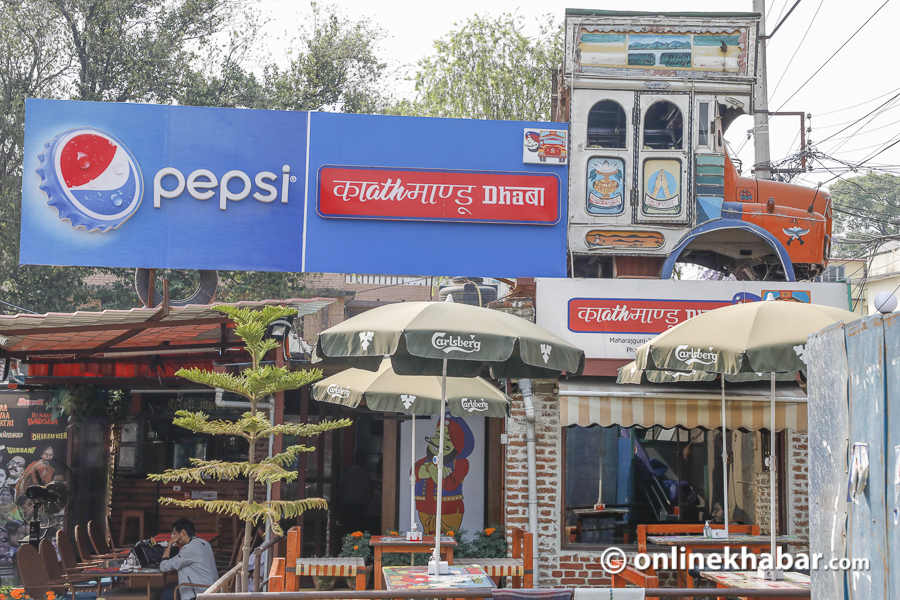 As soon as I finished eating at Kathmandu Dhaba, I was sure that I would be back again. How could I not go back?– there is so much food one can try.
Based in Baluwatar, a little north from the Russian Embassy, Kathmandu Dhaba is not like your average restaurant. To start off, it has a truck on its roof, not many restaurants in Kathmandu can offer that.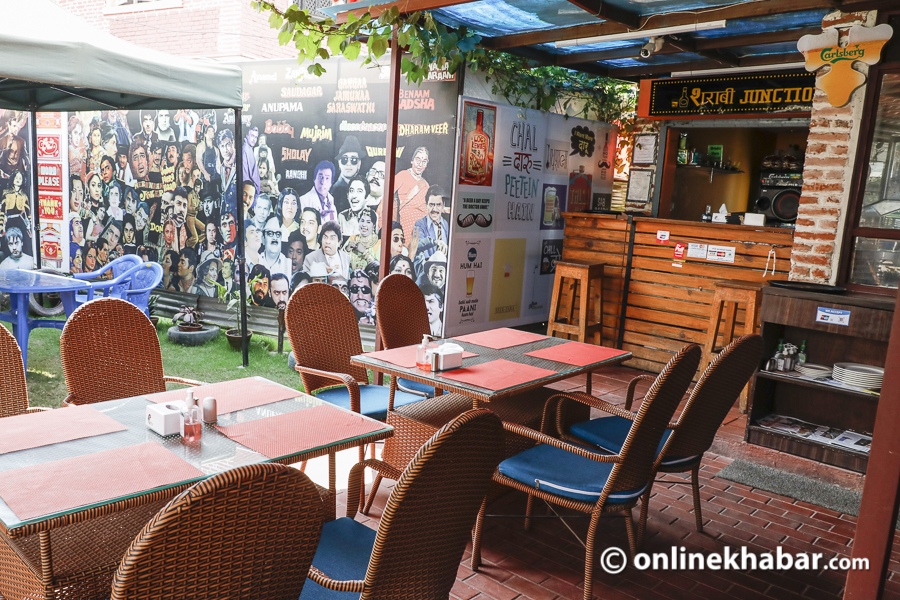 The place is run by Saurabh Bahadur Singh, who after working in the banking sector for nearly two decades decided to call it day to start something different. An avid traveller and a foodie in Singh always wanted to open a restaurant which is why he did not hesitate when he did get a chance.
Singh opened the Indian theme restaurant because he knew that Indian taste matches the Nepali taste.
Muton seekh kebab available there is simply wow. The mutton meat is minced in the restaurant itself which makes this dish stand out. It is a delicious and mildly spicy dish that has incredible taste and flavours. This succulent kebab is an ideal appetiser for any occasion. This snack recipe is a must try for all the garlic lovers as it has a unique garlic aroma and flavour. As it is mildly spiced, the dish is good for kids as well.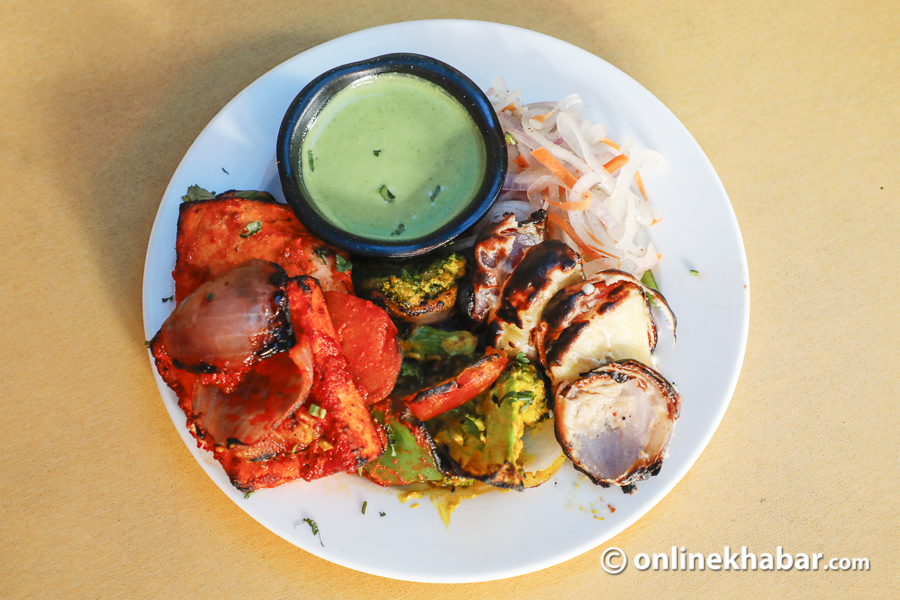 Likewise, dawa tikka is a surprising dish. It is a medley of broccoli, paneer and pineapple cooked in the oven after marination. The marination paste is quite good, but what's better is the fusion of the three items together. It's not as flavourful as the meat items, but certainly a great starter if you're a vegetarian.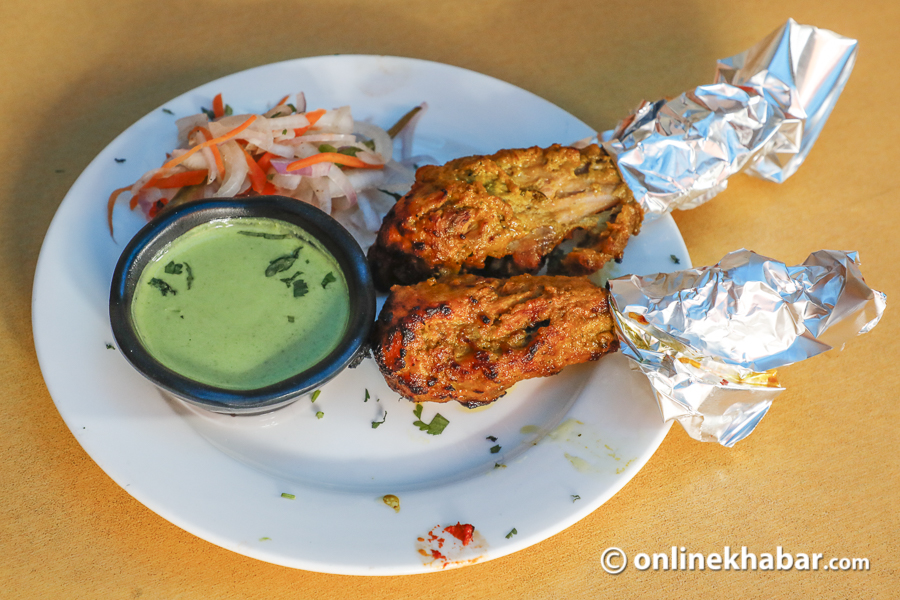 Kamali kebab is another interesting dish here. Chicken leg piece marinated in yogurt, ginger, garlic, fresh cream and pepper; all add different flavours to the dish. A bit on the sweeter side, kamali kebab is tender, juicy and quite tasty. Another starter you cannot miss out when you visit the place!
For the mains, Singh recommended I try two dishes, chicken beliram and murgh musallam along with rumali roti, garlic naan and lachha paratha. The rumali roti can go well with the above items too.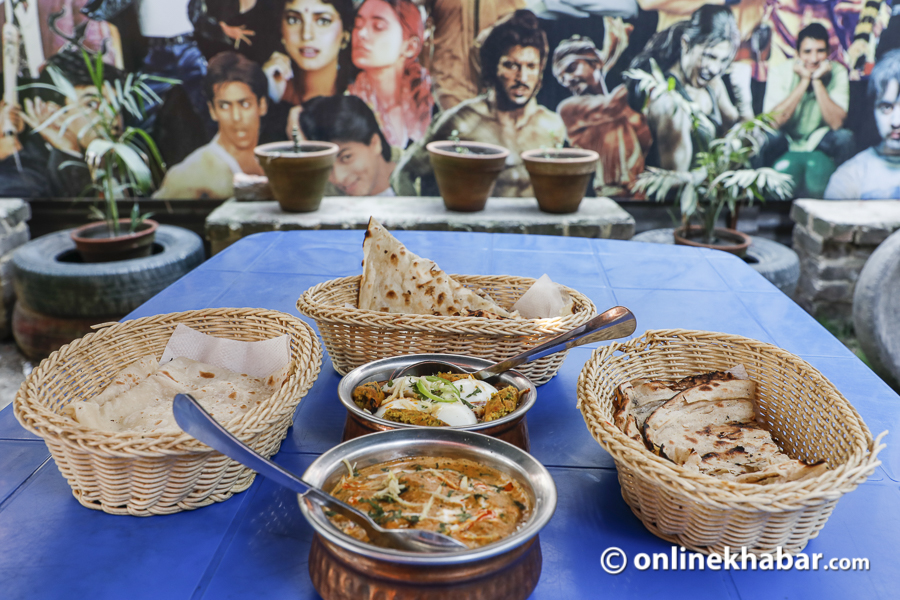 The beliram chicken is quite tasty. The gravy is a base of magaj (chickpea flour), sunflower seed and dry fruits, which give it a creamy texture and a sweet taste. The buttery gravy tastes wonderful and adds some extra flavours to the chicken pieces in the dish. It goes quite well with the lachha paratha. A dish ideal for children or those who don't like spicy food.
The murgh musallam, on the other hand, is a completely different dish. The dish is quite spicy and comes with chicken seekh kebab and boiled eggs. Slow cooked in a rich almond, poppy seeds, yogurt and saffron gravy, the dish is full of different flavours. The use of the spices makes the dish stand out. It a bit on the spicy side, but not too much that you can't eat it. Goes well with the garlic naan or rumali roti.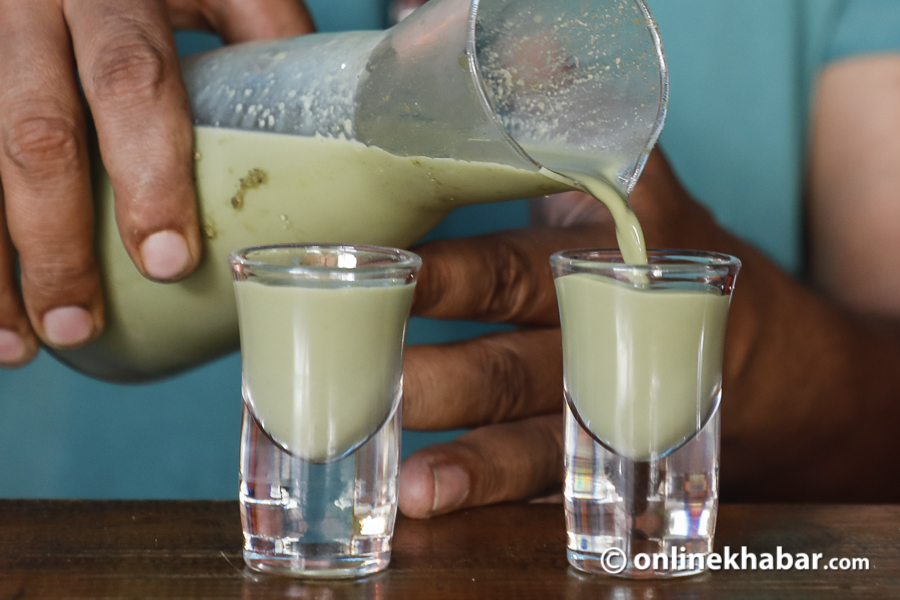 After you've had your dinner/lunch, you can ask for a paan shot which is medley of ice cream, milk and paan. This unique shot will help you digest all the meat you've just had and will also take away the smell of garlic from your mouth. An amazing innovation from one of the staff at the restaurant.
To sum up, the restaurant is worth a visit. You just have to come here more than once because you can't try everything all at once.
---
Location: Pavitra Worksop, Baluwatar (Near Hunters motorcycle showroom)
Phone: 9851092833
Opening hours: 11 am to 9 pm (10 pm on Friday and Saturday)