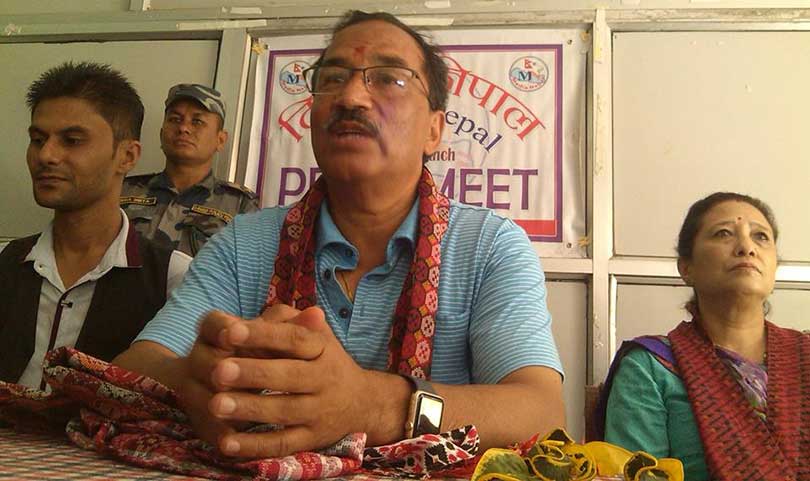 Chitwan, June 28
Rastriya Prajatantra Party Chairman Kamal Thapa says his party is preparing to unify with other likeminded parties carrying the similar name. He even claims that the unified RPP will never split again.
Currently, Thapa's RPP is holding discussions with parties led by Pashupati Shamsher Rana and Prakash Chandra Lohani.
The former deputy prime minister concedes that it was a weakness on his part that he could not keep the already unified party intact for long.
But now, various groups will merge on the basis of principles and policies endorsed by the latest RPP general convention and it will launch a campaign for reinstatement of Hindu state, according to him.
Speaking with journalists in Bharatpur of Chitwan today, the leader also commented that his party had mixed responses on the incumbent KP Sharma Oli-led government.