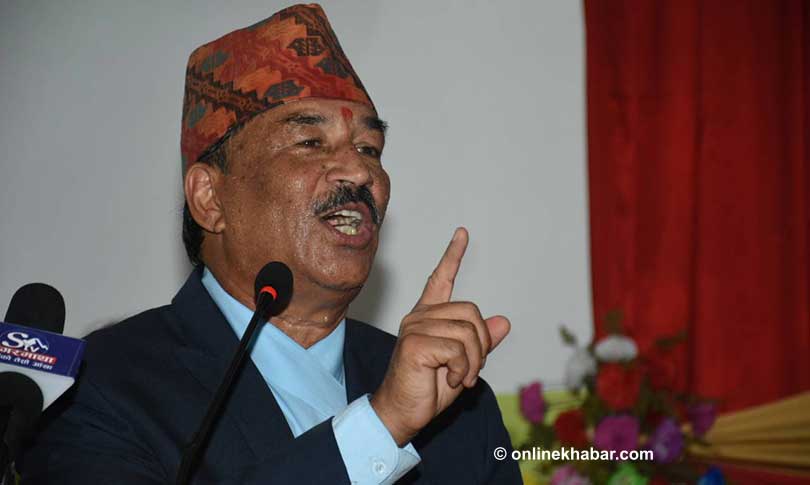 Hetaunda, December 11
Rastriya Prajatantra Party Chairman Kamal Thapa has expressed his hope that his party will emerge as the biggest political force in the country in next parliamentary elections to be held after around four years.
In the polls held last year, the party had failed to maintain its status as a national party as its total votes under the proportional representation system were below three per cent mark of the total valid PR votes. The party, however, had secured one seat in the House of Representatives.
Speaking at a programme organised in his home city, Hetaunda, Thapa said his party had become stronger now.
His statement comes at a time when some leaders inside the party have been expressing dissatisfaction over Thapa's leadership. Likewise, his efforts to merge with other like-minded parties have repeatedly failed.
But, Thapa said, "The RPP has become stronger, not weak. It will become the first party in the next polls."
In another context, he announced that the party would soon launch a movement with the agenda of constitutional monarchy and reinstatement of Hindu state among others.
Meanwhile, Thapa accused the incumbent government of failing to meet people's expectations.