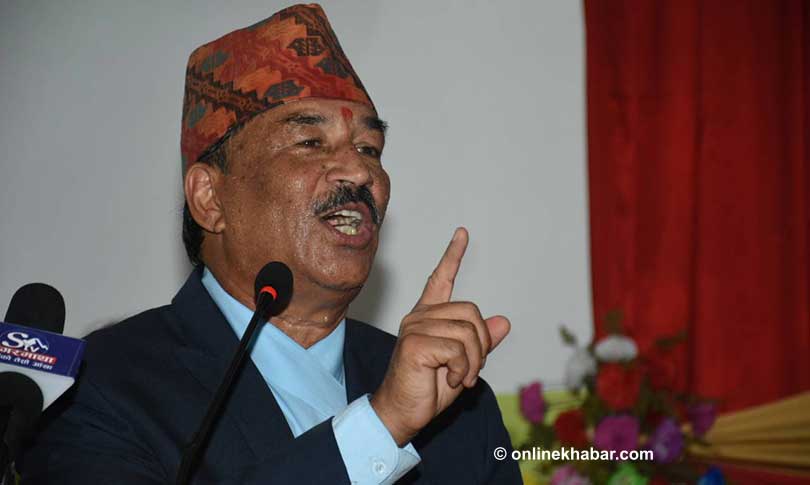 Hetaunda, January 22
Chairperson of Rastriya Prajatantra Party (RPP), Kamal Thapa, has expressed his commitment to establish his party as an alternative political force of the national mainstream politics.
He said republicanism, secularism and federalism are agendas of the communists and added that the Nepali Congress would be only the 'follower party' of the communists if the NC carried the communist agendas.
At a door-to-door programme organsied by the party today in Hetaudda-6 under 'Hinduism Awareness Campaign', Chair Thapa said that time had come that all should stand together once again for the protection of religion, culture and identity.
Stating that corruption was increasing in the country, he said government's indifference on various alleged corruption cases was unfortunate.
The RPP Chair said his was not against any religion, adding that many Hindus were forced into conversion due to poverty and illiteracy and it should be stopped.
RSS