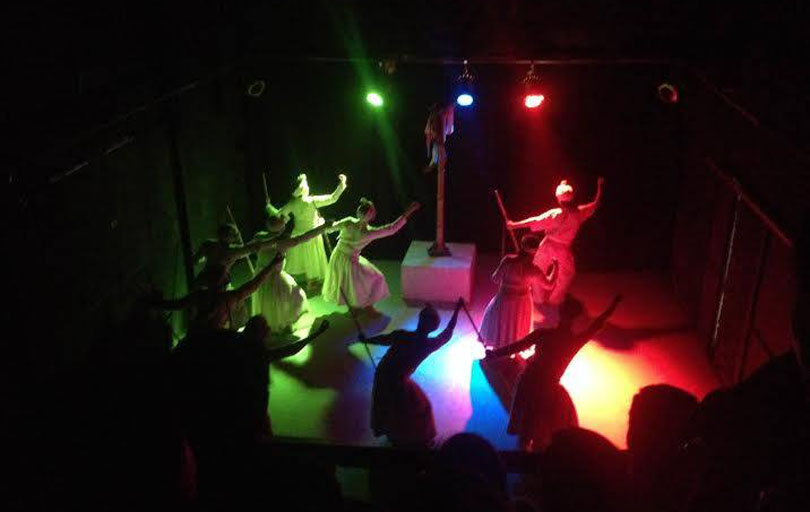 Kathmandu, May 30
"Today, we are closing the third Nepali theatre in recent years," announces Kedar Shrestha, Artistic Director of Theatre Mall located in the heart of Kathmnandu.
Shrestha, 29, was the brains behind utilising the rooftop of the seven-storey Kathmandu Mall to establish a theatre. Giving a glimpse of his heavy heart through a pair of confused eyes, Shrestha on Monday formally announced that his brainchild will rest now… for how long?
No one has any clear answer.
The three-year journey 
It was in monsoon 2014 that Shrestha and his team rented the roof of one of the most crowded business centres in the city, They built the theatre from scratch. "We did not hire any one except when it was absolutely necessary," he shares.
"We made the walls ourselves, we painted them ourselves."
Implementing the idea cost the team at least Rs 3 million, without factoring in the team's labour and time. "We haven't yet paid a loan of Rs 1.8 million," he says.
When the theatre was up and running,  the 25 youth artists in the team produced six plays in past three years. Other groups also used the venue for their performances. "A total 18 plays have been performed on this stage and each had at least 20 shows," Shrestha informs. "Some groups staged their drama for less than a week here. We haven't counted them."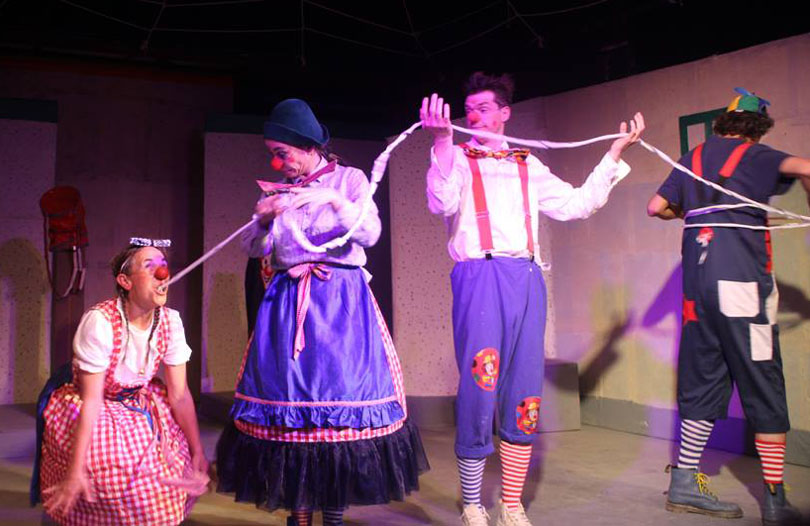 "When we established the theatre here," Shrestha remembers the early days after concluding an interaction organised to mark the shutting down of the hall. "We had thought of doing something for the Nepali art sector. And, we succeeded in doing what we set out to do."
If so, why the closure?
"But, we had expected it would run for a longer time, which could not happen."
Money has been the greatest challenge for Nepali theatre and the Theatre Mall also fell prey to poverty following its predecessors: the Gurukul in Purano Baneshwor and the Theatre Village in Lazimpat.
"We had a contract for six years with Kathmandu Mall. But, the new management, which took over the commercial building last January, unilaterally decided to double the rent. We had been paying the rent, but they repeatedly said they wanted us to leave as they want to open a cinema hall here."
Does that suggest that the Theatre Mall is opening another hall at some other place anytime soon?
"Yes. We have been looking for an appropriate place for last few months. But again, the problem is money. The rent is so high in downtown Kathmandu and we fear losing our audience if we move to the outskirts." The team has found a piece of land in Kirtipur, and the owner has agreed to allow them to use it for free for some years. "Yes, we may perform our plays for students of the Tribhuvan University there," Shrestha questions, "But, will they suffice our need?"
"Our preferred location is between Baneshwor and Kalimati."
How much does place matter?
"Why can't you collaborate with other theatre companies which have sophisticated halls?" Shrestha frequently faces this question.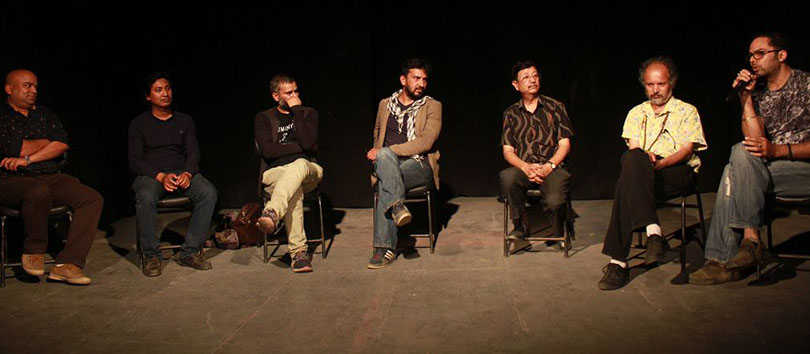 "Kedar, please do come to us. The door of Sarwanam is always open to you," veteran artist Ashesh Malla, as he takes part in the interaction, invites the Theatre Mall team to his hall in Kalikasthan, Dillibazaar.
One of the oldest theatre groups of Nepal, Sarwanam currently owns a multi-storey building which houses a theatre hall, an art gallery and a café. "It's easier said than done," Shrestha answers, "Every team has its own needs and requirements. We need our own hall to do what we want."
Sunil Pokharel, the most celebrated artist of Nepali theatre in recent times, supports Shrestha. "Yes, you need your own place to work."
After the downfall of Gurukul in 2012, Pokharel has established a theatre hall in his hometown Biratnagar. He has also been looking for an appropriate place to reestablish the iconic theatre in Kathmandu, but in vain.
"I am thinking of permanently shifting to Biratnagar," he shares, "If only my wife [also theatre artist, Nisha Sharma] agrees." Ghimire Yubaraj, who has established Shilpee Theatre three years ago, also has a similar exprience.
"But gettng a space is not the greatest problem," Malla persists remembering a legendary theatre artist from Calcutta of India. "Badal Sircar did not have a theatre and would perform in his yard."
Panelists of the one-and-half-hour interaction included Bimal Subedi of Theatre Village and Rajan Khatiwada of Mandala Theatre. They identify a number of problems of Nepali theatre industry, agreeing that at the crux of everything is finance.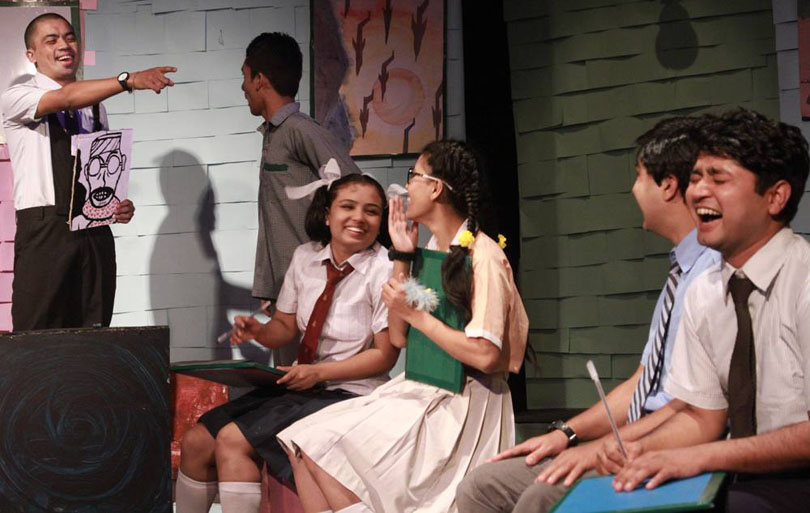 Subedi closed his company last year owing to the similar fate of Theatre Mall. Khatiwada's Mandala, however, is performing so far so good in Anamnagar of Kathmandu.
What next?
"Destruction is not an end," Subedi says as the interaction wraps up.
"It is an opportunity for a new creation as well. If Gurukul was not shut, we would not have so many theatres in Kathmandu today."
Yes, Shrestha agrees.
"We are onstage. This is not an end."
"We have to come back within a year," he hopes.
"We will begin building our house the next day we find a land."