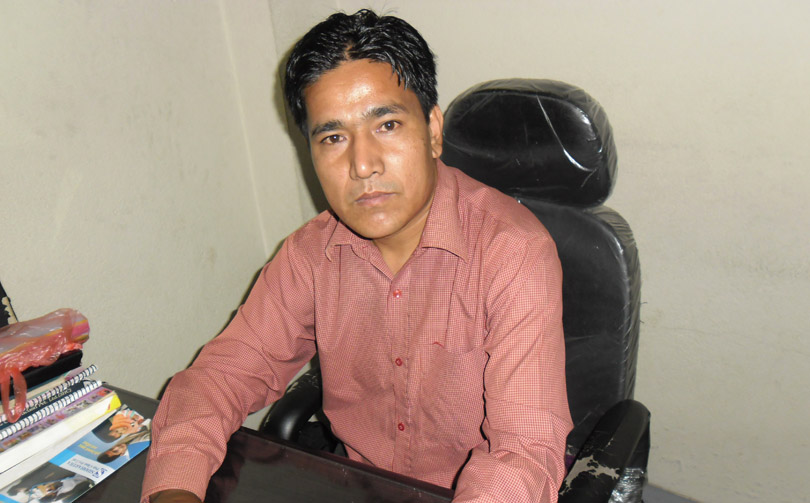 Prashant Dangol was working at a child rights NGO in Kathmandu in 2006 when he thought of pursuing foreign employment to earn a fortune for his family. After someone told him that Nepalis can reach Canada via an indirect route through Africa, he spent nearly a million rupees on it without giving a second thought.
There were eight people to go to Canada. The agents had handed them visas for Ivory Coast and Ghana while in Kathmandu and said they would receive the Canadian visa once they reached Accra.
In Accra, they waited for the Canadian visa for some days before learning that their journey to Canada would be very difficult, there was risk of getting caught. At this point, the eight felt cheated and decided to return to Kathmandu.
"Back in Kathmandu, I thought of looking for a job, but finding one was difficult. Colleagues at the organisation that I had earlier worked for suggested I talk to the board, but I felt quite awkward about idea of begging for work that I had ditched once," he remembers.
This is how Dangol decided not to pursue any unattainable dream, but to invest his money and energy in something he could call his own. At first he tried his hand at a garment and shoe shop in his own neighbourhood in Hattigaunda, Budhanilakantha.
But he did not make much profit.
'It was just a try'
Demotivated, Dangol shared his experience with his former colleagues, some of whom were still friends with him. "I wanted to run my own business, and I was looking for ideas." One of his friends jokingly suggested an interesting idea: open a recruitment agency in the domestic work sector.
While looking for alternatives to minimise exploitation of children as domestic workers in higher-middle and upper class families in Kathmandu, the organisation had concluded that children's use for labour could be significantly controlled if adults were promoted to join the job. Therefore they had wished that if some private company could promote the business, they could train the workers free of cost for at least a couple of years.
Since there were not any HR recruitment agencies quite ready to take up the risky business, his friends suggested that Dangol give it a try. He was encouraged by the fact that after learning that he just had to invest around Rs 50,000 and the NGO would assist him to train the labourers.
Active Domestic Workers Consultancy was registered at the Company Registrar's Office on April 27, 2010. The company set up its office in Hattigaunda after two weeks.
'Not an easy road'
"Our purpose was to systematise the domestic labour sector and control cases of abuse and exploitation," Dangol shares, adding the journey, however, has not been easy.
The market for such companies was quite big as trade unions say that there are around 200,000 domestic workers across Nepal and more than half of them are working in Kathmandu. However, most of the transactions in this sector happen informally.
"Therefore, our first placement attempt was a complete failure," he remembers after seven years, "The worker we sent could not continue his job citing unfriendly behaviour from the employer and left after a week."
Then, the company revised its procedure so as to engage both employers and employees in a longer discussion before fixing the placement so that such problems are prevented.
"However, sustainability is still an issue for us," he shares, "The average duration a worker spends at an employer's house is less than a year."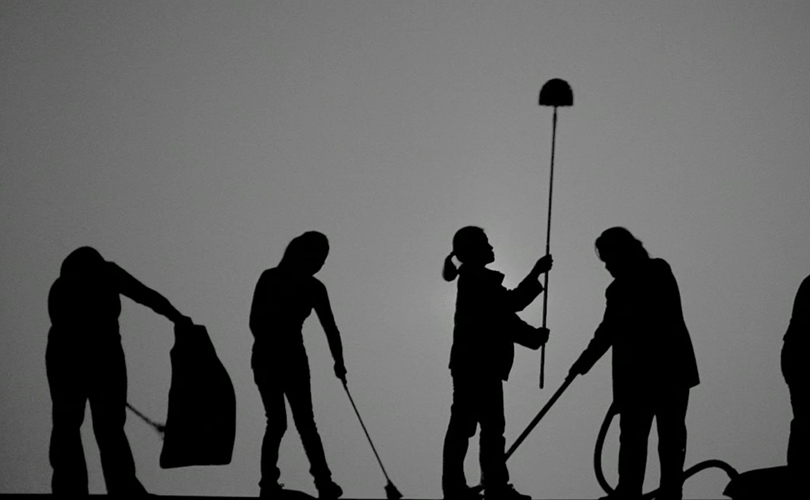 The company makes the two parties sign an agreement before the worker begins her job ["Her" because most of domestic workers are female in Kathmandu]. The agreement has provisions on roles and responsibilities of both the sides towards each other in line with provisions of the Labour Act. Minimum salary and other facilities to be received by the worker are clearly mentioned.
The company has fixed different sets of facilities for residential and non-residential workers as well as full-timers and part-timers. The company hears complaints first from both the employer and the employee side whenever they feel the agreement has been violated.
"Then, we have to talk with both the parties. Most of the times we settle the case, but sometimes we feel it is a compatibility issue and convince both of them to terminate the contract. Then, we provide the employer with another worker from our pool and send the worker to another house."
In these seven years, more than 2,000 workers have found employment through the company.
But, the number of people currently employed through the company is around 200 only. Dangol says the number is low as employers and employees choose to continue their employment relationship keeping the company out of the loop. "Of course, some workers are spending more than five years in a house, but we do not know exactly how many such cases are there because they can continue or discontinue the contract on mutual understanding."
Only the workers and employees who need the company's assistance again to find jobs and staff contact the company after terminating a contract.
Surviving on hope
Dangol says there is not any company in Nepal which exclusively works in domestic labour sector. Of late, some bigger companies of the HR management market have begun supplying housekeeping staff to corporate houses, banks, hospitals and residential apartments.
"It is because the sector does not yield satisfactory profit," he shares, "But, I am doing it as I have some other businesses too now."
He, however, hopes that the business can be more lucrative in the near future as employers these days want to recruit skilled human resources for domestic chores as well.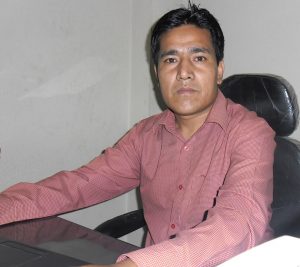 "People are sensitive to domestic workers because they will be a part of the family and they have tough jobs to do like caring children and elderly," he shares new expectations, "Therefore, they want the workers well-trained and disciplined, which only formalisation of recruitment procedure can make."
For example, his company provides a 42-hour training to workers being before they are sent to the workplace. The training includes sessions on not only cooking and dish washing, but also on etiquette like speaking with the employer's family, gesture and posture during work and the like.
He suggests that the government agencies like the Council for Technical Education and Vocational Training (CTEVT) recognise the need for skilled human resources in the sector and launch appropriate academic programmes.
"When there are criteria fixed for Nepalis going abroad for housekeeping and caretaker jobs," he suggests, "We need to professionalise the domestic market of domestic labour if we really want to address the unemployment problem here."