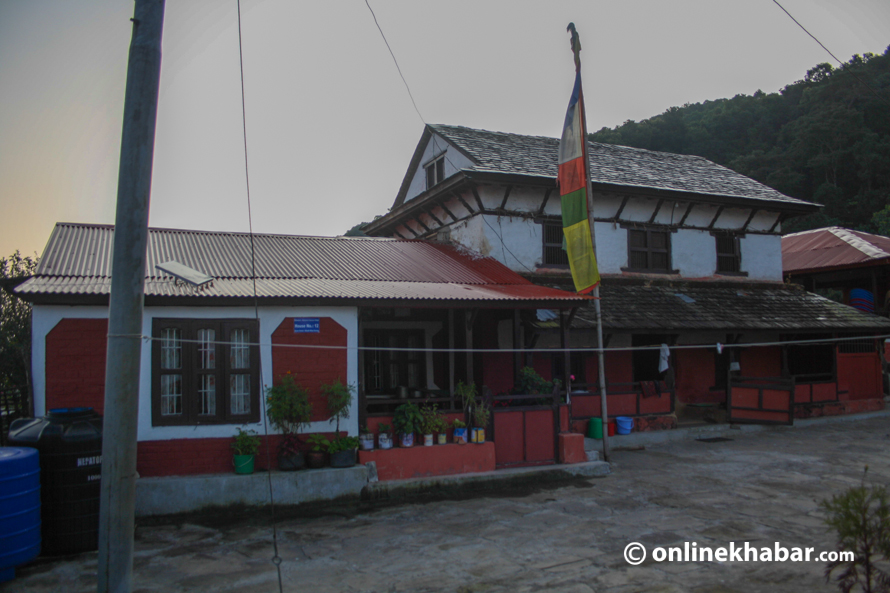 Bishnu Kumari Gurung, 45, along with many others from Rainaskot, Lamjung lost their homes to the 2015 earthquake.
With most of the youth already settled in larger cities in the country, the earthquake gave the rest of the villagers a reason to move out. But rather than going away, they decided to stay put. Little did they know that this decision would pay dividends. Rainaskot has turned a page in its history. The people, who struggled to sustain themselves with subsistence agriculture, have a profitable business: homestays next to the Himalayas.
"The days after the earthquake were tough. The earthquake didn't hurt people physically but we were mentally traumatised. Our houses were badly affected and we were too scared to get in which is why we lived in tents used to cover tomatoes," says Gurung.
While the villagers were struggling to cope with the impacts of the earthquake, Bibek Kumar Pandit, a young boy from a neighbouring village showed up with relief materials. "He brought us some relief materials which helped a lot in the initial phase. And when we asked if he could help us rebuild our village, he said he would try," adds Gurung.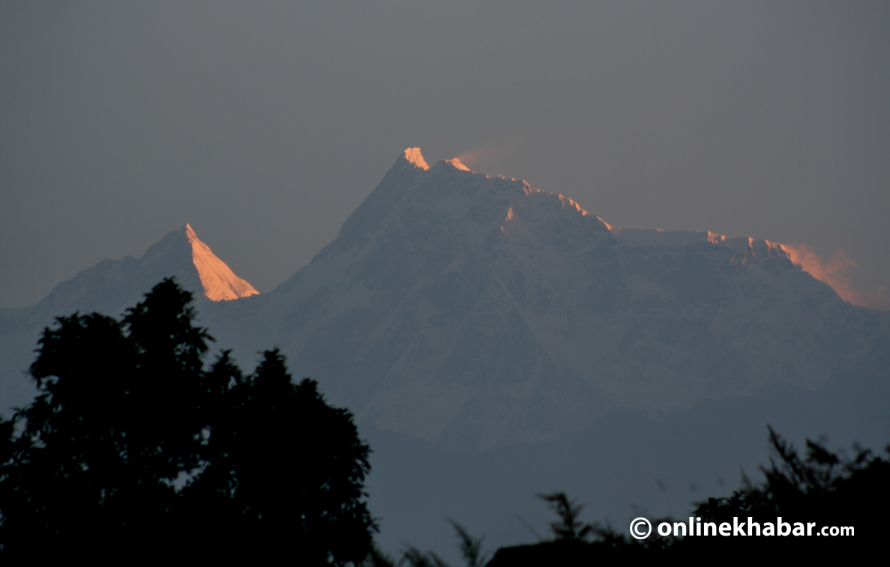 Rebuilding Rainaskot
Pandit, 27, was in India when the earthquake happened and came back to Nepal to offer help. He contacted Natasha Wozniak, 42, an American national who had stayed with his family in 1995.
"I stayed in Dura Danda, during my time in college and was really worried about Bibek and his family. When he said they were alright and he was on his way to Nepal to help with the relief work I decided to chip in by sending some money which would help him buy immediate relief items," says Wozniak.
Pandit also asked Wozniak if there was any way she could help with the reconstruction of these houses. "We would talk for hours about it. We didn't stop to draw up a plan or to think about what it would take to get it done, we just began the conversation and committed to the task. We quickly put together a proposal, found a team of engineers, planned fundraisers, and announced our intentions to the world."
By May 2015, Pandit and Wozniak had some concrete plans. The first part of the plan was to gather funds and that was what Wozniak started to do in the US. Then they had to find engineers willing to help in this noble cause. After finding a few willing people, the project started to take shape by October 2015.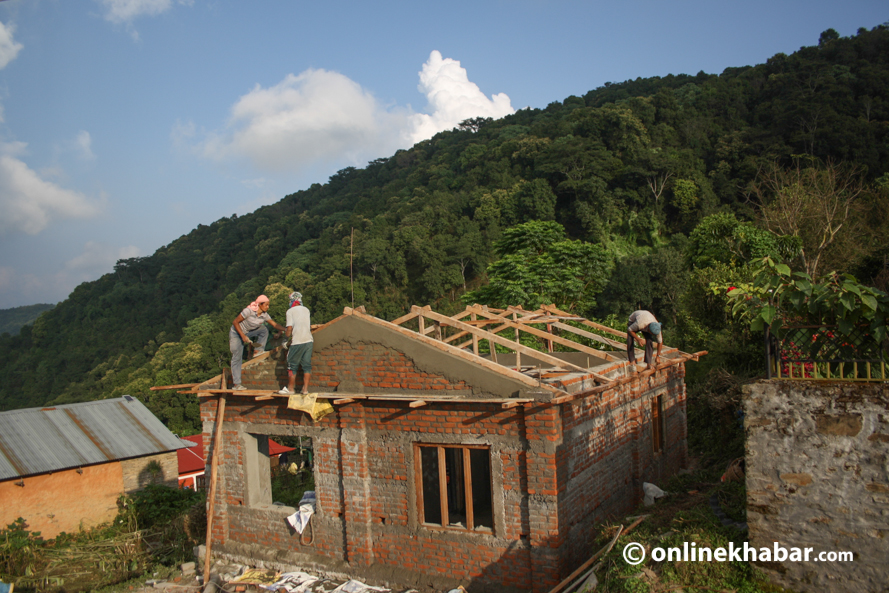 "I think the donors and the young engineers have been the backbone of this project and without them, I don't think this would have been possible."
As a foreigner, she couldn't just give the money to villagers as it had to be done through an NGO and that is why she formed Sangsangai USA as a branch of Sangsangai Nepal, led by Pandit.
Sangsangai then collaborated with Sarvodaya Sewashram, an organisation looking to promote the village of Rainaskot for the last few years. Sangsangai raised over $200,000 which was used to buy raw materials.
"The chairman of Sarvodaya Sewashram Krishna Raj Oliya, had a lot of contacts from where were got bricks, cement, rods, sand and tin at affordable rates," adds Wozniak.
Sangsangai, however, didn't pay for the labour cost and the villagers didn't complain. "We paid the labour cost ourselves because they had done a lot for us," adds Gurung who shares that many in the village would have left if not for the help from Sangsangai and Sarvodaya Sewashram.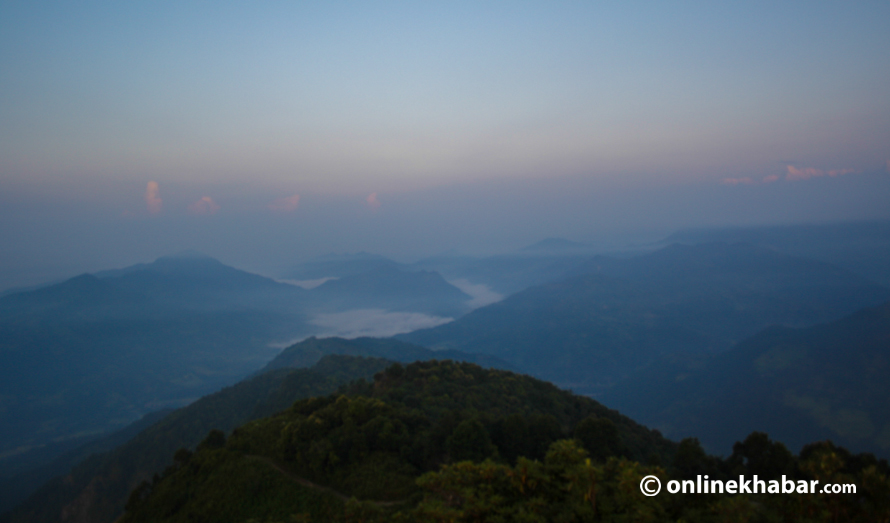 Problems during reconstruction
Most rebuilding projects are often hindered by various issues and this one was first obstructed by the economic blockade. "We had got a lot of items before the earthquake but didn't know if it was feasible to continue with the reconstruction because we didn't when it would end," adds Wozniak.
After the blockade, they faced another problem when one of the village's water sources dried up. "The earthquake must have blocked it and that meant the villagers had to carry water from halfway up the hill which did stall the project a bit." But the resilient villagers didn't give up as they setup a 17 km-long water pipe which then continued the project. "The pipe leaked every other day and the villagers had to walk downhill to check where the pipes were leaking."
The final problem they faced in the reconstruction was the roads. "The roads were horrible back then. Even the tractors found it tough to get up the hill which did give a bit of a problem."
Even though they faced multiple problems the project didn't stop. "Any time a problem arose they villagers came up with plans. With a bright smile on their face they helped out in any way possible," shares Wozniak.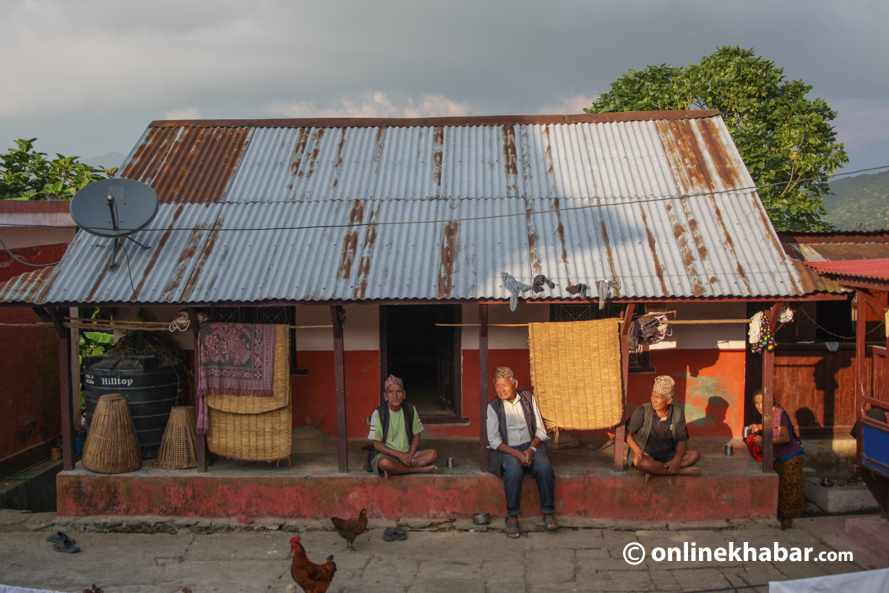 Birth of the Homestay project
Wozniak mentions that her initial plan wasn't to help establish a homestay. "I wanted them to be sustainable. They used biogas and were involved in agriculture but that wouldn't help them earn money which is why when Krishna brought the idea of a homestay I thought why not," shares the American.
"Krishna over years has always wanted to make Rainaskot a tourism destination which is why he proposed we think about building homestays in the village," adds Wozniak.
The village, which sits on the lap of the Himalayas, now has 13 houses that run the community-based homestay project. These houses can accommodate up to 70 people. To make sure which house keeps the guests, a committee has been formed makes sure it runs smoothly.
"We live in a community and share guests accordingly. Everyone helps one another and when we get large guests we share them amongst all 13 houses," adds Gurung who is the Vice-Chairman of the committee.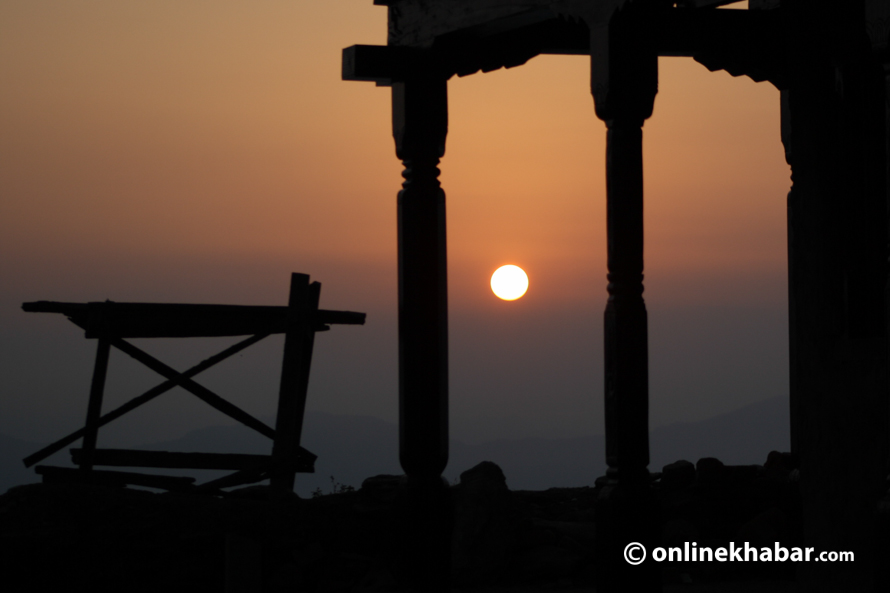 Impact on villagers
The project was handed over by Sansangai to the villagers a year ago and since then they have received over 4000 guests. "They come from all over Nepal. They come to take a break from the crowded city and to enjoy this historical village which was a strategic point during Drabya Shah's rule," adds Gurung.
She further adds that they are now planning a marketing campaign which will help bring more people to the village.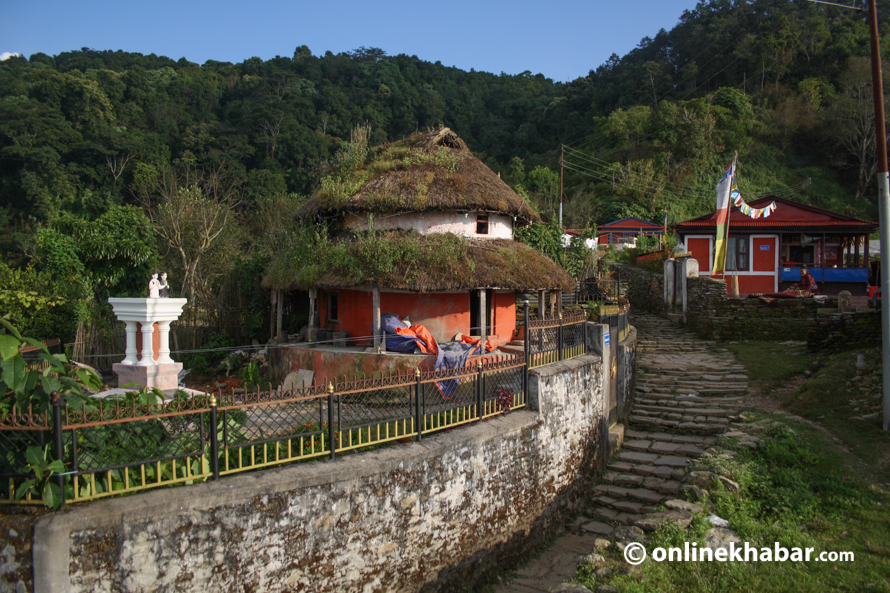 "The homestay has helped us a lot," adds Lal Maya Gurung. "Before our only source of income was agriculture and we had to wait for 6-8 months to see money. But since this has started, we get to see money on a regular basis," she says adding that households earn nearly Rs. 20,000 a month and even more on other good months.
What makes this place stand out from other homestays in the regions is its natural beauty. The sunrise is a thing of beauty. The view of the early morning sun hitting the vast mountain range is quite majestic. Their food is organic as everything is grown in the village itself. Even the rice is grown by the villagers themselves.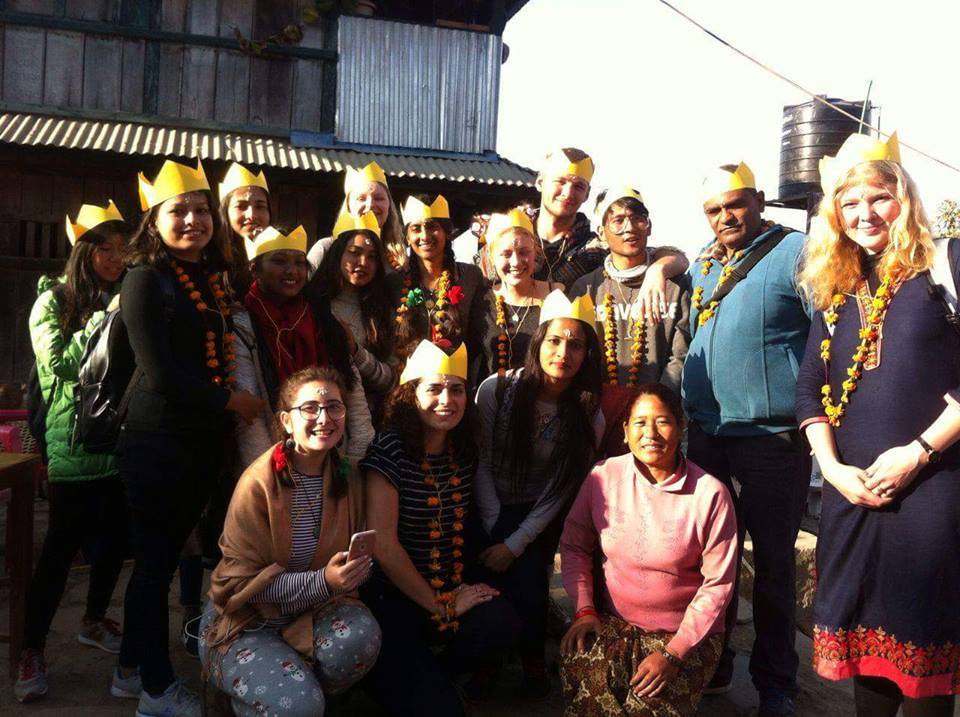 "This project has helped us a lot," adds 76-year-old Manmaya Gurung. "The earthquake gave this village new life. Sometimes I sit and think if not for this earthquake I wouldn't be able to see so many different people. It's given us a lot of opportunities and has also given us a base where our children who had left are deciding to come back to the village."