When Sita Adhikari and her husband finished their Master's degree in Kathmandu, the young couple was eager to return home. The only reason the Adhikaris were living in Kathmandu was that their village in Jhwani, Chitwan did not have any college.
"My husband wanted to return home at the earliest," she remembers. "When we returned, there was excitement, we wanted to do so many things," she shares recollecting memories from the early 90s.
"There is a river that we need to cross to get to our village from the main road. The river is swollen during the monsoon and crossing it becomes nearly impossible," she explains. Although the community had felt the need for a bridge for a long time, plans to build one had not taken off.
That was when the villagers, under her husband's leadership, decided to build the bridge on their own. "We organised different fundraising events and works on the bridge began." The bridge was soon completed, but there was construction material left over. There was a discussion in the village and many ideas were proposed.
Adhikari applied her knowledge to initiate a number of improvements in her village. She supported the building of a community library to allow women to have a safe place to enjoy reading and a community-funded bridge to help women and girls in the community travel more safely. But a handful of community members, including the Adhikaris knew what was to be done. In the pre-internet era, the only means of communication in the villages was TV and radio. Good quality books would never make it to the villages and people did not have the opportunity to learn new things. "Even I felt bored on some days," says Adhikari. "I was worried that I would forget everything I learned in college because I could not read good books when I was home," she explains. That was how the idea of the library was born.
When the community library began operating–they built it with the support from an NGO, READ Nepal–women were hardly seen there. Most users of the library were men. To address the problem, Adhikari came up with an innovative solution. She set up women's reading groups and made it compulsory for the library to get books related to women. The reading group soon expanded into a public speaking club and then as a cooperative.
Her transformation into a serial entrepreneur was complete.
After leading various women's groups for more than a decade, Adhikari decided to start her own business. "My main guiding principle was that I wanted to do something for women who are not as fortunate as I am."
In 2010, Adhikari found her calling in solar products, and Empower Generation helped her set up her business. "During my travels across the country, I found out that women do not have access to lighting in rural households. The kitchen, where women spend most of their day hours, is almost always dark while the living room, where the man spends most of his time has the best lighting in the house," she shares. She felt that to empower women, they need access to better lighting, and in a country where until a few years ago power cuts were the norm, portable solar lights provided just the right solution.
She has sold over 56,000 solar lamps bringing light to households without electricity. Her formula for success: a hyperlocal distribution network where products are marketed and sold by trusted women who live in the heart of rural communities. Her company's name 'Kalpavriksha' translates a wishing tree that can fulfil dreams, turning wishes into reality.
How does it work?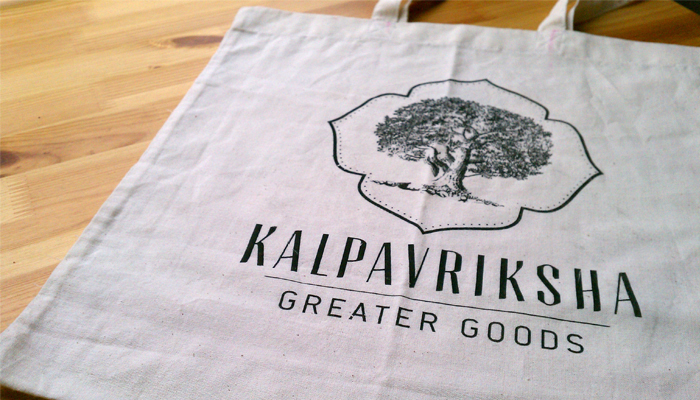 Adhikari's business model has two parts: sell affordable solar PV lights to women and provide them outlets to sell their own goods.
Adhikari buys portable solar lamps in bulk from the market; she is the sole distributor of some of the brands in Nepal. Because she buys the lamps and other products in bulk, she buys is at a rate cheaper than the market. She then sells her PV lights through different women-run distribution companies in different parts of the country.
The women-run companies that sell Adhikari's products also sell different products (such as handicraft).
Because the women running the trade come from local communities, people trust the products they buy and want to invest in it. Similarly, the CEOs of the local businesses receive financial and management training and are mentored while they develop their businesses, which have individual names and must be registered in the name of the woman CEO.
"I had failed in class 10 and was worried that my parents may not allow me to continue my study. When I got a chance to work as a sales agent, I thought this was my opportunity to earn money for my education. With the money earned I took preparation classes on the subject I failed, which helped me pass my exams. Today I am working as a sales agent as well as continuing my education. I am doing Bachelors in Management. I feel more confident." says Pashupati Rana, KGG sales agent in Kailali.
String of accolades
Empower Generation, the NGO that works with Kalpavriksha, won the 2017 International Ashden Award for Clean Energy for Women and Girls at an awards ceremony in London, UK. In 2016, Adhikari was selected to join the DFID-funded SPRING Accelerator programme that supports businesses to innovate products for adolescent girls. She is now expanding her range to include health and hygiene products, agriculture inputs and domestic appliances such as clean cook-stoves and water filters that will save women and girls time and keep them healthy.
The way forward
She is also working on a collaboration with RAP 3 Connect (funded by UK aid). which has established the Hamri Didi network of 300+ women sales agents distributing Unilever products. They are now looking at how they might work together to bring more women into entrepreneurship.
Adhikari says,"In the days to come, I want to do more to give back to my community, regardless what I do."
---
Published on January 22nd, Monday, 2018 11:53 AM
---
Download Onlinekhabar App. Android click here & IOS click here . Keep in touch with us on Facebook, Twitter & YouTube.