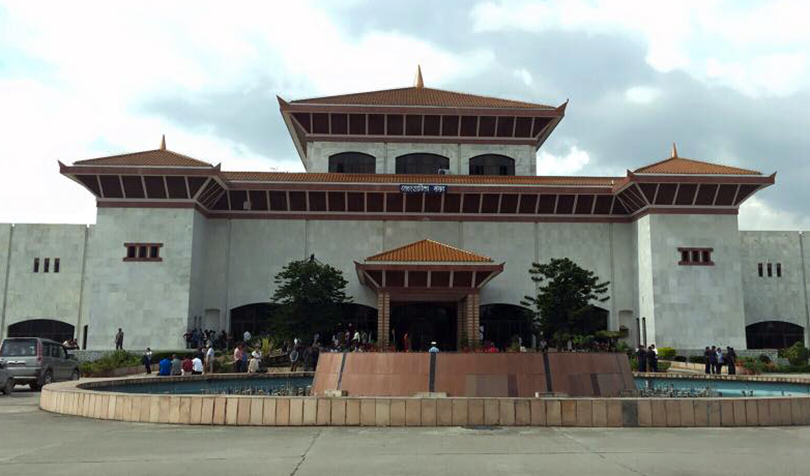 Kathmandu, February 8
A meeting of the House of Representatives, the Lower House in the bicameral Federal Parliament, endorsed the 'Employees Adjustment Bill'.
The meeting unanimously passed the proposal presented by Minister for Tourism, Culture and Civil Aviation, Rabindra Adhikari, on behalf of the Minister for Federal Affairs and General Administration Lalbabu Pandit, seeking the endorsement of the bill.
The bill aims to adjust employees at the federal, province and local levels.
Taking part in the discussions on theoretical aspects of the bill, lawmakers from the ruling parties said the employee management issue should be handled by the federal government until an end to political transition in the country.
Opposition lawmakers, however, said the the decision from the central government regarding the arrangements and appointment of employees was against the principle of decentralisation.
In his response to queries raised during the discussion session, Minister Adhikari said the employee adjustment was the need of the hour to make the interrelations among the three levels effective.
As he informed to the House, a total of 77,034 employees have chosen to go for adjustment.
RSS