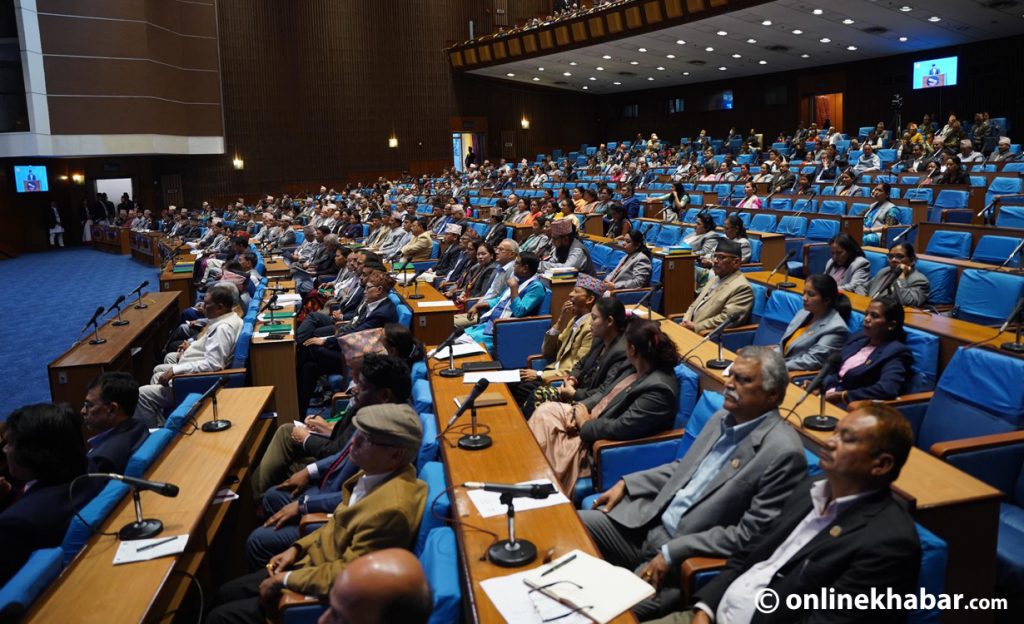 Kathmandu, August 7
Speaker Devraj Ghimire is holding a discussion with top leaders of major political parties regarding the removal of obstruction at the House of Representatives.
The discussion is scheduled to be held on Monday, said Ghimire's secretariat.
On Sunday, Speaker Ghimire engaged in discussions with the chief whips of major political parties regarding the matter. However, due to the unchanging stances of both the ruling and opposition parties on the 100 kg gold smuggling case, the meeting has been postponed to Monday.
The Speaker has summoned a meeting with the senior leaders of the major political parties for Monday at noon, aiming to resolve the deadlock in the parliament, according to his secretariat.
During the meeting on Sunday, the chief whips of the ruling parties expressed the view that there was no requirement to establish a high-level investigation committee for probing corruption cases, including the gold smuggling case. They asserted that the government agencies possessed sufficient capability to undertake necessary actions in this regard.
The main opposition, the UML, has been obstructing both houses calling for the formation of a high-level investigation committee.
Following that, Ghimire, on August 1, adjourned the house until August 7.