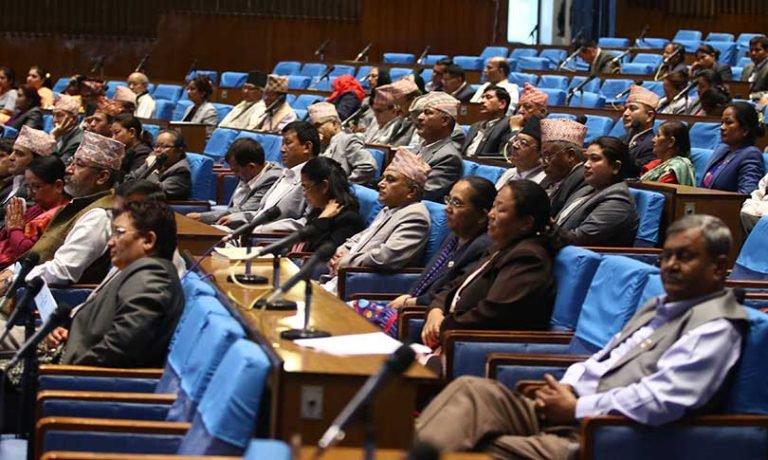 Kathmandu, July 1
The House of Representatives meeting scheduled for Sunday has been postponed for Monday without beginning discussions on the formal agenda.
Speaker Krishna Bahadur Mahara postponed the meeting after learning the the main opposition party, Nepali Congress, was preparing to launch a protest against the National Medical Education Bill that the government was scheduled to table at the meeting today.
As soon as the meeting began today, Mahara allowed lawmakers to express their opinions on various issues in the zero hour and the special hour. Then, he postponed the meeting for 30 minutes in a bid to convince the Congress.
However, the Parliament Secretariat issued a notice later informing the meeting was postponed for 11 am tomorrow.
The main opposition has been accusing the government of trying to table the bill without any consultation.