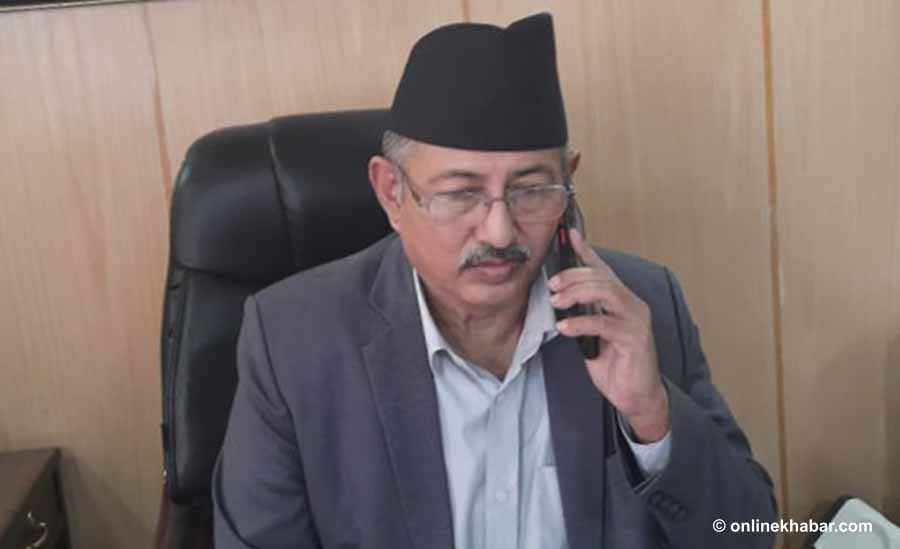 Kathmandu, September 5
Home Minister Bal Krishna Khand has told Kathmandu's Chief District Officer Govinda Rijal to release a security guard arrested for making Tourism Minister Jeevan Ram Shrestha wait in a queue.
Police on Sunday arrested Garud Securities' Sher Jung Gurung after Minister Shrestha accused him of misbehaviour.
As the incident drew flak on media and social media, Home Minister Khand directed CDO Rijal to release him after completing formalities.
Shrestha was at the VFS Global Visa Application Centre in Chhaya Center in Thamel to give his biometric details and submit his visa application form for Canada. The security guard had reportedly requested him to stand in the queue like everyone else before being accused of misbehaviour with the minister and getting arrested.