Flowers and flowers business become the talk of the town every year during Tihar as if the production and transaction of flowers only happen around this festival. However, floriculture is an everyday business that involves so many stakeholders ranging from flower farmers to end-consumers. Flowers are used for religious needs, as gifts and for decorations.
Sensing this opportunity, two young MBA graduates–Nirmal Gharti and Sabin Dhakal–stepped into it and started Himalaya Floriculture, a floral designer startup that cultivates and offers fresh flower bouquets, cut flowers, locally grafted indoor and outdoor plants, directly from the farm. Besides, the company also provides event decoration and other services related to flowers. 
And, here is their story.
Bridging the gap
In 2018, Gharti and Dhakal joined an MBA programme together. During the course, the duo used to go to different startup events and keep exploring ideas about their own business during their MBA.
One day, in their finance class, their teacher Raghu Bista shared his story about entering into the floriculture business a long ago. As the duo were searching for an idea to do their business, they got inspired by the teacher's story and decided to give it a try in floriculture. They also asked the teacher to guide them.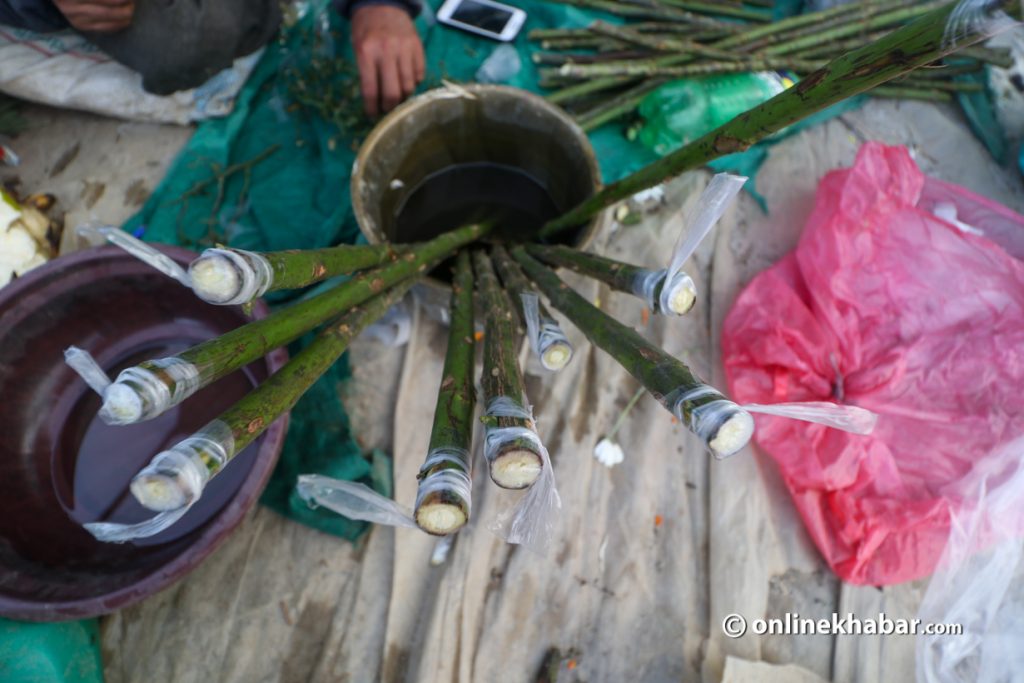 After two years, they were finally successful to start Himalaya Floriculture.
After completing his MBA from Shankar Dev Campus, their teacher Bista had started cultivating cut flowers and local roses instead of rice in his land, understanding the market value of the cut flowers is higher than the rice. It was the story of a time more than two decades ago.
The duo were intrigued by his story. Therefore, they started doing further research in the very field. After about eight months of research, they found out that there was a huge gap in the effective and efficient utilisation of the available resources in floriculture, says Dhakal.
"There was plenty of resources and there was a market as well for this business. What's lacking was the proper management of these two aspects. That's where we stepped in to bridge that gap."
But, this transition from inception to execution took almost two years. The duo graduated in 2020, after which Dhakal involved himself in another startup and Gharti started working for Antarprerana, a private company that works with startups. After Gharti decided to quit his job last November, the duo got back together and worked in a full-fledged way for that idea which was always in their heads.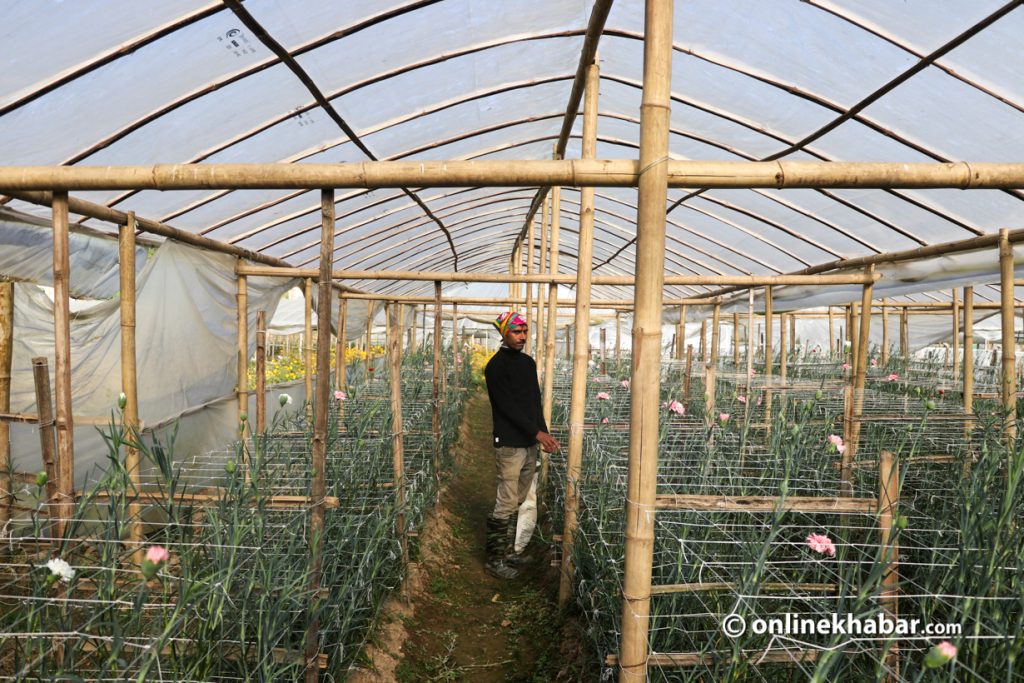 "I was planning to quit my job. Then, I immediately informed Sabin about it and told him to execute our idea and planning. He agreed," says Gharti.
Then, the duo again consulted Bista. After two months of hassle, they finally got the land in Badikhel, Godavari in eastern Lalitpur, and started their farm with an initial investment of Rs 2 million.
The farm, which was limited to 27,380 square feet during the start is spread across 65,712 square feet of land as of now. It features major cut flower species like rose, carnation (stems), gerbera and other seasonal flowers like marigold and chrysanthemum.
Himalaya Floriculture has two verticals, describes Gharti. "One part of our startup is this farm, where the cut flower is produced and its online vertical offers plant, bouquet and decorations services"
Complexities and challenges
Floriculture was a completely new industry for the duo. Therefore, starting with rough imagination, to actually run the flower farm, the duo faced a lot of complexities and challenges.
"Understanding this industry was a great challenge, and we are still learning it every day," Dhakal says.
Even more challenging was to find land in the valley to run the farm," Gharti explains. "We couldn't find all the required land in one place that is belonging to one person. Besides, the rate of land would vary as per the owner, and it would be difficult to deal with so many people differently."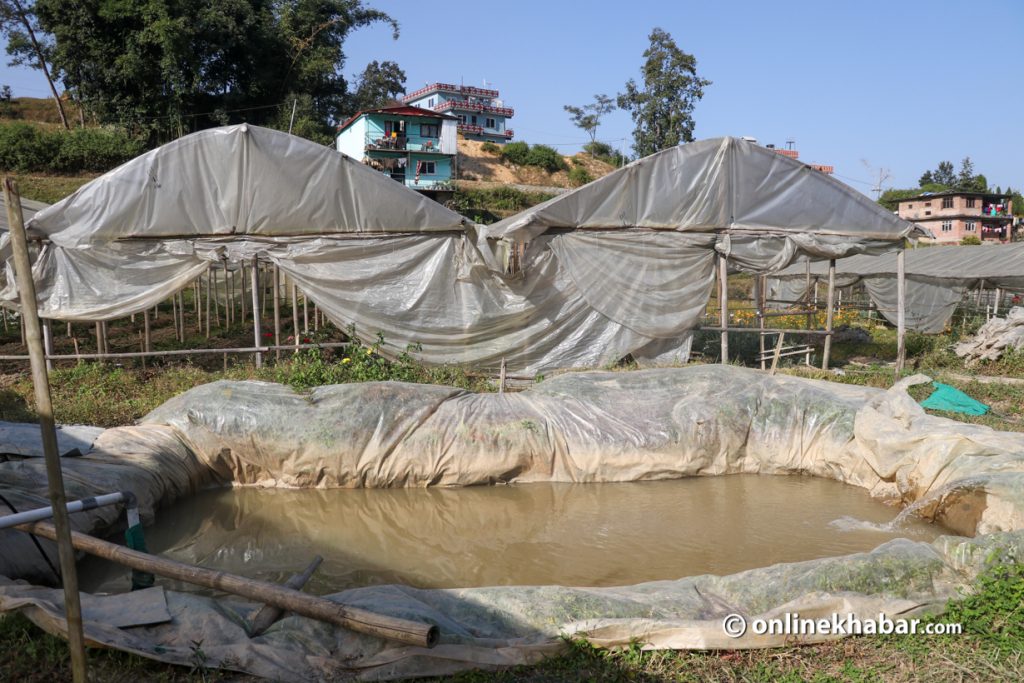 Even after starting the operation of the farm, they had to wait for about five months to get their business registered. Gharti remembers, "Sabin started the registration process from mid-February, this year, yet he could not get the work done on time due to the unavailability of the officials. This hide and seek continued till mid-April. Then, the lockdown was imposed and we could only register the company in July."
This is not it. There comes plenty of problems into the side of production as well, says Dhakal.
"Cut flowers require everyday care. If we cannot harvest the flowers on time, it will impact the upcoming lot. We also have to tackle hurdles possessed by unfavourable weather changes, unavailability of skilled human resources, different diseases in the plants and a lot more," he shares.
Slow and steady progress
The duo say they are gradually learning, hence becoming more careful about cultivation. There are three people working on the farm. Besides, two others are handling social media along with the two co-founders.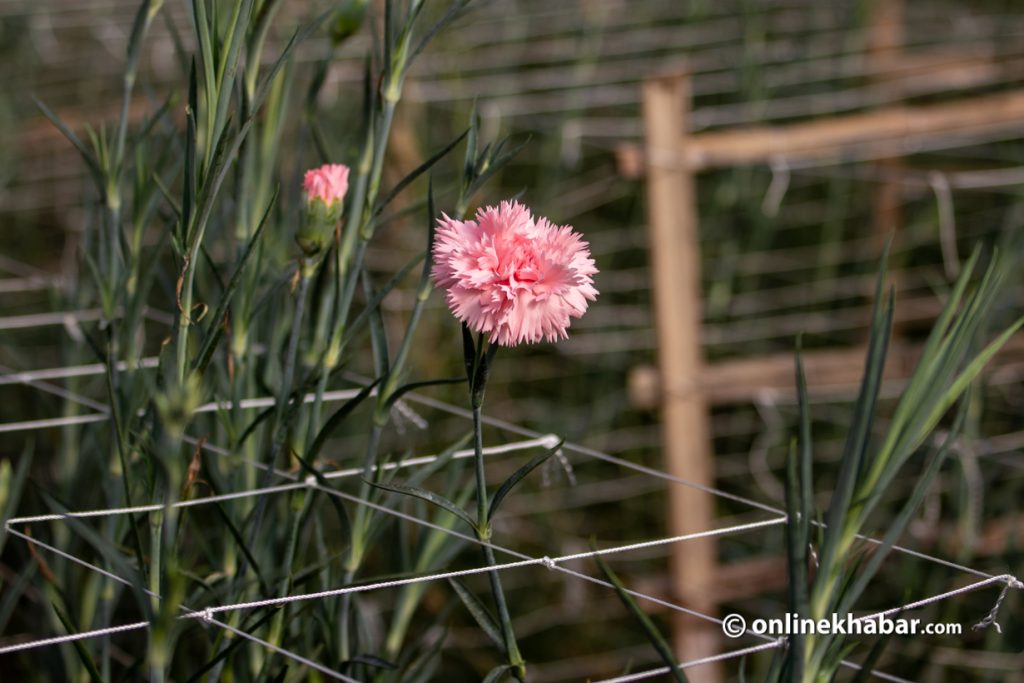 In this first year of its operation, Himalaya Floriculture is in the breakeven stage now, says Gharti. "Our operating cost is approximately Rs 50,000 and the sales are also happening on the same scale. And, we are looking forward to expanding the farm inside and outside the valley and producing and providing quality flowers to local consumers directly."
All photos by Aryan Dhimal