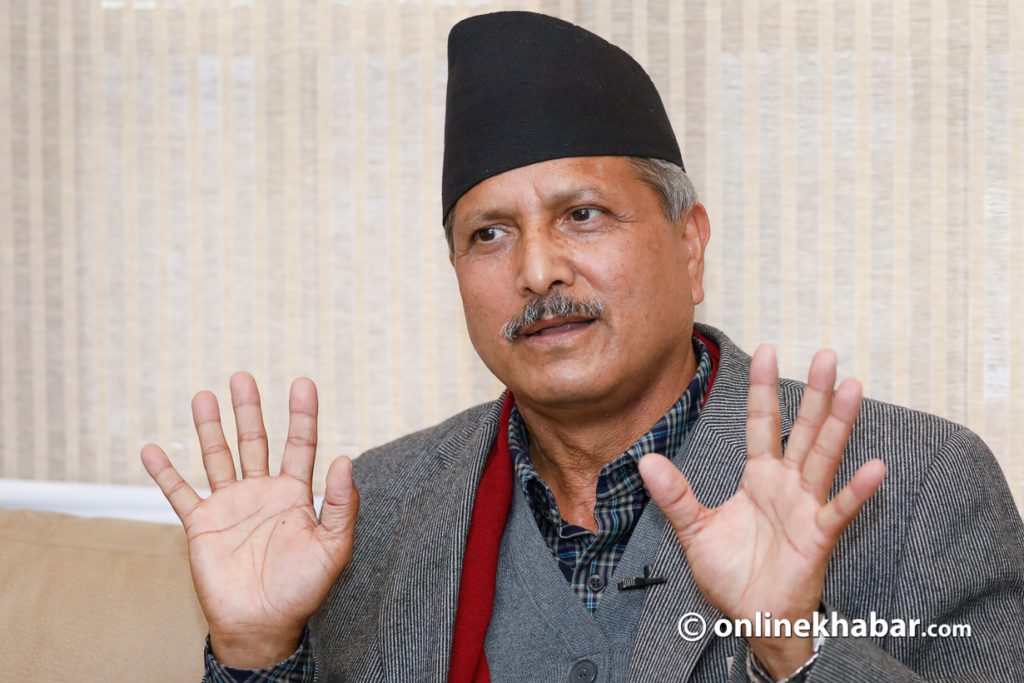 Kathmandu, January 23
Prime Minister Pushpa Kamal Dahal has appointed the CPN-Maoist Centre leader Haribol Gajurel as his chief political advisor.
Gajurel says Prime Minister Dahal appointed him to the position recently although the offer was pending for the past few weeks.
Gajurel had been rejecting the offer as he demanded the Maoist Centre chair to give him any party responsibility instead of the advisory position.
Before this, Gajurel was willing to contest the House of Representatives elections from his home district of Sindhuli but was denied a chance by the party. Following that, he wrote a protest letter to Dahal.