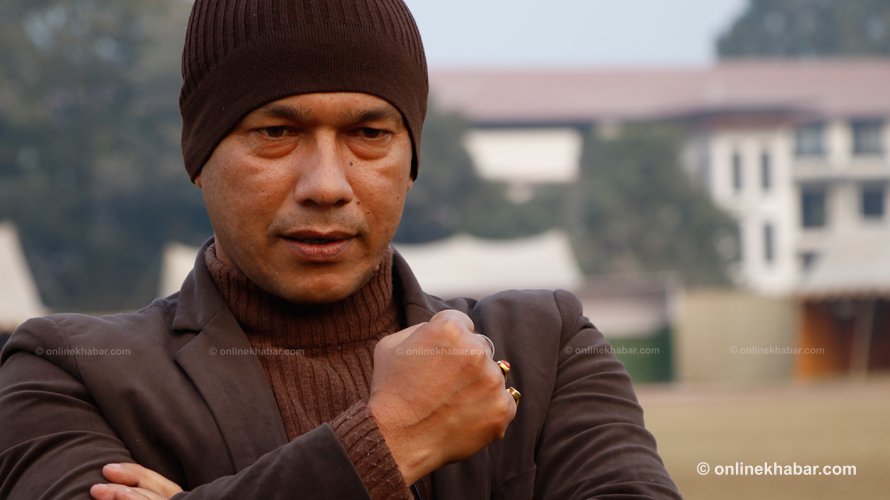 When ANFA asked Hari Khadka to take charge of the women's football team, he wasn't sure if it was the right job for him. But his love for football and the dream of becoming a coach lured him into getting a coaching license and to taking the job.
"The first training session as coach was quite surreal but then I soon realised the job at hand. I had to start from zero. I expected the players to know the basics. But that wasn't the case which is why I had to teach them both attacking and defensive basics which would improve them," shares Khadka.
Khadka feels he's lucky that he inherited a good team because it had the hunger to do well and the discipline to train to be the best. "It was a boon for me. The players were honest and passionate. They gave in their 100 per cent in training which was a huge plus point for me."
Unlike new managers, Khadka shares that he likes to do things the old-fashioned way."I don't watch youtube videos to train my players. I like to watch them on the field and train them accordingly. I look at situations and observe how my players reacted and then work on our strength and weakness," he adds.
With that spirit, Khadka took the women's team to the first qualifying round of the 2020 Tokyo Olympics where it was going to face hosts Myanmar, South Asian giants India and one of the most improved women's team in Asia, Bangladesh.
"Before going to Myanmar, I took to team to China to play a few matches. Those three matches there gave me an idea about our strengths and weaknesses which was of great help in Myanmar."
Khadka's first official match was against India, a team that Nepal always lost to. "There was a fear among the girls. They wanted to beat them badly but having never done that beforethey were morally down," he adds.
But Khadka used that to his advantage to build up their confidence. He didn't want their heads to drop even before the ball was kicked which is why he installed a belief which would be key during the entire tournament.
Having always played India with a defensive game plan, Khadka decided that it was time to take the game to them. "I want to win playing good football and that is exactly what we did. We dominated the game and apart from the goal created three really good chances. But sadly one lapse in concentration meant we conceded a goal but I think that draw against South Asia's best team gave the team a lot of confidence."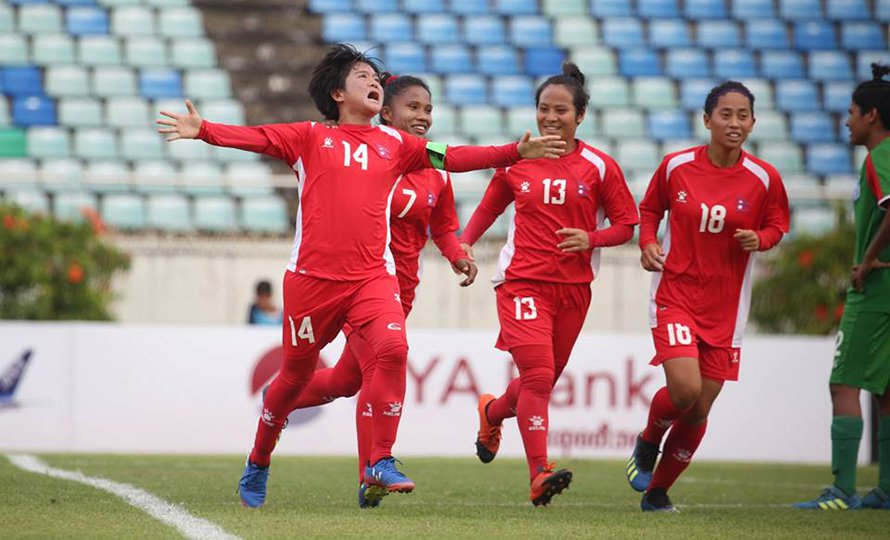 Khadka then took the confidence from that game and drew against formidable opponents Myanmar scoring in the first few minutes. "I had observed that Myanmar started their games quite slowly which is why I told the team to press them from the start which gave us an early lead. But the gulf showed when they equalised."
The final game was a must-win against Bangladesh and Nepal took the lead in that game as well but we were undone by a late equaliser. "The game was going as planned but luck didn't favour us and we drew. But I knew a draw was enough as I knew we were the best third-place team which meant we qualified for the next round which is due to take place next year."
Khadka now feels it is the time to move forward. Even though he is happy with the team, he wants more from them so can Nepal can win the upcoming SAFF Championship being held in Nepal early next year. "We are in a good position but have to work hard both on and off the field to make sure we do well in our home tournament."
He also adds that competitions like the Chief of Army Staff Cup, taking place in Kathmandu will surely help bring in more players to the national team. "These tournaments are very important for the development of the game as it helps my players get better and helps me unearth new talents."
He adds that he has also told the players that there are no guarantees for places and players will be selected on the basis of current performance and not past ones. "I'm not making club team. My job as the coach is to make sure all these players give their hundred per cent every time they play and I'm thankful to the Nepal Army who continues to give the girls a platform which will definitely help set up an environment for football. "
Khadka humbly shares that he's still learning. "I've only started my coaching career and want to go a long way. I'm still learning a lot. Every day I learn new things from players and other coaches which is good. I may have my weaknesses which people are free to talk about because only that way can I become a good coach and do well for Nepali football."