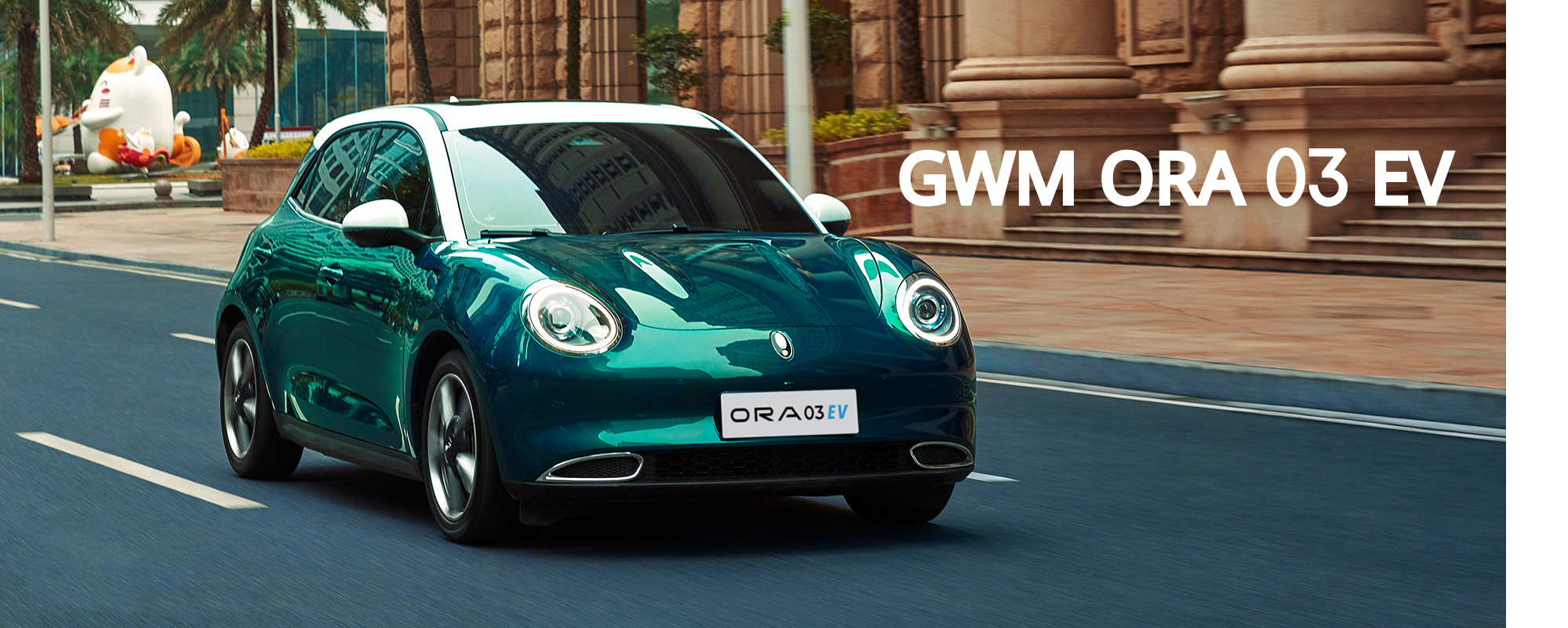 GWM (Great Walls Motors) Nepal has launched the electric crossover GWM ORA 03 EV in Nepal. According to the company, the GWM ORA 03 EV is a global model, which has already gone on sale in China, Thailand, Malaysia, the UK, Germany, Australia and New Zealand with models under different names such as Goodcat, Funkycat and ORA.
Designed by former Porsche designer Emanuel Derta, the Ora 03 EV is a retro and modern crossover. The exterior of the car has a soft line which characterizes the brand's other models and reinforces the recognizable family style while having a retro look with modern features. It has a competitive approach for electric cars under Rs 5 million (50 lakhs) in Nepal.
Let us see what the electric crossover delivers.
Specifications
Dimensions
Length x Width x Height: 4235mm x 1825mm x 1596mm
Wheelbase: 2650mm
Electric motor type
Permanent magnet synchronous motor
Peak Power
99KW (136PS)
Maximum torque
210Nm
Battery type
Lithium iron phosphate battery
Battery capacity
47.88 kWh
Drive range
NEDC 400km*
Charging time
DC Fast charge (30%–>80%)* – 32 minutes
DC Fast charge (0%–>80%)* – 46 minutes
AC Home socket* – 8 hours
Suspension
Front: MacPherson independent suspension
Rear: Vertical arm torsion beam
Brake
Front: Ventilated disc brake
Rear: Disc brake
Tyre size
215/50 R18
Wheel size
Alloy 18″
Kerb weight
1510kg
Ground clearance
145mm
Boot space
228 litres (extended up to 858 litres with back seats laid down)
Seating
5
Top speed
152 kmph
Transmission
Automatic
Acceleration
0-100 km/h: 8.3 seconds
Colours
Hamilton White/Sun Black
HR Blue/Hamilton White
L5 Green/Sun Black
Em Beige/Sun Black
Mars Red/Sun Black
Price
Rs 4,749,000
Design
Exterior
The GWM ORA 03 EV has a Porche styling on the exterior. The unique cat-eye-shaped headlamps come equipped with an intelligent LED headlamp system. This system includes features such as auto on-off headlamps, auto high-low beam functionality, a follow-me-home system, and daytime running lights. These advanced features ensure proper driving visibility, enhancing safety and convenience for the driver.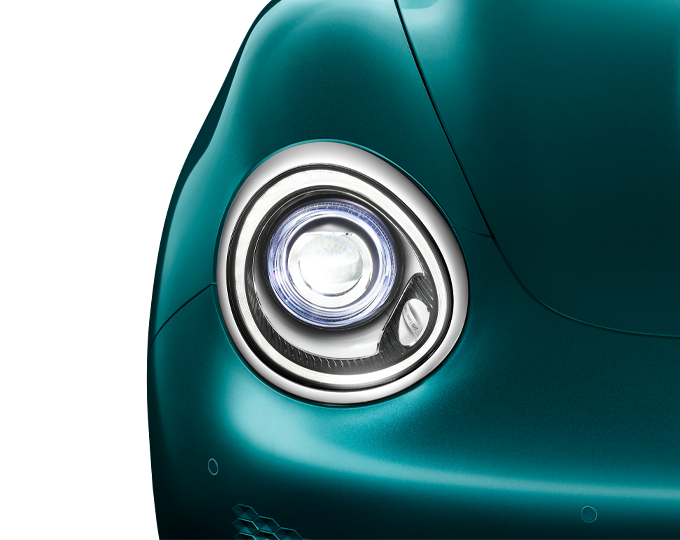 At the rear end of the ORA 03 EV, a full-width LED taillight strip is embedded. This strip not only provides brighter visibility for other vehicles on the road but also adds an elegant vibe to the car's overall design. The LED taillight strip is sure to catch the attention of onlookers with the animation and funky look.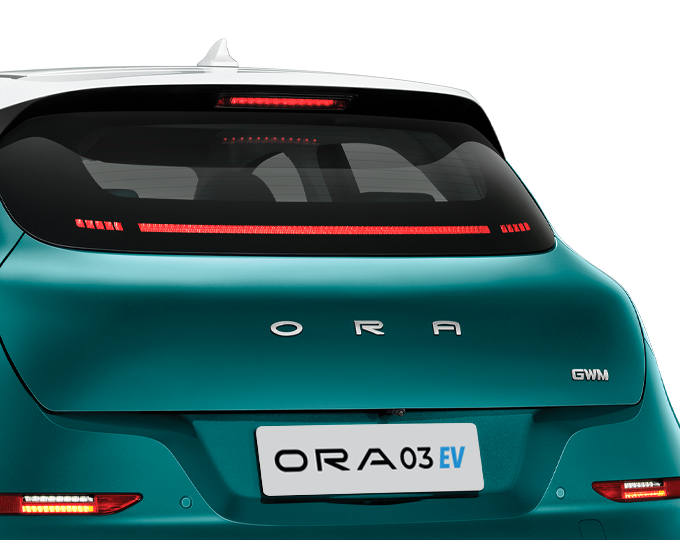 It features 18-inch sport design alloy wheels that perfectly blend sleek style with a touch of retro essence. These alloy wheels not only enhance the car's visual appeal but also contribute to a smooth and comfortable driving experience.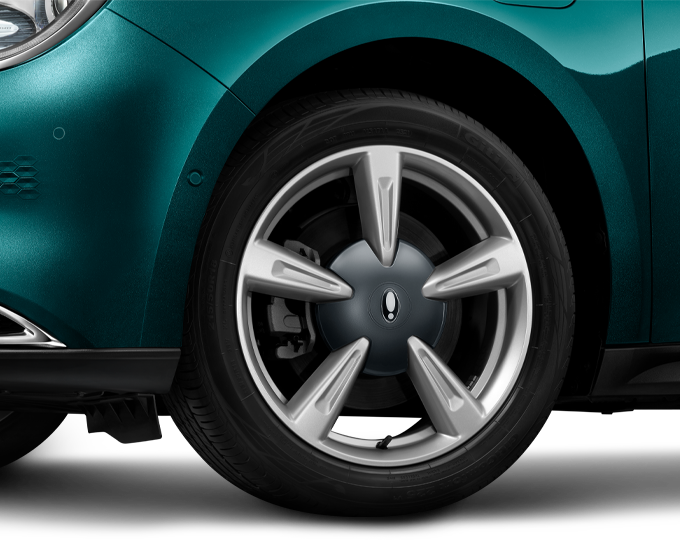 The front grille of the GWM ORA 03 EV showcases a slim honey chrome design. This grille not only adds a touch of sophistication to the car's appearance but also houses the active air intake system. The active air intake helps regulate airflow, contributing to improved motor and battery performance as well as efficiency.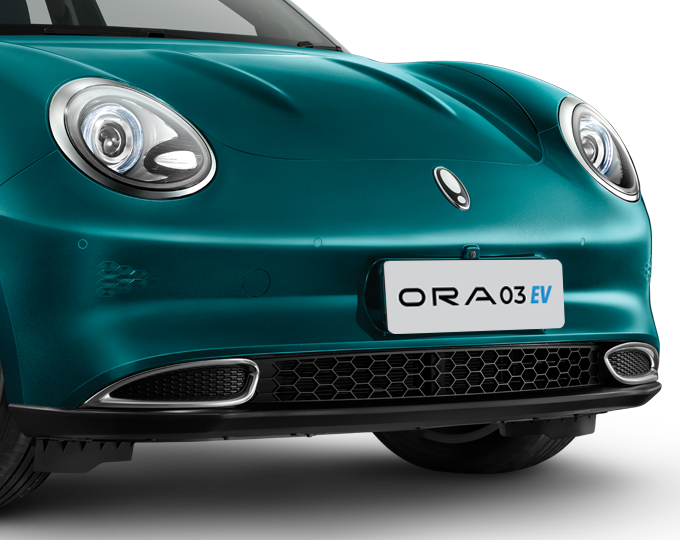 To further enhance the overall driving experience, it is equipped with a spoiler and shark fin antenna. These additions not only add a touch of sportiness to the car's exterior but also contribute to better aerodynamics and stability during the drive.
Interior
The interior of the GWM ORA 03 is premium with its ergonomically designed interior and seats. The feel, design and comfort have not been compromised. The passenger cabin is designed with various colour schemes, allowing for mono or two-tone options. This state-of-the-art interior ensures a stylish and enjoyable driving experience. It has seating space for 5 people.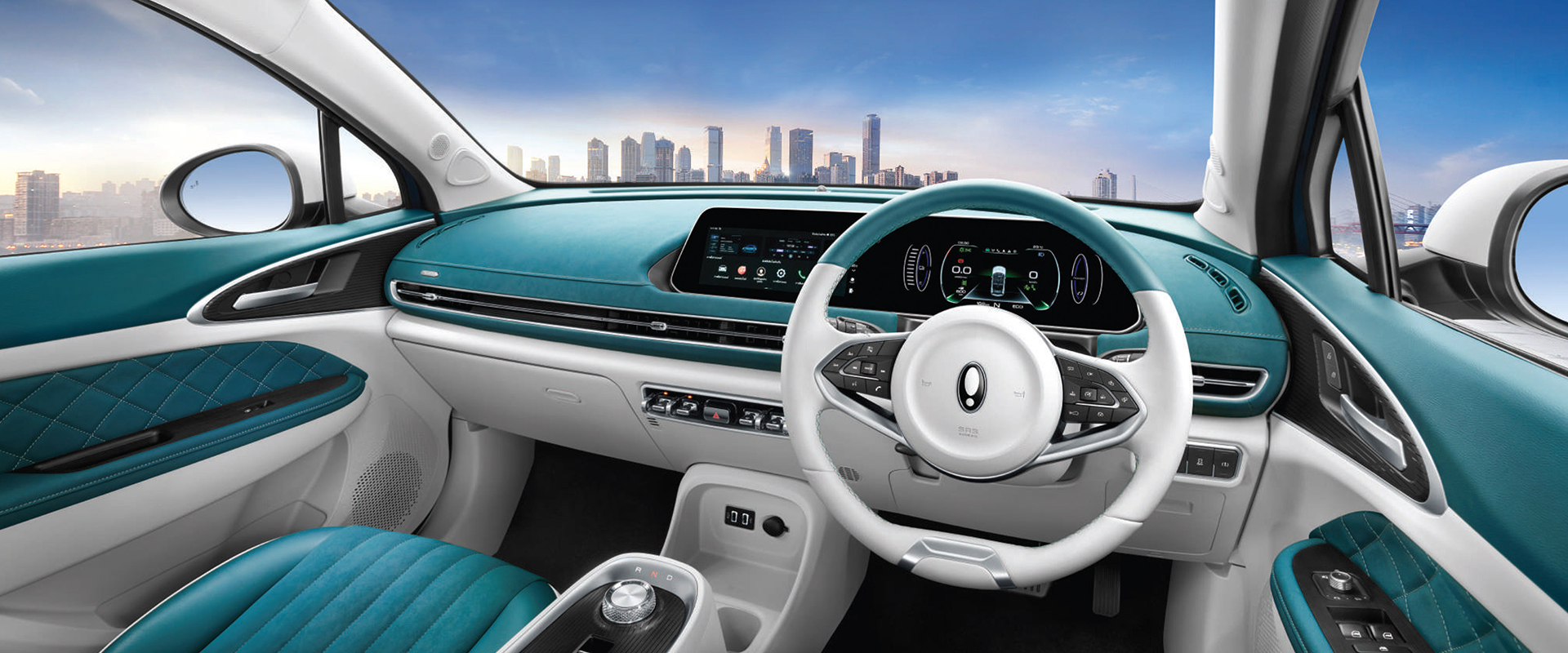 The GWM ORA 03 EV features a 7-inch multi-information display that provides driving information. The modern design screen offers user-friendly functions, making it convenient for the driver to access essential details during their journey. The display shows many things such as speed, RPM, drive mode, range, battery and trip meter. It is equipped with a 10.25-inch audio touchscreen display that provides a range of entertainment choices and also includes a voice command feature.
Located in the centre console, the elegantly-designed rotating electric gear shifter enhances the overall cabin space. There are two cup holders in front of the gear shifter along with two USB ports. It includes a wireless mobile charger in the centre console and a spacious compartment under the armrest where you can put some essential or go-to items.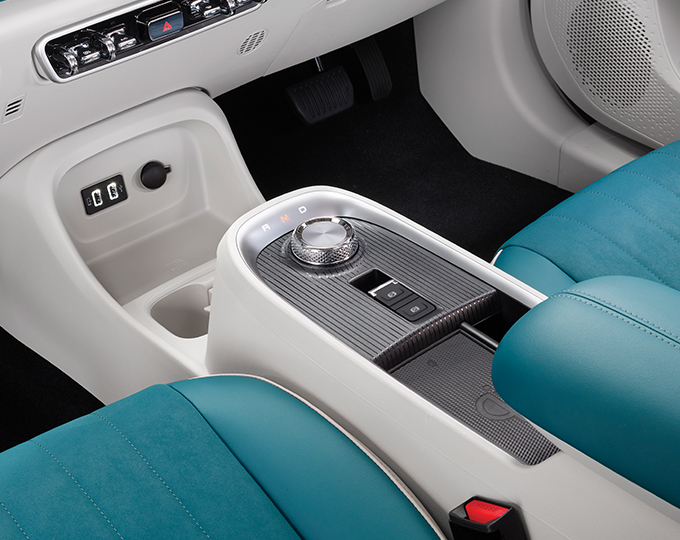 The GWM ORA 03 EV has an electric panoramic sunroof. This wide sunroof opens up to provide an outside view, allowing you to connect with the surrounding environment while enjoying your drive.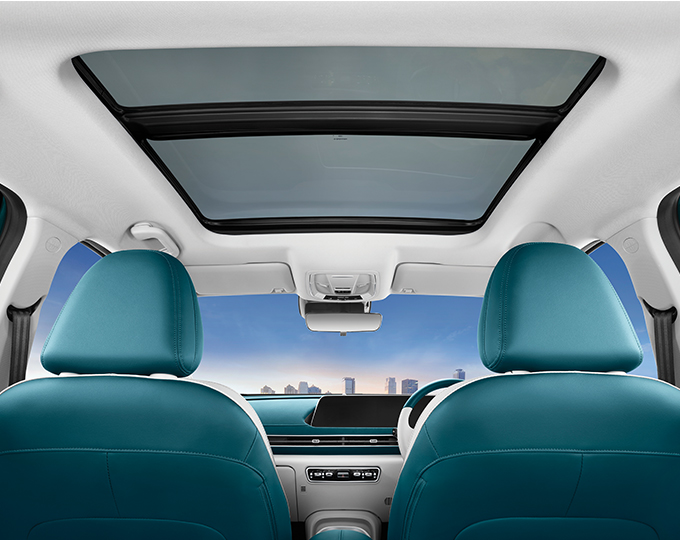 It also offers a 6-way electrically adjustable driver seat, allowing you to find the optimum seating position. The seat can be adjusted to preset positions, enabling quick and convenient adjustments according to the user's preferences.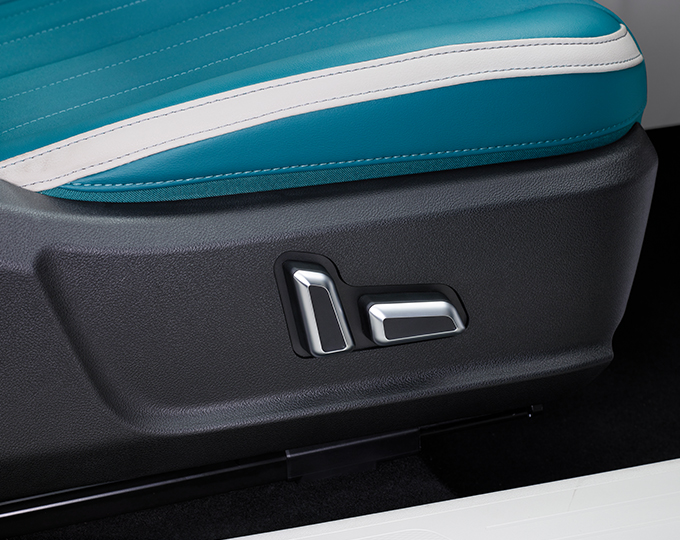 The ORA 03 EV provides ample space for passengers and their belongings. The back seats can be folded down to optimize versatility, expanding the boot storage capacity from 228 litres to 858 litres.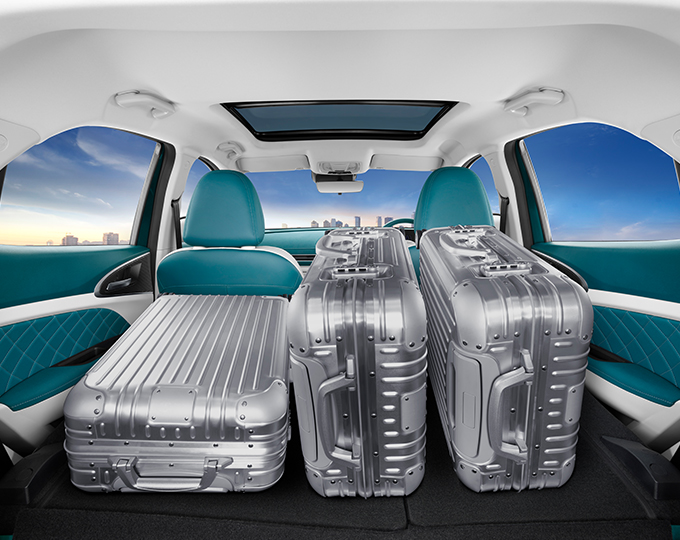 Performance
The GWM ORA O3 EV is powered by a permanent magnet synchronous motor (PMSM), delivering a peak power of 99KW (136PS) and a maximum torque of 210Nm. Its performance is backed by a lithium iron phosphate battery with a capacity of 47.788 kWh, providing a substantial drive range of 400 kilometres according to the NEDC standard. With a top speed of 152 km/h, this electric vehicle can go from 0 to 100 km/h in just 8.3 seconds.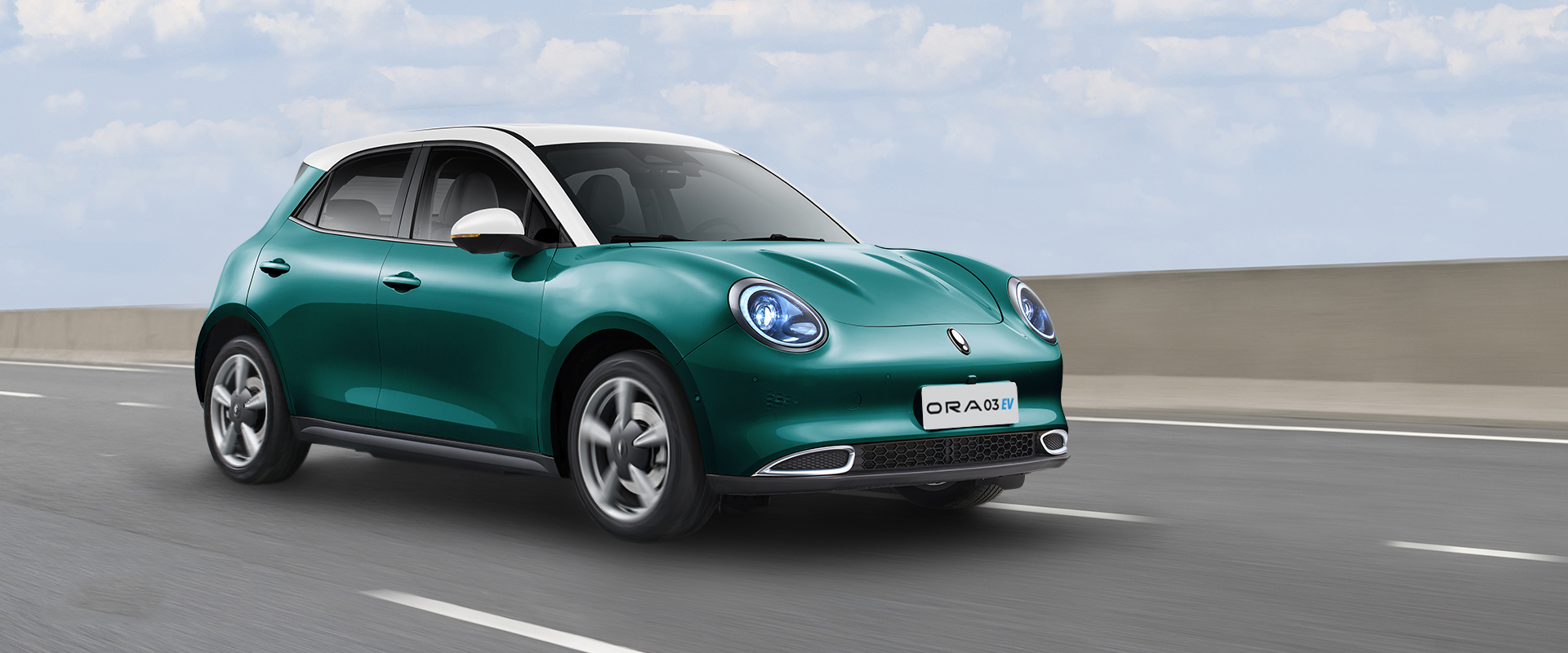 In terms of charging, the ORA O3 EV offers convenient options like DC fast charging which charges the battery from 30% to 80% in approximately 32 minutes, while a charge from 0% to 80% takes approximately 46 minutes. Alternatively, using an AC home socket, a full charge can be achieved in approximately 8 hours, allowing you to conveniently charge your vehicle overnight.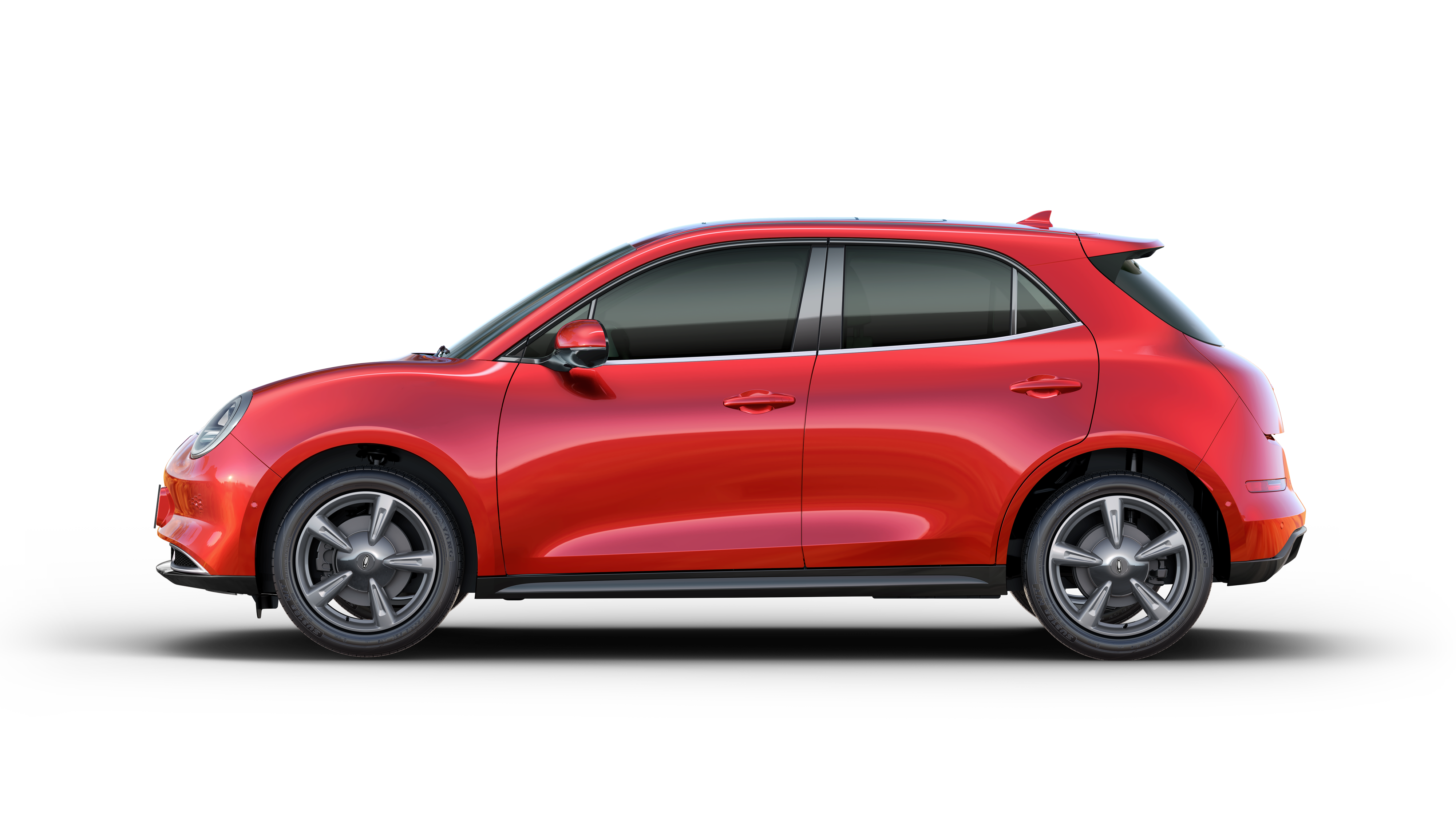 It is equipped with MacPherson independent suspension at the front and a vertical arm torsion beam at the rear. The braking system consists of ventilated disc brakes at the front and disc brakes at the rear, delivering braking performance.
Safety and Technology
The GWM ORA 03 EV prioritizes safety with its impressive 5-star safety rating certified by ANCAP (Australasian New Car Assessment Program). It offers active and passive protection, achieving high scores in various safety categories. With a 92 per cent rating for Adult Occupant Protection, 84 per cent for Child Occupant Protection, 74 per cent for Vulnerable Road User Protection (pedestrians and cyclists), and 93 per cent for its Safety Assist technology, it provides comprehensive safety measures for both occupants and other road users.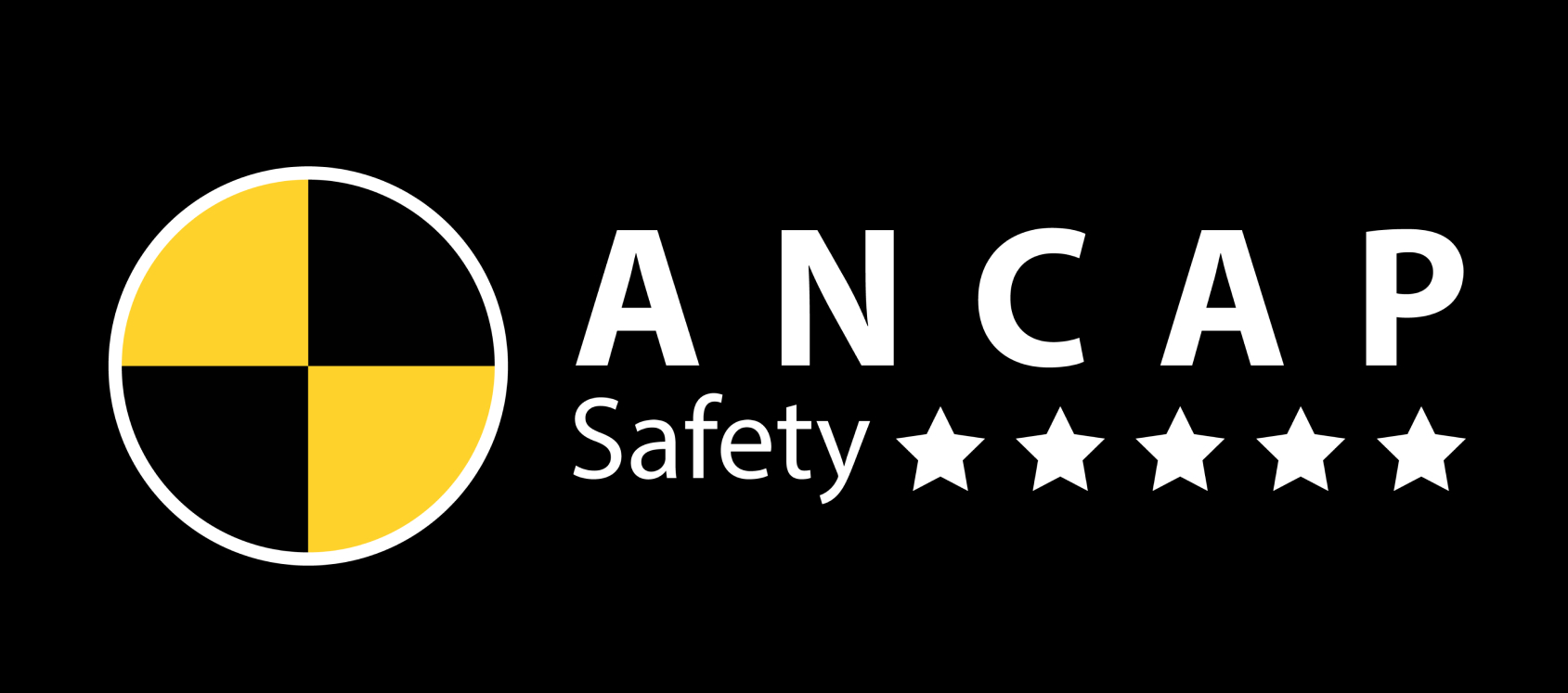 It is equipped with advanced safety technologies like Auto Emergency Braking + Intersection (AEBI) system which includes detection sensors for crossroads, pedestrians, and forward/rearward vehicles. It provides audible warnings and automatic braking to mitigate potential collisions.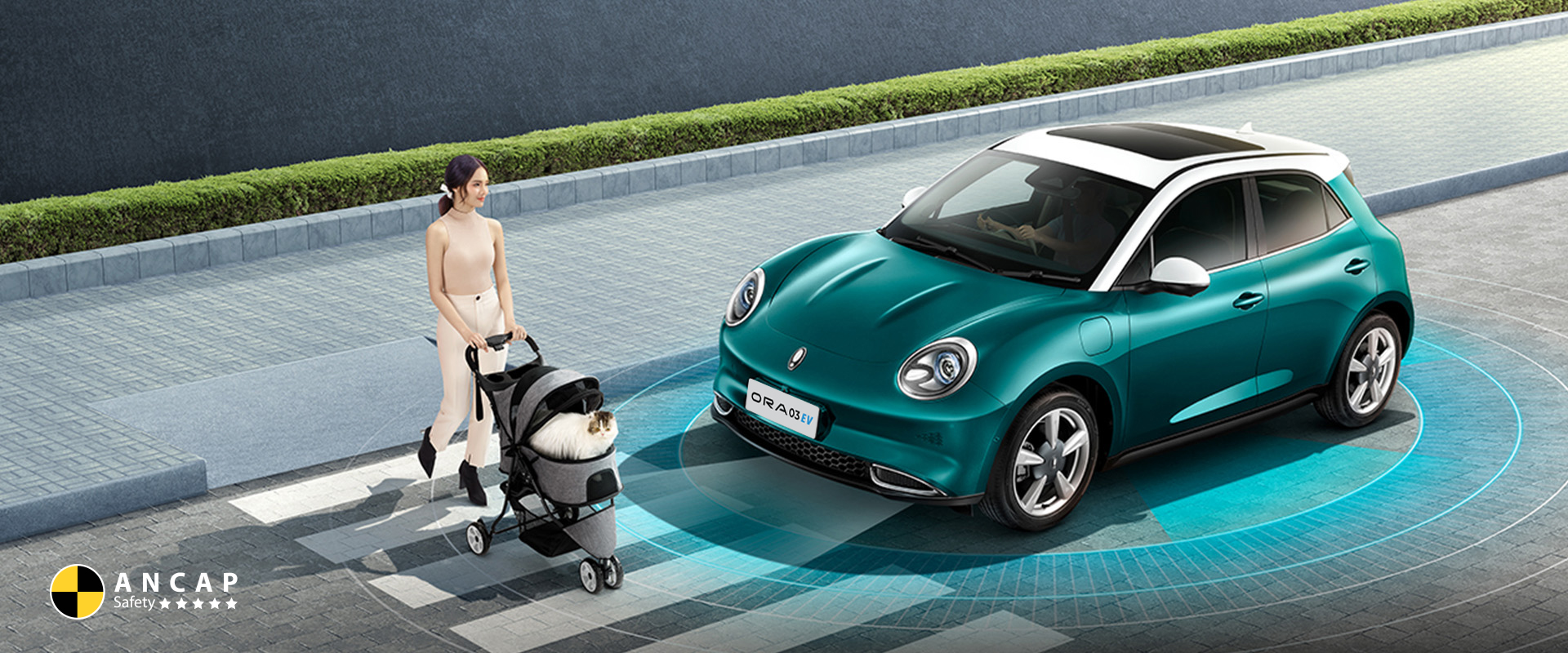 The Integration Intelligent Parking system offers three styles of automatic parking, assisting drivers with steering wheel control and braking, ensuring confidence and comfort while parking.

The GWM ORA 03 EV further enhances safety with features like Adaptive Cruise Control, which automatically adjusts the car's speed based on the presence of vehicles ahead.
The Intelligent Turning function offers intelligent cornering assistance, reducing speed while cornering to prevent accidents. The Cornering Brake Control system controls speed during cornering, ensuring appropriate levels and returning to normal afterwards.

It also has a 360° Surrounding Camera system that uses four high-resolution cameras to provide a comprehensive view of the vehicle's surroundings, particularly useful during reverse manoeuvres.

The Wisdom Dodge System detects and avoids approaching large vehicles, maintaining a safe distance and automatically returning to the original lane when overtaking.

Furthermore, the GWM ORA 03 EV is equipped with seven airbags, including driver and front passenger airbag switches, side airbags, curtain airbags, and knee protection airbags. These airbags deploy automatically to ensure the safety of occupants in the event of a collision.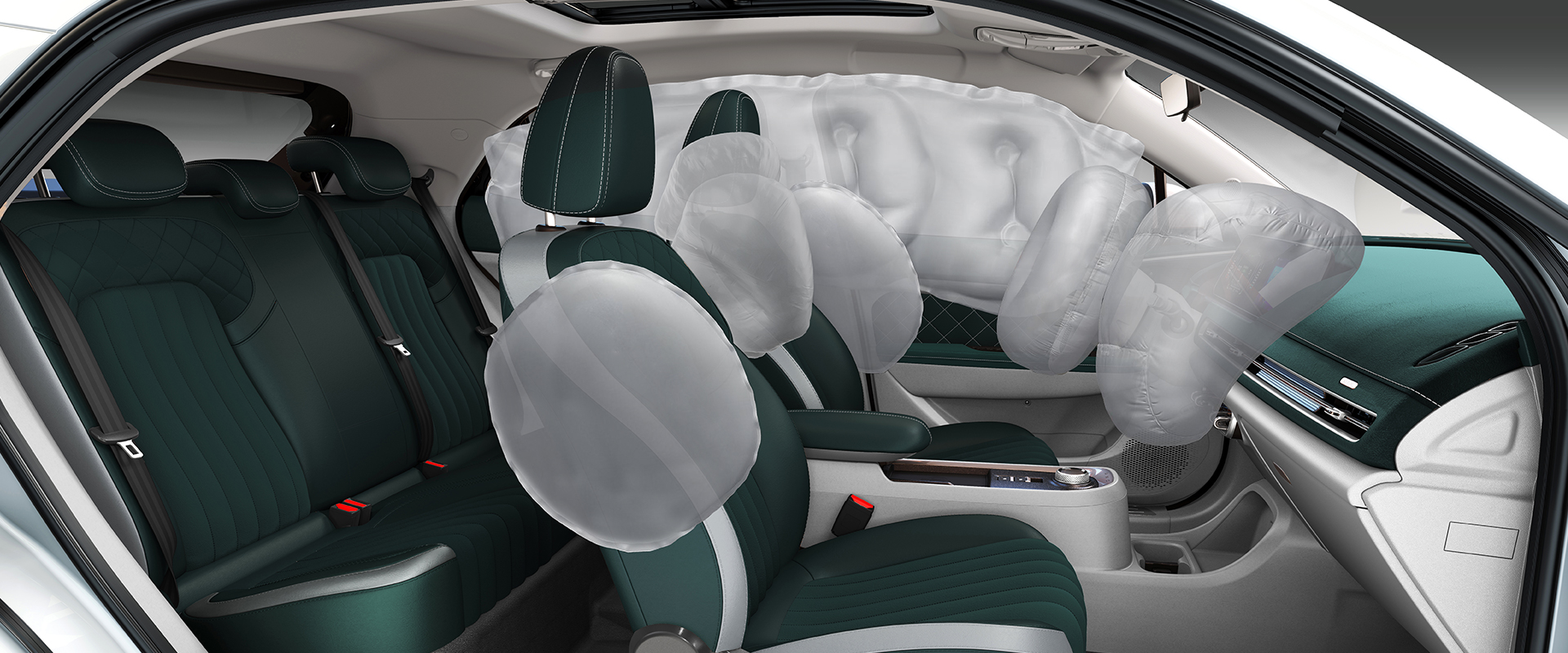 For technology, the GWM ORA 03 EV has connectivity options such as Apple CarPlay and Android Auto.
It also features an auto air conditioning system with a PM 2.5 filter to ensure a comfortable and clean cabin environment.
Additionally, wireless charging capabilities offer convenient charging for compatible devices.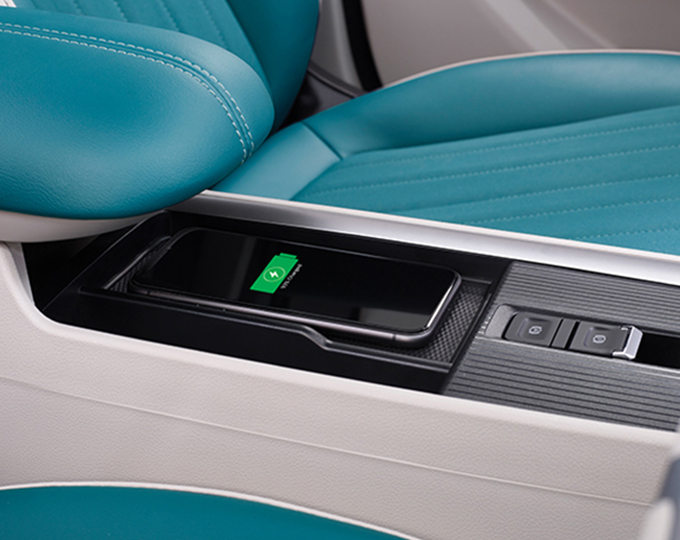 Features
The features of the GWM ORA 03 EV are as below:
Drive Range: NEDC 400KM
Top speed: 152 kmph
Acceleration: 0-100 km/h in 8.3 seconds
5-star safety rating ANCAP
Integration Intelligent Parking
Adaptive Cruise Control and Intelligent Turning
Cornering Brake Control
360° Surrounding Camera
Wisdom Dodge System: Detection and avoidance of large vehicles
7-airbags
Apple CarPlay and Android Auto
Auto air conditioning with PM 2.5 filter
Wireless charging
The GWM ORA 03 EV is available in five colour options with sunroof colours; Hamilton White/Sun Black, HR Blue/Hamilton White, L5 Green/Sun Black, Em Beige/Sun Black and Mars Red/Sun Black.
The price of the GWM ORA 03 EV is Rs 4,749,000 in Nepal.