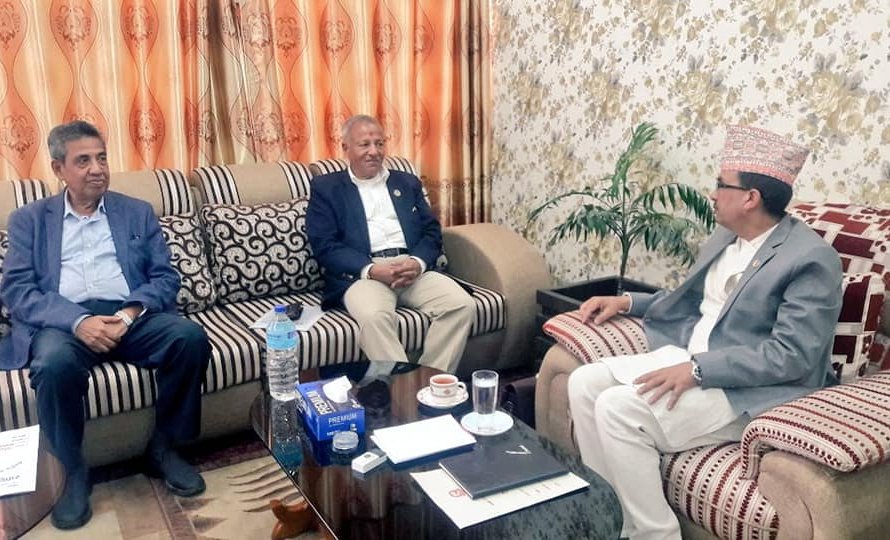 Kathmandu, April 23
The government on Tuesday held a meeting with a talks team formed by the agitating Rastriya Prajatantra Party. The two sides, however, did not discuss anything about key demands of the party including the reinstatement of Hindu state.
Further, they have not made any decision about the next meeting, according to RPP publicity department chief Mohan Shrestha.
The party's team leader, Deepak Bohora, however, informs that the two sides agreed to meet again soon in order to discuss theoretical issues. He claims the next meeting would be held within next five days.
Minister for Law, Justice and Parliamentary Affairs Bhanu Bhakta Dhakal, who led the government team, informed media after the meeting that he clarified the party that the government would not make any compromise on constitutional provisions.
He hinted that the government would not entertain the RPP demand for Hindu state as the constitution recognises Nepal as a secular country.